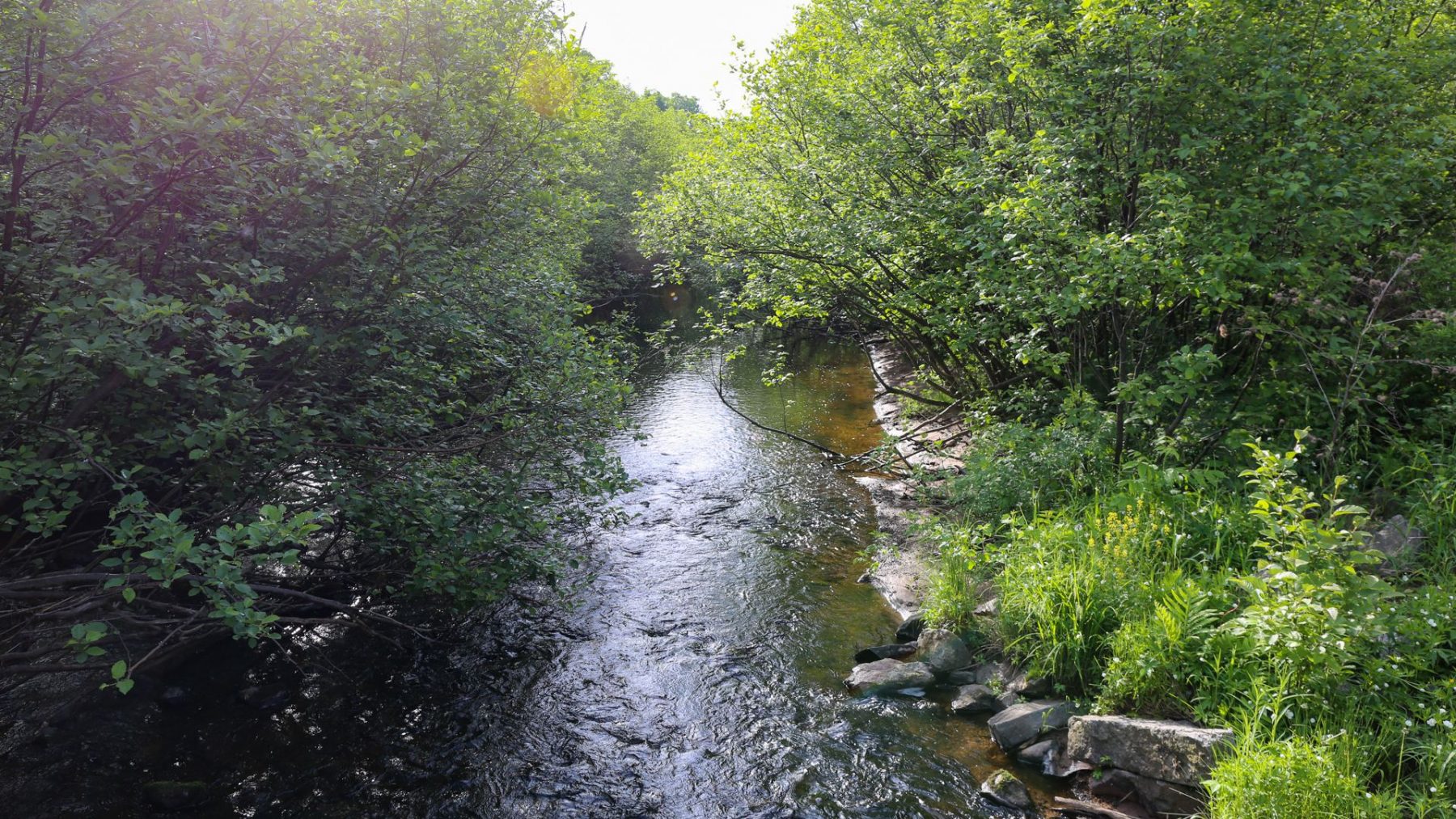 Find Wisconsin's best trout fishing in these waters
There's a special kind of fishing that calls for special waters. Just 1/100 of one percent of the world's waters are cold enough to hold wild trout, but Wisconsin is an extraordinary state, with more than 10,000 miles of trout streams, creeks and rivers, meaning a trout fishing expedition is the perfect excuse for a fall getaway. Trout season for inland streams runs until Oct. 15—here are some of our favorite spots for trout fishing in Wisconsin.
Good fishing sometimes calls for a change in elevation. The Blue Hills are what's left of a mountain range that's older than the Rockies. The Blue Hills are worn by years of erosion but still rise about 600 feet above the surrounding forest. In the early morning, they take on a bluish cast that caused the Woodland Sioux to call this place "Paja Toyela"—the Blue Hills.
While Rusk County is known for its four major rivers—the Flambeau, Chippewa, Jump and Thornapple—it's also home to scores of wild streams in this area that are perfect trout habitat. In the Blue Hills, you'll find Class I, Class II and Class III trout waters. About seven miles west of Bruce, a small impoundment known locally as Devil's Creek Trout Pond, is a good place to cast your first line.
Stevens Point   
The Stevens Point Area offers some of the best fishing in central Wisconsin. The sloughs and backwaters of the Wisconsin River are ripe with abundant species of fish, offering plenty of premier angling. You'll also find abundant trout fishing, with plenty of Class I, Class II and Class III trout streams. Two good bets include the Little Wolf River, which crosses the northeastern corner of Portage County and provides refuge for brook and brown trout, and the Tomorrow River in eastern Portage County, which flows through Nelsonville and Amherst.
See a map of Stevens Point Area trout streams here.
Here are two other great locations for Wisconsin trout fishing getaways:
Vilas County: Located in northern Wisconsin, this county draws anglers with 1,300 lakes but it also has miles of trout streams to explore. Check out the fishing on the Deerskin River, located east of Eagle River. See a map of Vilas County trout streams.
Oneida County: Just south of Vilas County, this Northwoods fishing destination has some wild trout waters to explore. A good place to start is Bearskin Creek, which is south of Minocqua. See a map of Oneida County trout streams.