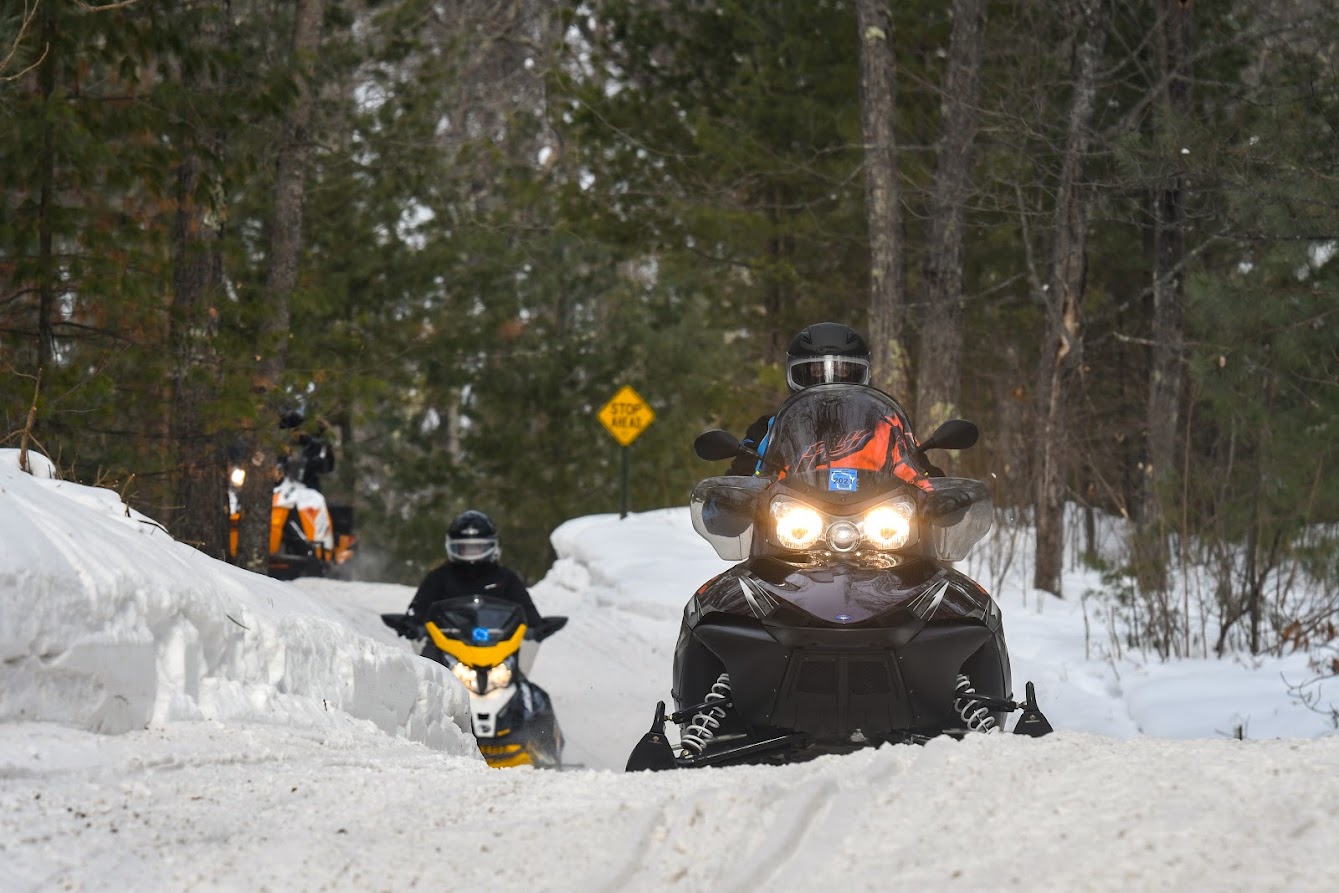 Photo Credit: Vilas County
Snowmobiling hotspots in northern Wisconsin
With more than 25,000 miles of trails to explore, Wisconsin is a snowmobiling paradise. But you'll find some of the best trails in the state (and the Midwest) in Wisconsin's Northwoods. Abundant annual snowfall and a rich snowmobiling history combine to make northern Wisconsin a snowmobiler's dream—here are some Northwoods snowmobiling hotspots you shouldn't miss.
Miles of woodland trails
The charming community of Boulder Junction is an ideal place to base a snowmobile adventure. Snowmobilers will find more than 125 miles of trails that connect to hundreds more miles of trails throughout Vilas County and the Northwoods.. The Boulder Junction Snowmobile Club was established in 1967 and has proudly groomed and maintained area trails for more than 50 years.
Find your snowmobiling base camp
Oneida County is home to some of the finest snowmobile trails in the Midwest—1,100 miles in all. Snowmobilers return to Oneida County year after year because of the area's consistent snowfall, the many resorts and restaurants that cater to snowmobilers and scenic routes that will take you through the beautiful Northwoods.
Ride through Hodag Country
Rhinelander—known as the heart of Hodag Country—is the perfect hub for snowmobiling the Northwoods. Rhinelander's snowmobile trails run through the city and link to thousands more miles of trails throughout Oneida County, northern Wisconsin and Michigan's Upper Peninsula. Throughout the winter, the area's robust snowfall and consistently low temperatures help keep trails covered and in top condition.
A Northwoods snowmobiling hub
The Minocqua Area sits on the border of Oneida and Vilas county and is a another great Northwoods snowmobiling destination, offering more than 1,700 miles of expertly groomed trails to explore. Plus, its central location makes it a great place to launch a snowmobile adventure—riders can head to other popular destinations like Eagle River to the east, Rhinelander to the southwest and Lac du Flambeau to the northwest.
The Midwest's snowmobiling mecca
Vilas County is one of the Midwest's premier snowmobiling destinations. The snowmobile was invented here, and Vilas County has over 700 miles of spectacular trails that traverse unspoiled wilderness, crossing undeveloped lakes and connecting to scenic Northwoods communities. The county seat, Eagle River, is the Snowmobile Capital of the World and hosts events like the World Championship Snowmobile Derby. Best of all: the county has a free app to help you navigate the trails.