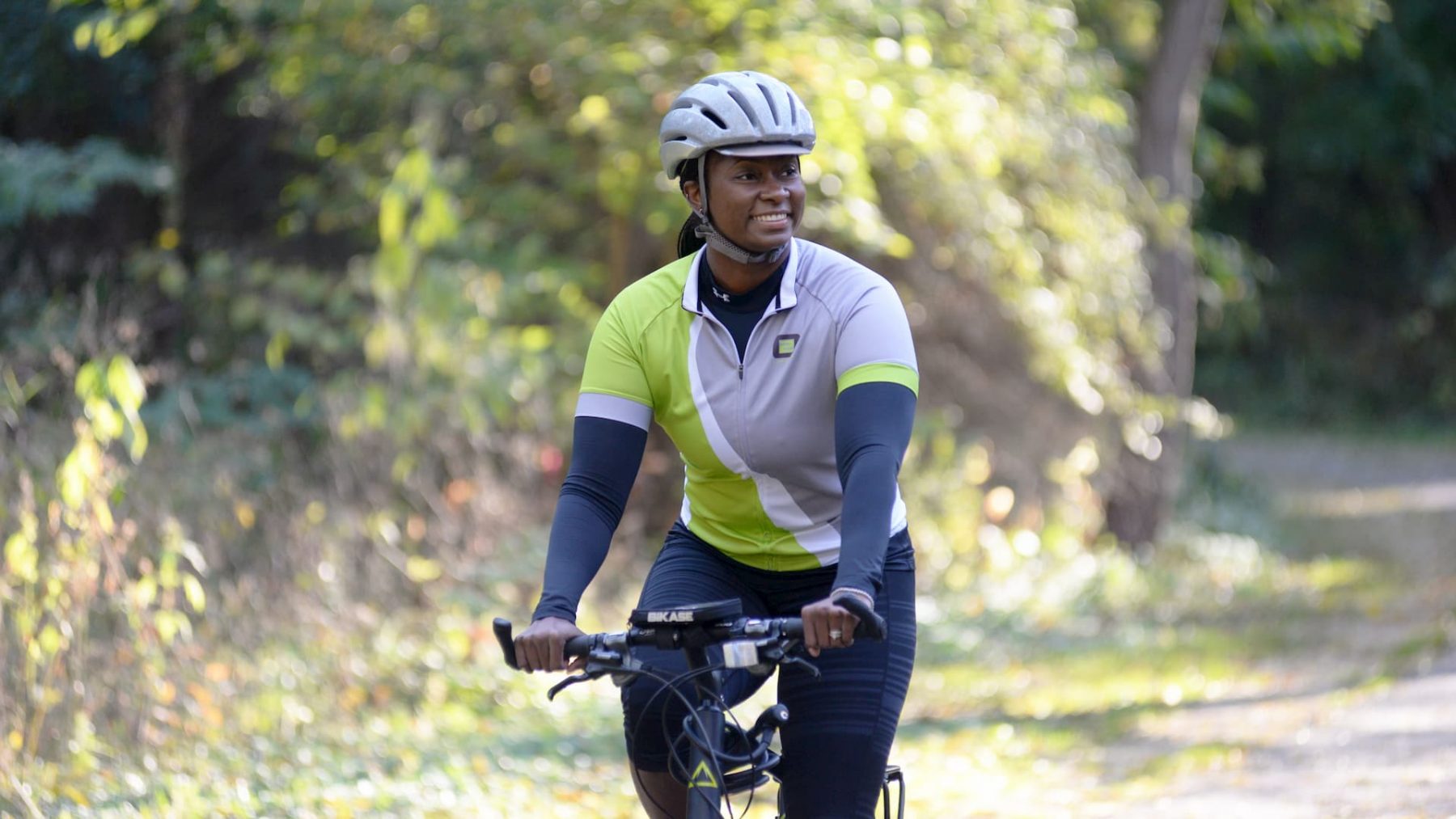 Wisconsin's outdoor adventures are especially colorful this time of year. Biking, hiking and paddling expeditions are even more spectacular against a background of brilliant fall foliage. Here are a few fall destinations perfect for your next autumn adventure.
Pheasant Branch Creek Corridor Trail
This gorgeous urban trail is a fall gem in the charming community of Middleton. The trail leads hikers and bikers along a lush, wooded creek for just over a mile before leading into the heart of the stunning jewel of Middleton, Pheasant Branch Conservancy. Quiet and bustling with nature, it's a great place to recharge your batteries right in the middle of the city. If you're looking for some off-road biking thrills, you'll find them about a two-mile ride or drive away, in the Middleton Bike Park.
Chequamegon-Nicolet National Forest
Looking for some open space to take in fall color? You'll find 1.5 million acres of it in the Chequamegon-Nicolet National Forest. The forest is gorgeous but it's quite expansive (it covers part of six counties) so it can be hard to know exactly where to start a forest adventure. A good bet is Vilas County, a place that not only has scenic forests trails, but a free app to keep you on track. The Map It Vilas County trails app works without a cell signal and will help you navigate fall hikes in the National Forest, including the Anvil Lake Trail, Spectacle Lake-Kentuck Lake Trail and Nicolet North Trails.
Eisenbahn State Trail
This scenic tree-lined trail runs for 25 miles through the countryside and includes a five-mile paved stretch through the heart of West Bend. It's built on a former railroad corridor, a heritage reflected in its name—Eisenbahn is the German word for railroad. From West Bend, the trail travels north through Kewaskum and Campbellsport before ending in the Fond du Lac County community of Eden. Part of the West Bend section is paved; the remainder of the trail is hard-packed crushed gravel. The trail crosses the Ice Age Trail and passes near the Kettle Moraine State Forest.