8 fun things to do in Boulder Junction
About the author: Kristen Carlson is a photographer and writer who created the Wisconsin-based travel and lifestyle blog Miss Northerner. Learn more about Kristen here.
1 | HIKE THE FALLISON LAKE TRAIL
Just ten minutes south of Boulder Junction, you'll find Fallison Lake—a cute little 51-acre lake off of County Hwy N. There's a picturesque hiking trail that skirts the perimeter of the lake, with multiple places to stop and enjoy the views or even have a picnic! The trail is well-marked and gently rolling. It's an easy walk and a great way to get out into nature!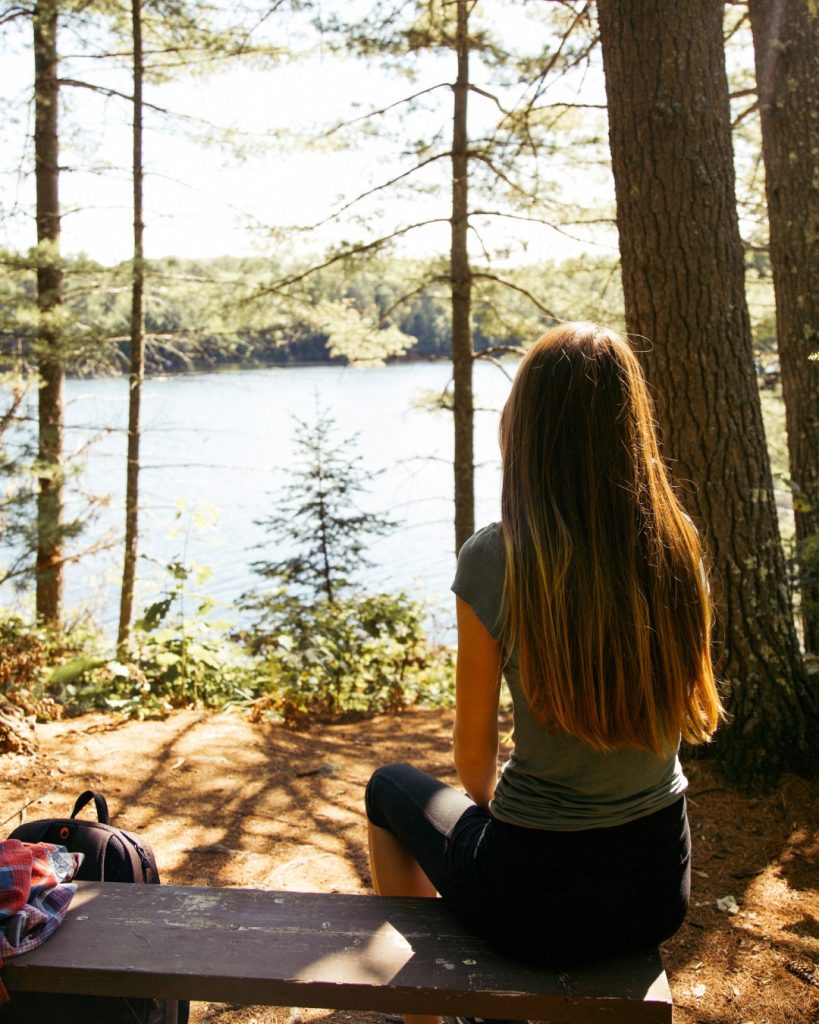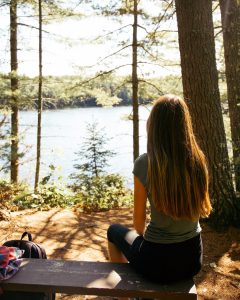 2 | TREAT YOURSELF TO A SUPPER CLUB
It's nice to go somewhere special and get dressed up every now and then! I would highly recommend dining at The Guides Inn, a gourmet supper club near downtown Boulder Junction. From the elegant, Northwoods atmosphere to the cuisine cooked to perfection, The Guides Inn is an absolute must.
When we arrived, we were seated near the window overlooking a stunning flower garden and started the night with a glass of merlot and a crudité platter (I'm still daydreaming about that jalapeno-spinach cheese spread). From there, we were brought a cup of soup and then a salad. Our entrees arrived next, accompanied by a fresh-baked loaf of bread. The head chef made a personal visit to each table and later sent us four tastings of his homemade ice cream. It was an evening to remember and I'm counting down the days until I get to return.
3 | WALK UP AND DOWN MAIN STREET
I just adore Boulder Junction's main street. It's quaint, well-kept, and delightfully energetic. Shop owners prop their doors open, welcoming in both tourists and locals alike.
To get an all-encompassing experience of Boulder Junction's main street, I suggest starting with an ice cream cone at Mad Dog Jakes or swing into Aqualand Ale House for a bite to eat. Then meander down the other side of the street, ending back on the east end at the Blueberry Patch gift shop.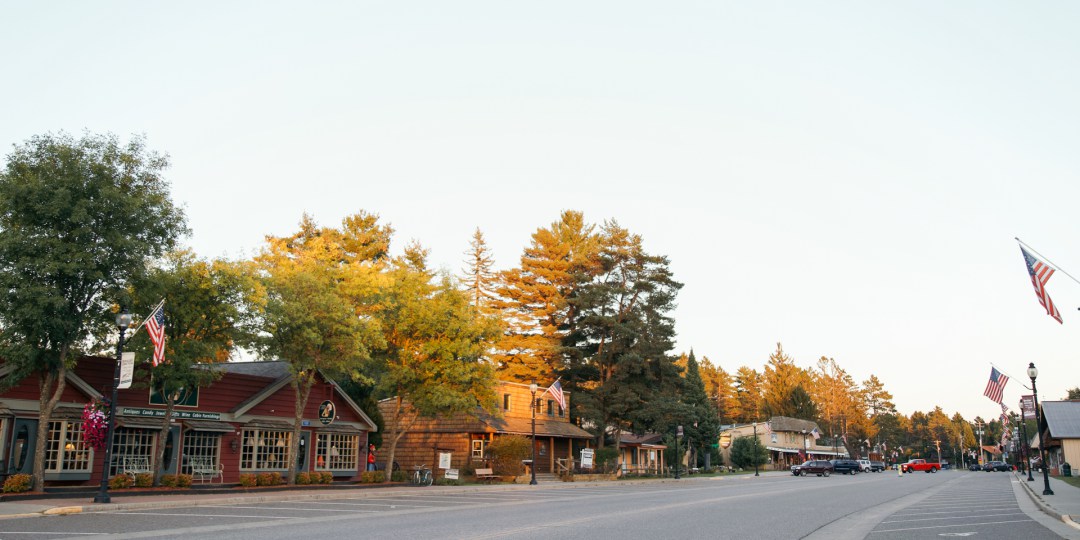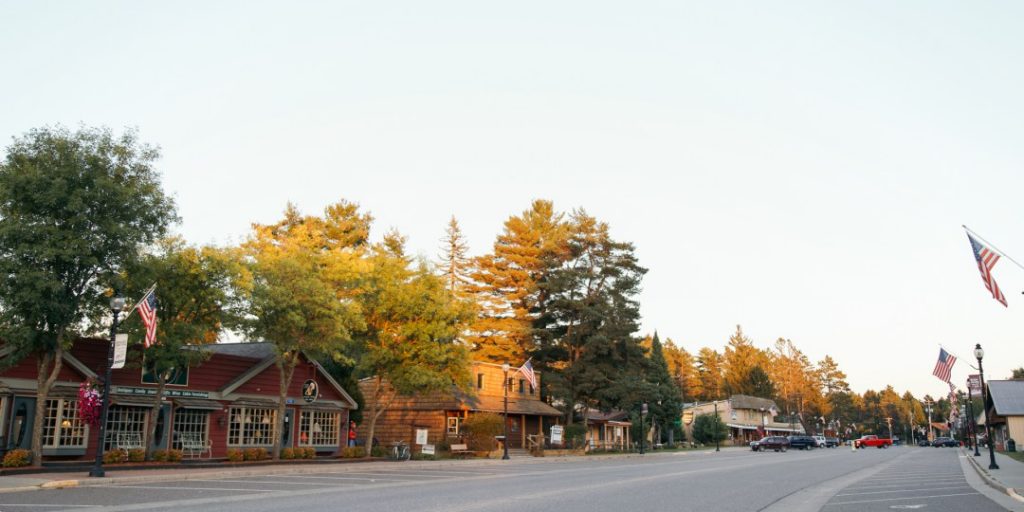 4 | BIKE THE HEART OF VILAS COUNTY PAVED BIKE TRAIL
Whether you're in Boulder Junction, Sayner-Star Lake, or just in Vilas County in general, this 45-mile long paved bike trail is a great way to get outside and see the Northwoods! Check out this trail map to see where to go!
5 | GO FISHING
Did you know that Boulder Junction is the Musky Capital of the World? With nearly 200 lakes within a 10-mile radius, this modest, Northwoods town is known to be one the best places on earth to catch these massive fish. And with more than 50 Class A musky lakes, your odds of bringing home a keeper are pretty darn good.
The musky, or muskellunge, is a member of the pike family and can grow to over 50 inches long! Need some help reeling one in? Hire a local fishing guide!
6 | SWIM AND RELAX AT NICHOLS BEACH
Just 2.5 miles from downtown Boulder Junction is Nichols Beach, a great spot that's open to the public. There's a nice-sized parking lot, a gently-sloping park area, and a sandy beach perfect on a hot summer's day.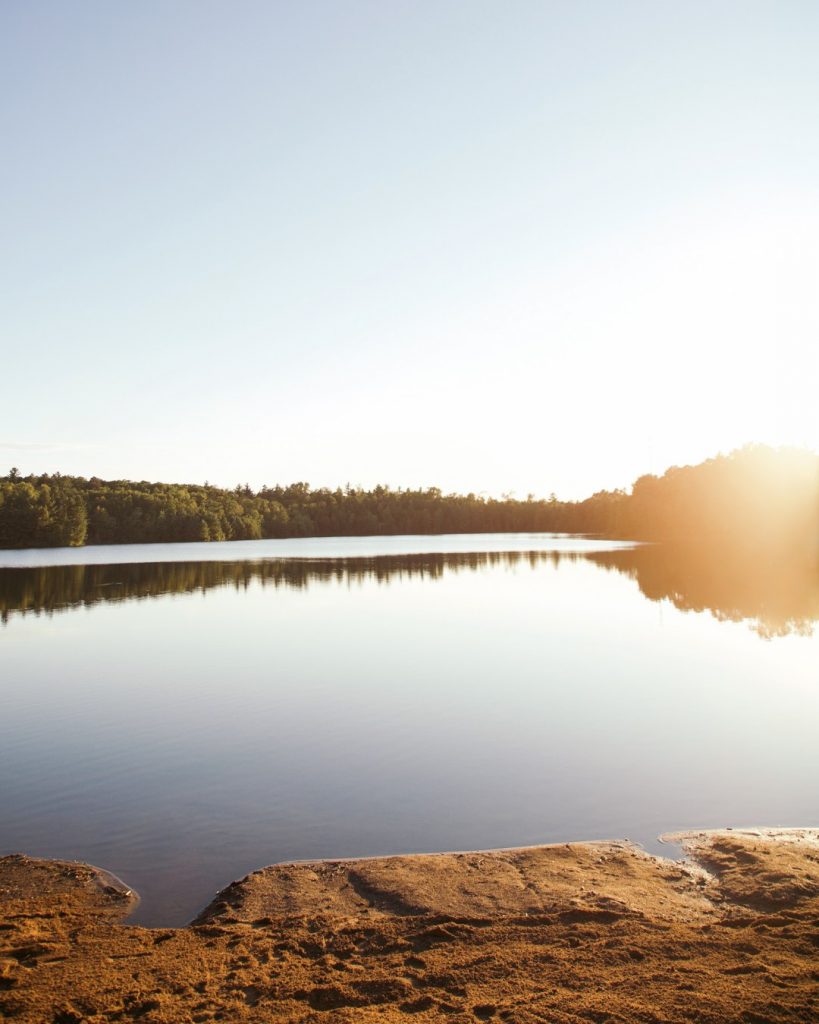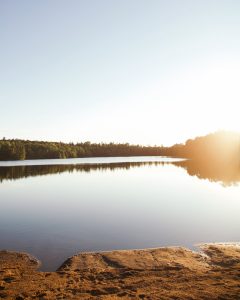 7 | CANOE OR KAYAK THE MANY LAKES
One of the best things about northern Wisconsin is the number of lakes nearby. There are so many places to launch your boat and spend a relaxing day on the water! Whether you're looking for a bigger lake to boat on or a small lake for a quiet paddle, you'll have plenty of options!
Best lakes for canoeing & kayaking | Lost Canoe Lake, Wildcat Lake into Big Kitten Lake
Best lakes for motorized boats | Trout Lake, Boulder Lake
In search of some rentals? Check out Schauss Woodworking, Coontail, or Boulder Marine Center
8 | HIKE THE LUMBERJACK TRAIL
This is a beautiful hiking trail with a trailhead just outside Boulder Junction. Head east on Old Hwy K to Concora Rd. where you'll find a parking lot. The trail varies between both dirt and grass and winds gently through thick forests. Check out this map of the Lumberjack Trail!