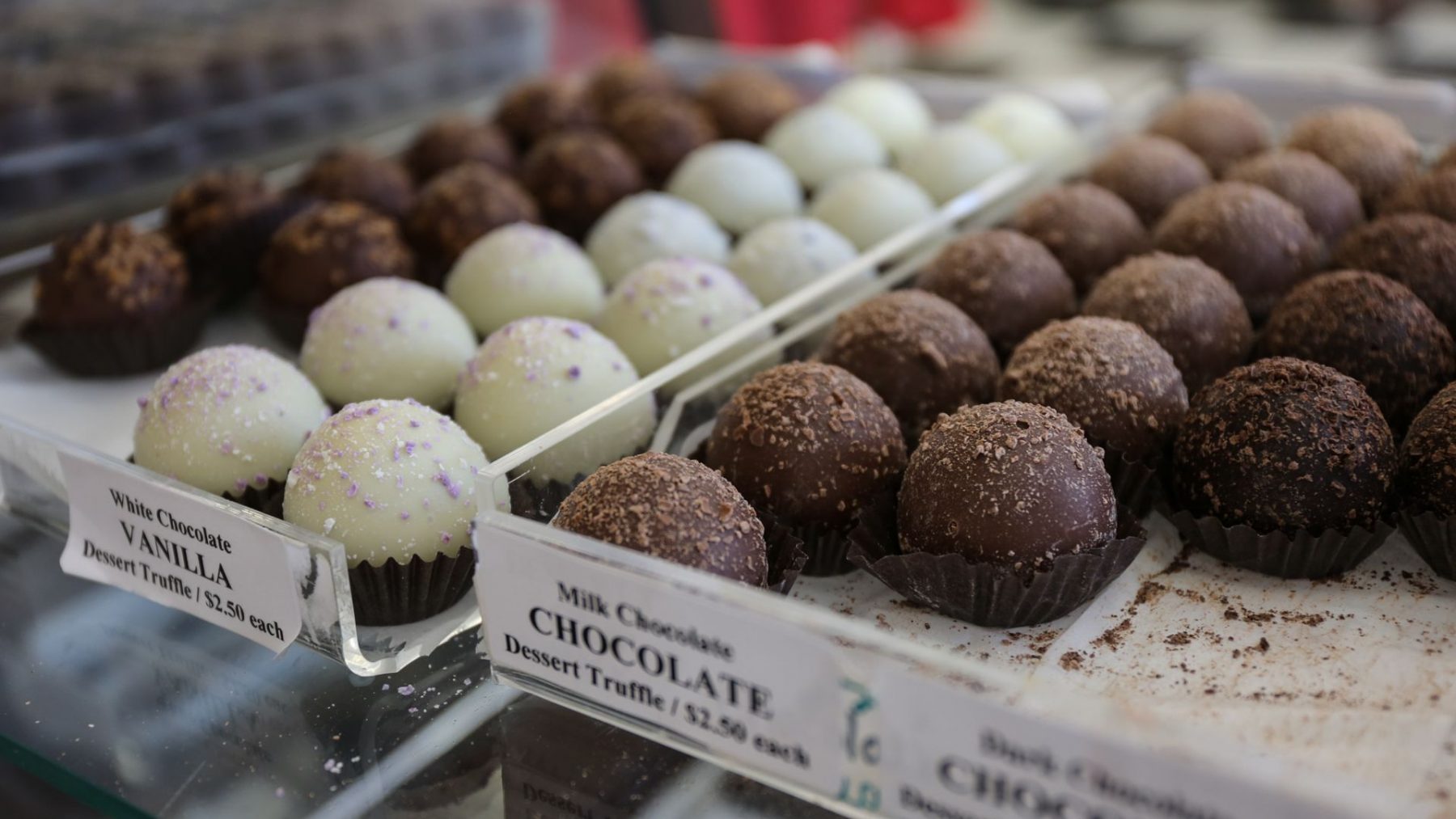 Tempt your sweet tooth at these chocolate shops
Chocolate lovers: we have your fix. Wisconsin's craft candy makers turn out some of the best sweets around, and we know the best spots to find truffles, cordials, caramels and more. Here are two chocolate shops you shouldn't miss.
Generations of travelers have headed to Oneida County just to enjoy the great outdoors. At least that's what they tell their friends. Step into Dan's and you'll see another reason why people head to this scenic northern Wisconsin destination. Dan's has the largest selection of handmade chocolates in the Northwoods, including 100 varieties of hard candy and taffy. And that's not all: Dan's has ice cream!
There was a time when just about every small-town Main Street had a charming candy store with a dazzling assortment of sweets. Fortunately, West Bend still has such a place. Candyman on Main is a timeless treasure. You name it, they have it: chocolate pretzels, truffles, angel food candy and much more.