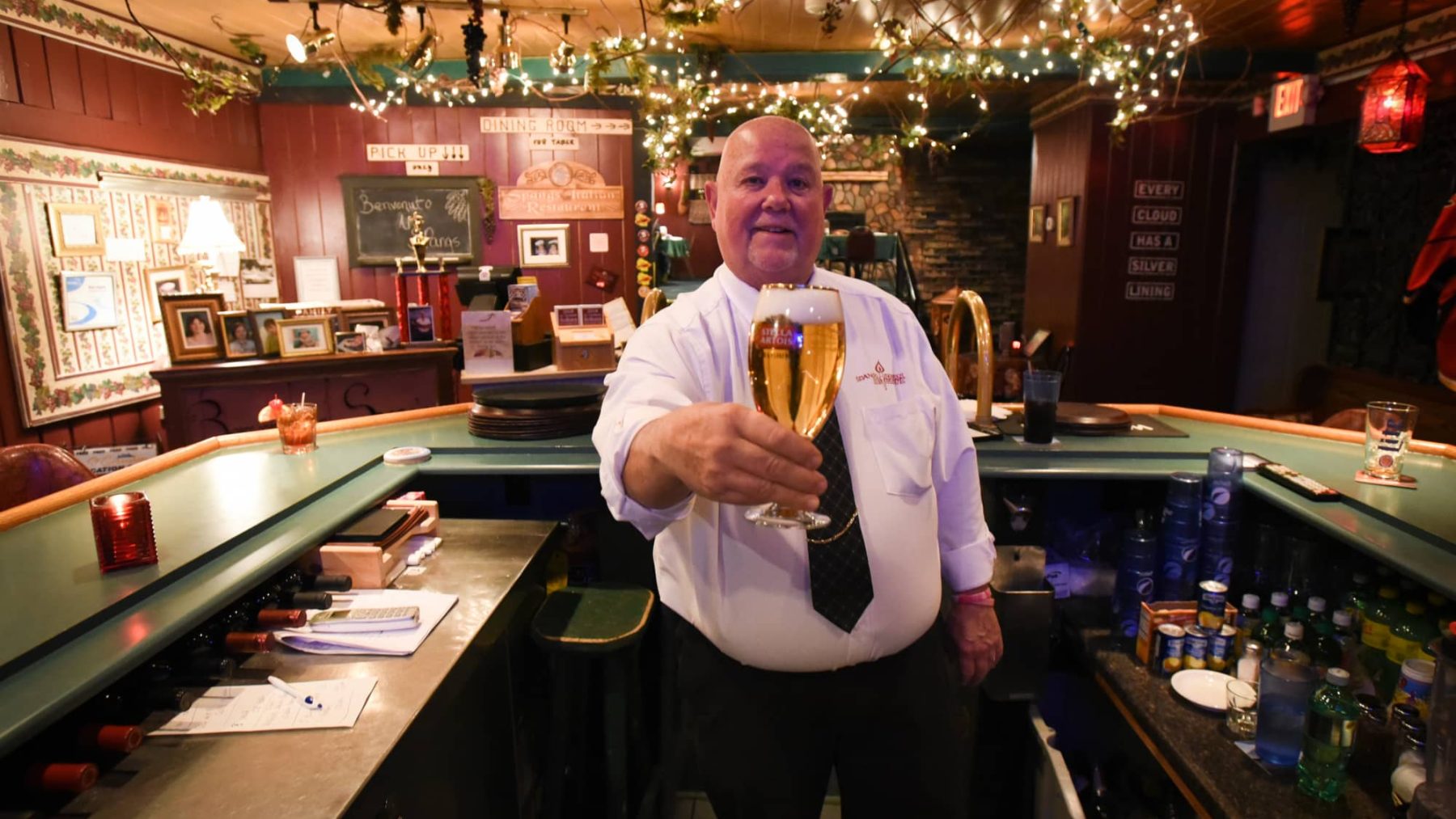 Photo: Vilas County Tourism
Check out these classic supper clubs in Wisconsin
There's no dining experience more classic than a Wisconsin supper club. Time stands still in these lively roadside establishments that serve up delicious food in a cozy atmosphere. Many have a history as rich as the desserts—these establishments began appearing in the 1920s, and many hold stories of gangsters, moonshine, and lumber barons. Hungry for more? Here are a couple of our favorites.
In the charming central Wisconsin community of Marshfield, there's a restaurant that used to be a favorite of gangsters like Al Capone and John Dillinger. The gangsters, moonshine and molls are long gone, but people are still making evening runs to the Vintage. Located on the south side of Marshfield, this classic restaurant offers a full dinner menu. Steak lovers should order the Vintage New York Steak—it's a well-aged, center-cut steak that's grilled to perfection and topped with sautéed mushrooms.
This iconic supper club on the shores of Mirror Lake in Lake Delton (in fact, the restaurant is located in the heart of Mirror Lake State Park) has been welcoming guests since 1953 and is known for its outstanding views, delicious dishes like Chicken Oscar and prime rib, and a large menu of specialty cocktails.
A Northwoods institution, the Silver Birch Supper Club in Tomahawk (just south of the Oneida County/Lincoln County border) has been a go-to spot for fine dining for more than a century. Sitting on the shores of Half Moon Lake, the Silver Birch Supper Club is open for dinner on Thursday, Fridays, and Saturdays and for brunch on Sundays. Menu items include BBQ ribs, steaks, fish, prime rib, and more.
The Guide's Inn, located in beautiful Boulder Junction, has a long history—in the 1920s, there was a building on site that stored the moonshine that fueled early lumberjacks. Northwoods vacationers today are more likely to enjoy something that goes down a little easier, like a hand-muddled old fashioned. It's the perfect accompaniment to the restaurant's pan-fried walleye.
Just a short drive from the shores of Lake Michigan and south of Manitowoc sits this casual dining supper club, recognized for its great steaks and seafood. Tasty specials include a Friday night fish fry (lightly breaded lake perch) and prime rib with au jus served on Saturday.
Would you like a side of 1930s gangster history with your prime rib? Head to Little Bohemia in Vilas County. You can still see the bullet holes in the walls of this traditional Northwoods lodge, which was the site of a shootout between notorious gangster John Dillinger and the FBI in 1934. Little Bohemia serves dinner seven nights a week and breakfast and lunch Friday through Sunday. "Remember," the lodge's website says, "Dillinger only left because he had to!"
Get a taste of vintage supper club culture at this Racine staple, which sits on the shores of Lake Michigan and offers up steak and seafood specialties, as well as more unique finds like weiner schnitzel and lamb shank. And be sure to save room for the HobNob's signature ice cream drinks!