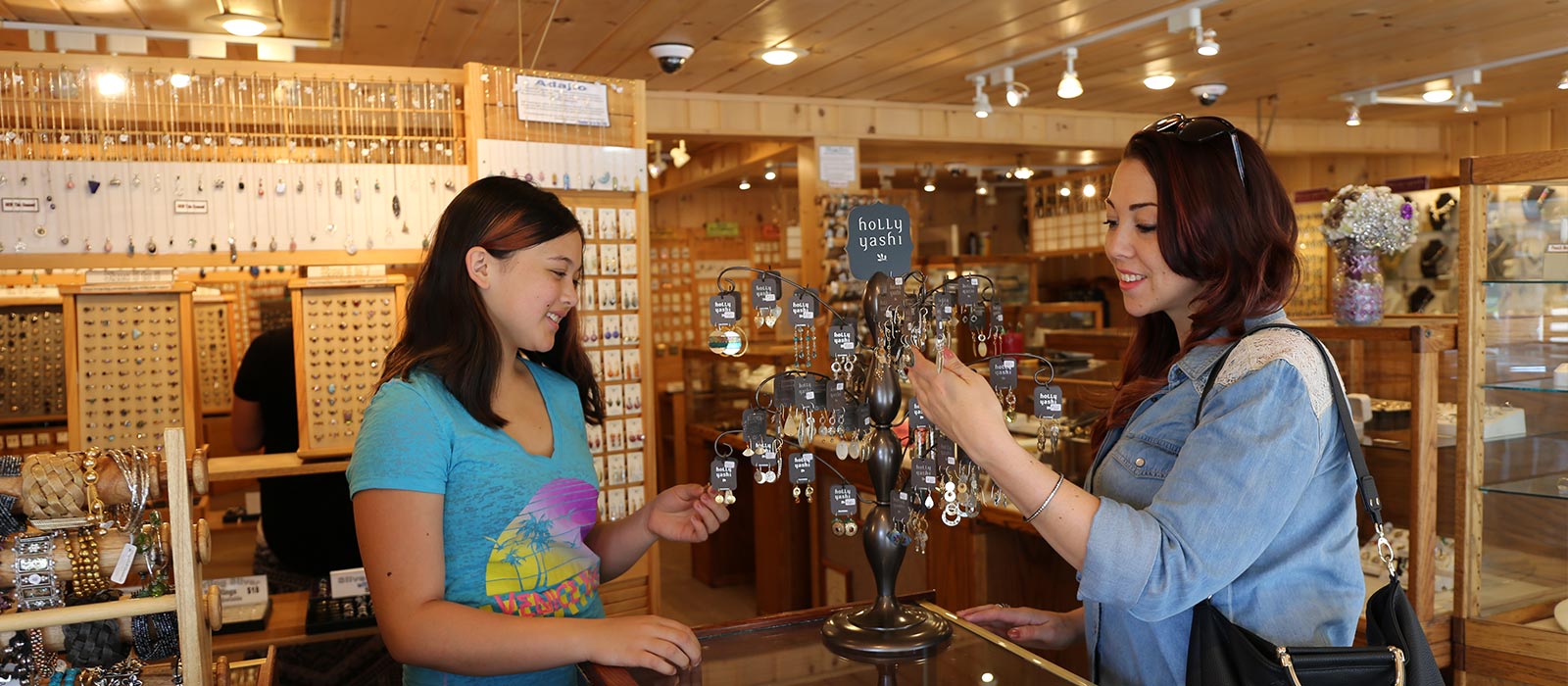 Your guide to downtown Boulder Junction
No trip to the Northwoods of Wisconsin is complete without a trip to Boulder Junction. But it's not just our beautiful lakes and trails (though we've got plenty of those)—there's a lot to explore in Boulder Junction's charming downtown, too. Here's your guide on where to stay, eat and shop.
Where to stay
Boulder Junction has lots of lakeside resorts, but there are plenty of places to stay in the heart of downtown as well. Visitors looking for vacation homes can book a stay at Sweet Emma's, a three-bedroom home on the Manitowish River, or Mean Arlene's, a cozy Northwoods home that sleeps four. More traditional lodging properties include Acorn Lodge & Motel, Boulder Junction Motor Lodge and Boulder Bear Motor Lodge. The best part? Many of these properties offer easy access to Boulder Junction's biking trails.
Find more Boulder Junction lodging options here.
Where to eat
From quick bites to beer bars to sit-down dining, Boulder Junction's restaurants will please any palate. If you want something fast, check out downtown offerings like Mad Dog Jake's (open seasonally). Looking for a happy hour destination? Head to Boulder Beer Bar, McGann's Pub & Wine Bar or Headwaters Restaurant & Bar. For a family outing, visit Granary Family Restaurant or Aqualand Ale House. Finally, if you're looking for a night of fine dining, check in to The Guide's Inn.
Find more Boulder Junction dining options here.
Where to shop
Art galleries. Gift shops. Sports gear! For a humble Northwoods community, Boulder Junction has quite a range of eclectic mix retailers. Stroll through downtown and you can…
Pick up some classic Northwoods décor or gifts:
Peruse fine jewelry and original works of art:
Uncover antique finds:
Gear up for your outdoor adventure:
Find more Boulder Junction shopping options here.
You can pick up a downtown Boulder Junction map at the Chamber of Commerce and Information Center, 5352 Park St. Click here for chamber hours.
Maps are also available at lodging properties and retailers throughout Boulder Junction.