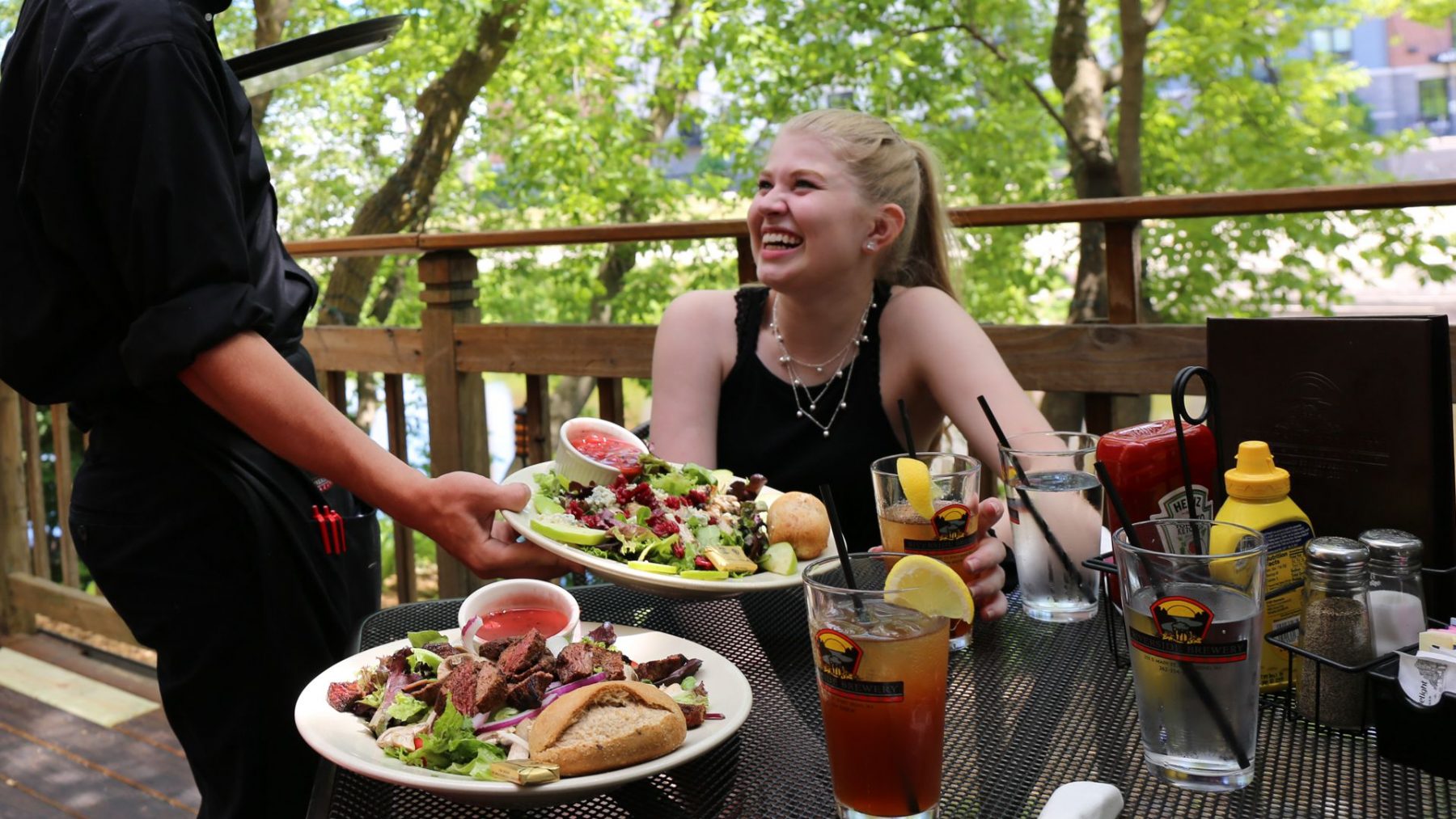 Discover these delicious dining spots in downtown West Bend
West Bend's charming downtown has a variety of restaurants that treat diners to a vibrant mix of flavors. You'll find plenty of family-friendly dining options as well as restaurants perfect for a night out with someone special. There's plenty of parking, but you might want to arrive a little early—West Bend's classic, century-old storefronts are a pleasant backdrop for an evening stroll. Here's a quick guide to some of West Bend's tasty downtown dining spots.
This popular local haunt always has seven delicious brews on tap, but it offers far more than interesting craft beers. Try seafood delights like king crab legs, sea scallops and North Atlantic salmon. Or sample the Riverside's famous baby back ribs or the Bourbon Street Jambalaya.
This bowling alley on South Main Street is your destination for good times. The lanes are always hopping and the restaurant serves up some great flavors, including a variety of zesty appetizers, wings, baskets, soups, salads, pizza and burgers. Knock a few down and celebrate with a relaxing meal.