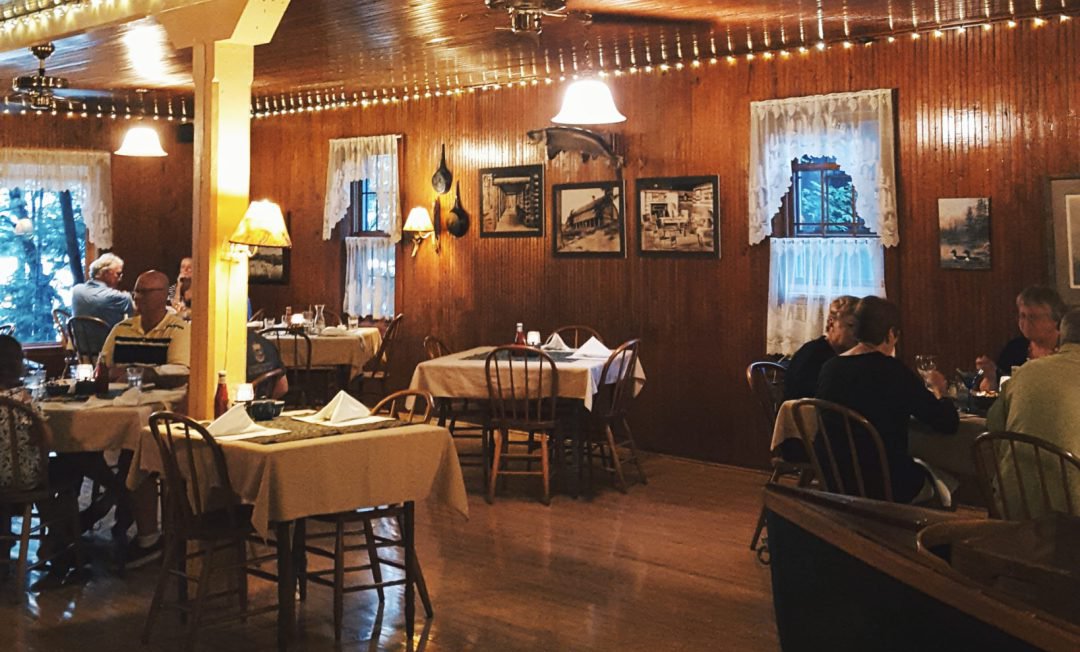 The best restaurants and shops in Sayner-Star Lake
About the author: Kristen Carlson is a photographer and writer who created the Wisconsin-based travel and lifestyle blog Miss Northerner. Learn more about Kristen here.
RESTAURANTS
THE HILLSIDE TAVERN & GRILL
Known for their pizza, The Hillside is a great place to dine out. We arrived one evening after a long day of exploring and relaxed at the bar while waiting for our table.
For dinner, I recommend a glass of Riesling and the pasta and meatballs.
SAYNER PUB
This was our first stop during our weekend adventure. The place was super busy and for good reason. The food was tasty and the staff was really friendly. The Sayner Pub is a classic stop while in the area—just don't forget to try one of their famous Bloody Marys!
STILLWATERS
Serving traditional, American pub food, Stillwaters is a great place to grab lunch. We arrived here one rainy afternoon and grabbed a table near a big window overlooking the backyard.
CATCH A CUP COFFEE + BAKERY
Attached to the Star Lake Store, Catch A Cup is a cute little coffee shop and bakery. We made a visit there one morning while searching for breakfast and ending up leaving with three giant cinnamon rolls. They were so good that we came back the next morning and bought three more!
SHOPS
THE CORNER STORE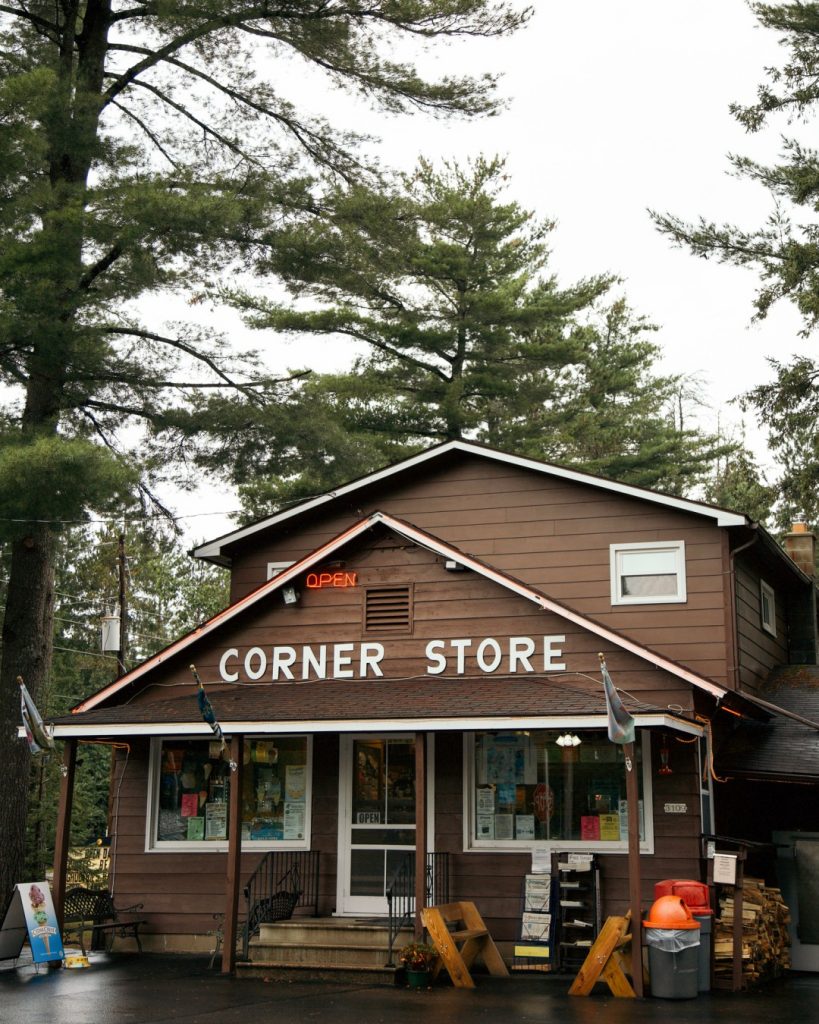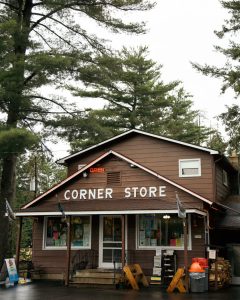 This is your one-stop shop when visiting Sayner-Star Lake. The Corner Store offers bike and watersports rentals, coffee, fishing bait, firewood, souvenirs, camping supplies, ice cream, and so much more! If you need something or forgot something, you can probably find it at The Corner Store.
TRADITIONS
Located in Sayner, this shop is brimming with unique gifts and home furnishings. From candles to handbags to holiday items, Traditions offers a wide variety of merchandise to choose from. I could've perused through here for hours!
RED DOOR RELICS
I LOVE meandering through antique shops so I was really excited to go to Red Door Relics! There were so many beautiful things to look at around every corner—I felt like a kid in a candy shop!
STAR LAKE STORE
We stopped here multiple times during our trip, and each time I couldn't help but snap a few more photos. I just love the look of this place. It's so classically "Northwoods" with the dark siding and the scattered signs out front. It's also the perfect general store; whether you're looking for fishing bait, snacks, beer, or gifts, this place has got you covered.
FREDRICKSON'S BAIT SHOP
Even though Fredrickson's isn't a working shop anymore, it still deserves to be on this list! It used to be a booming bait shop, run by sisters Edith and Hazel Fredrickson for over 70 years. Now, it sits on the shore of Star Lake right behind the Star Lake Store. I love everything about it—the big "minnows" sign, the green tin roof, and the tiny white-trimmed windows.