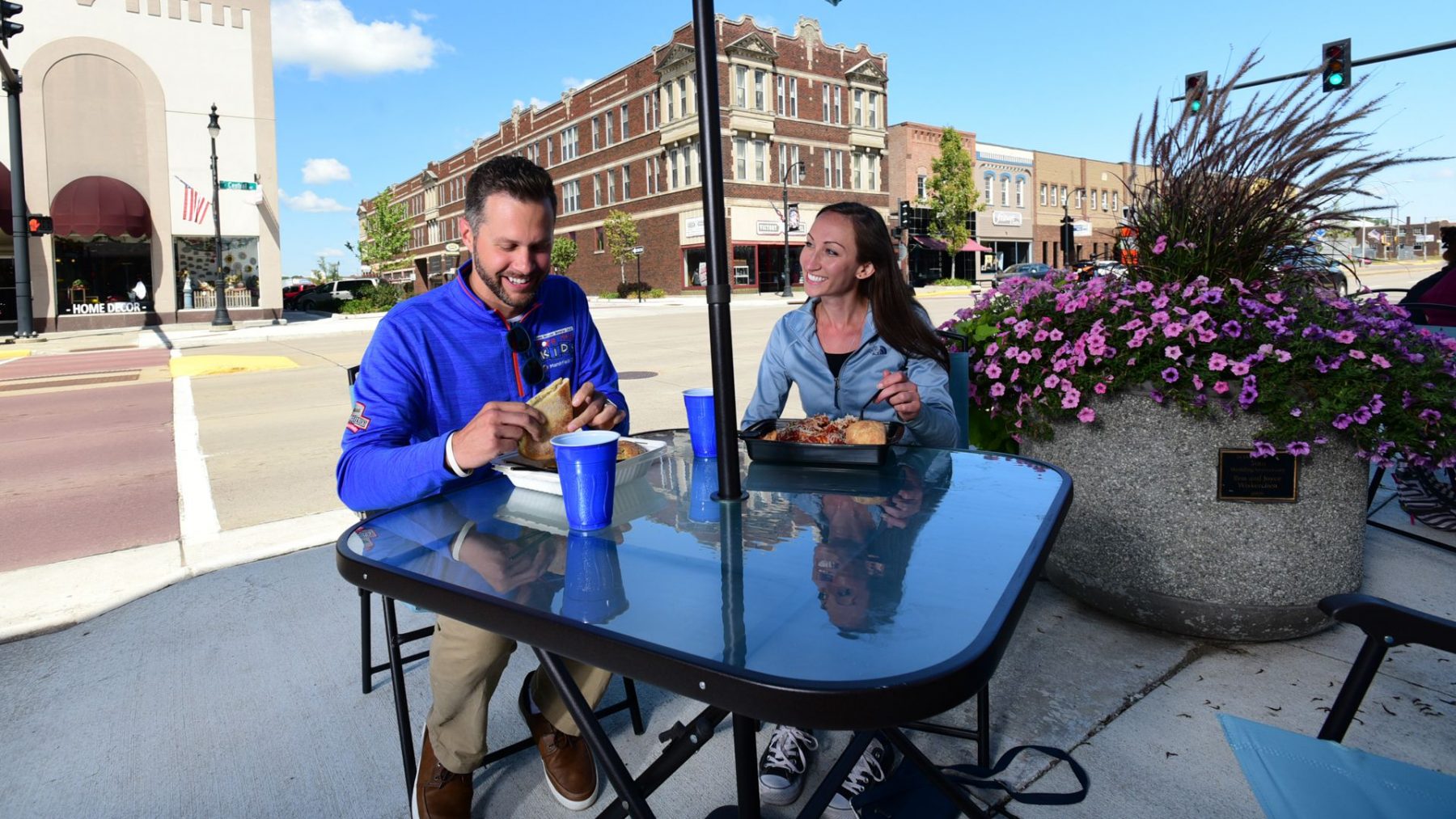 Enjoy your vacation al fresco at these restaurants
Outdoor dining season is here, and we've got a table waiting for you! Patios, beer gardens and outdoor decks across the state are rolling out the tables and chairs to welcome diners with fresh entrees and a relaxing open-air atmosphere. Here are a few you shouldn't miss this season.
In central Wisconsin, the city of Marshfield has reinvented its dining scene. The Blue Heron Brewpub is flanked by a row of outdoor tables on 9th Street, giving diners a view of the historic downtown. The pub has 10 microbrews on tap, as well as delicious dining options like pizzas from its upstairs wood-fired oven. On Central Avenue, MoJo's Pasta House & Cajun Cook Shack is the place to go for home-cooked delights. Arrive early to get a table on the sidewalk.
Relaxation begins on the edge of Madison. Fitchburg's thriving dining scene is popular with visitors—restaurants are located near the city's expansive system of bike trails, so it's the perfect place to enjoy a relaxing meal after an adventure on two wheels. You'll find a lot of great restaurants, including places with outdoor seating. Popular outdoor dining spots include Cajun hotspot Lilliana's Restaurant and the Thirsty Goat, which has more than 40 beers on tap along with some great pub food.
Middleton has more than 30 restaurants with outdoor dining, offering everything from casual fare to fine dining. The historic 1847 at the Stamm House, built in—you guessed it—1847, is one classic Middleton restaurant that offers outdoor seating. Find delicious Italian dining at Villa Dolce or Biaggi's Ristorante Italiano, or enjoy an upscale burger at The Free House Pub or Tanner's Neighborhood Bar & Grill.