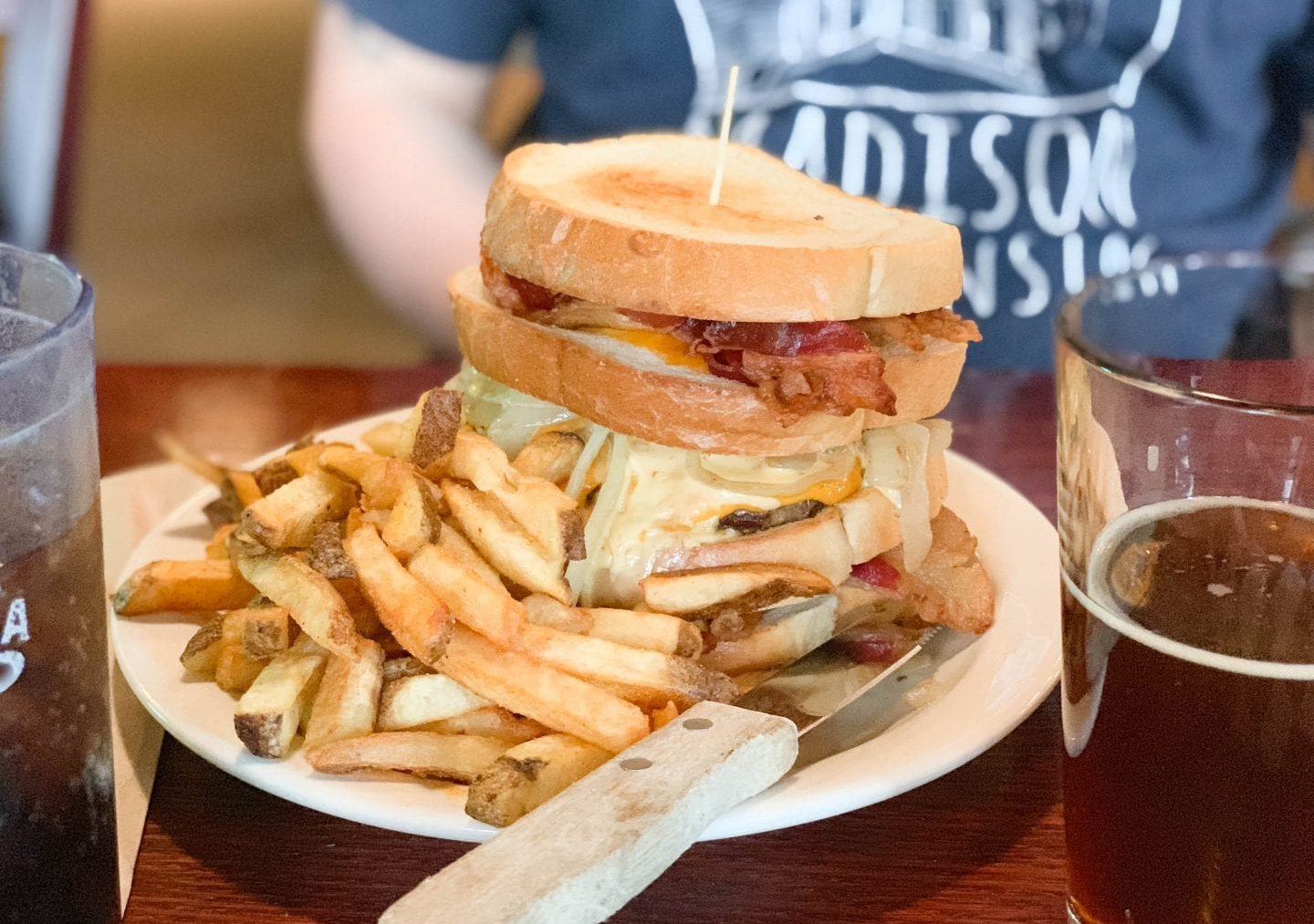 Photo: Jasmine Vargas
Bring your appetite: The best places to eat in Marshfield
About the author: Jasmine Vargas is the author of the Jasmine Maria Wisconsin lifestyle & beauty blog. Learn more about Jasmine here.
My friends know I'm the PICKIEST eater ever. I always look at menus before going anywhere to ensure I will be able to order something I really want. Another important factor for me when it comes to eating out is knowing whether or not the restaurant has Pepsi products. I was so happy and completely shocked to learn that 95 percent of restaurants offered my favorite Pepsi products. (I need to have my Pepsi—LOL.)
Blue Heron Brew Pub
The first night we arrived in Marshfield, right next to our hotel was a brewpub called Blue Heron Brew Pub. This place was so cute, and it looks like they used an old firehouse station for this place. (Editor's note: It's actually an old ice cream factory.) It's definitely a brewery plus restaurant. You get such a good vibe once you go inside. You see a display of flags from across the world. The waiters were so sweet, fun and upbeat.
When we first came to the restaurant it wasn't as busy for a Friday evening maybe because it was around 5 pm when went and we were able to seat ourselves. But on top of that, we did get a waitress. Brian was ballsy when it came to the food and he tried "the Packer"—a gigantic burger. I, on the other hand, decided to get the Fish 'n Chips. They do offer kids menu, which isn't something they display on their website.
The Daily Grind
Breakfast is my favorite meal of the day. I love having a warm cup of coffee, and I was happy when we saw The Daily Grind. It's a local coffee shop where they make breakfast, lunch and bakery items. I love sweet coffee, so when I told the barista that, she told me she could make anything when it comes to coffee. I told her I wanted a peppermint mocha and she made it for me. The coffee was perfect. Brian had a white chocolate coffee and he loved it. Boys LOVED their blueberry pancake, omelet and toast. Brian and I had an omelet with toast/croissant. The food was delicious.
 Scotty's Pizza and Chicken
We love pizza, and we knew we had to stop here and try them out. It's family-owned, which is amazing. I love supporting family-owned restaurants versus franchise places. They have quite a variety of specialty pizza. Brian got their Gyro Pizza, and I got their Mac'n Cheese. Mine was so delicious and Brian devoured his so fast. The boys just had their usual cheese and sausage pizza. They didn't want to venture out—LOL. As you can see in the picture, they have been voted Best Pizza for the last 10 years! Not only do they have pizza but also other options like chicken,seafood, sandwiches, and salads.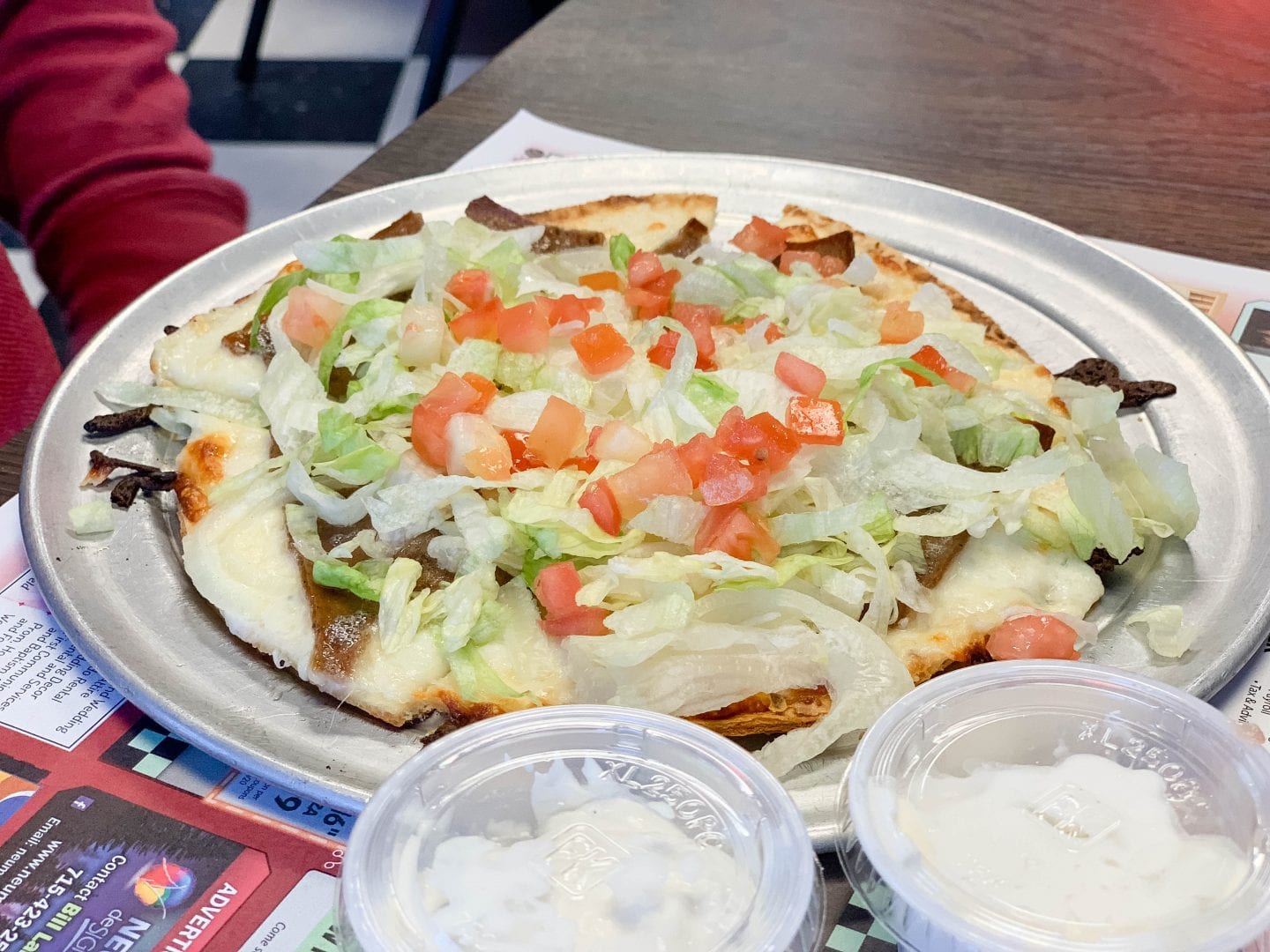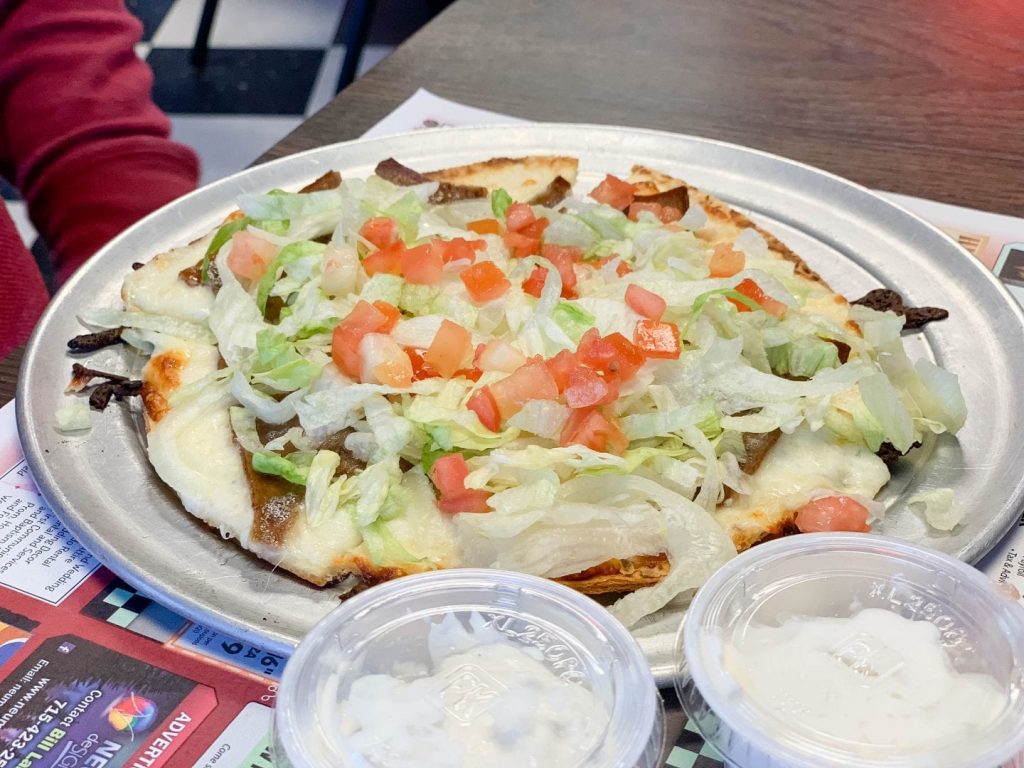 El Mezcal
Another thing we love is Mexican food, but it has to be authentic. To find an authentic Mexican restaurant in a small town like Marshfield was shocking to us. When we stumbled upon El Mezcal, we knew we had to try it out. We LOVED it. Definitely better than the ones down here in Madison in my opinion.
Lumberyard Bar & Grill
On our last day in Marshfield, we went to Lumberyard Bar & Grill restaurant for breakfast. They are open at 6:30 a.m., which is nice for those that have to leave early in the morning but don't want to go somewhere like McDonald's. The food was so good. I actually had to take mine home because my french toast was HUGE. Even the waitress said it takes time to finish those bad boys.
We had the best time here in Marshfield, and if you're ever in this town visiting, definitely give these places a try. There are also other places that I wish we would have tried—but we can only fit so much food in our bellies!