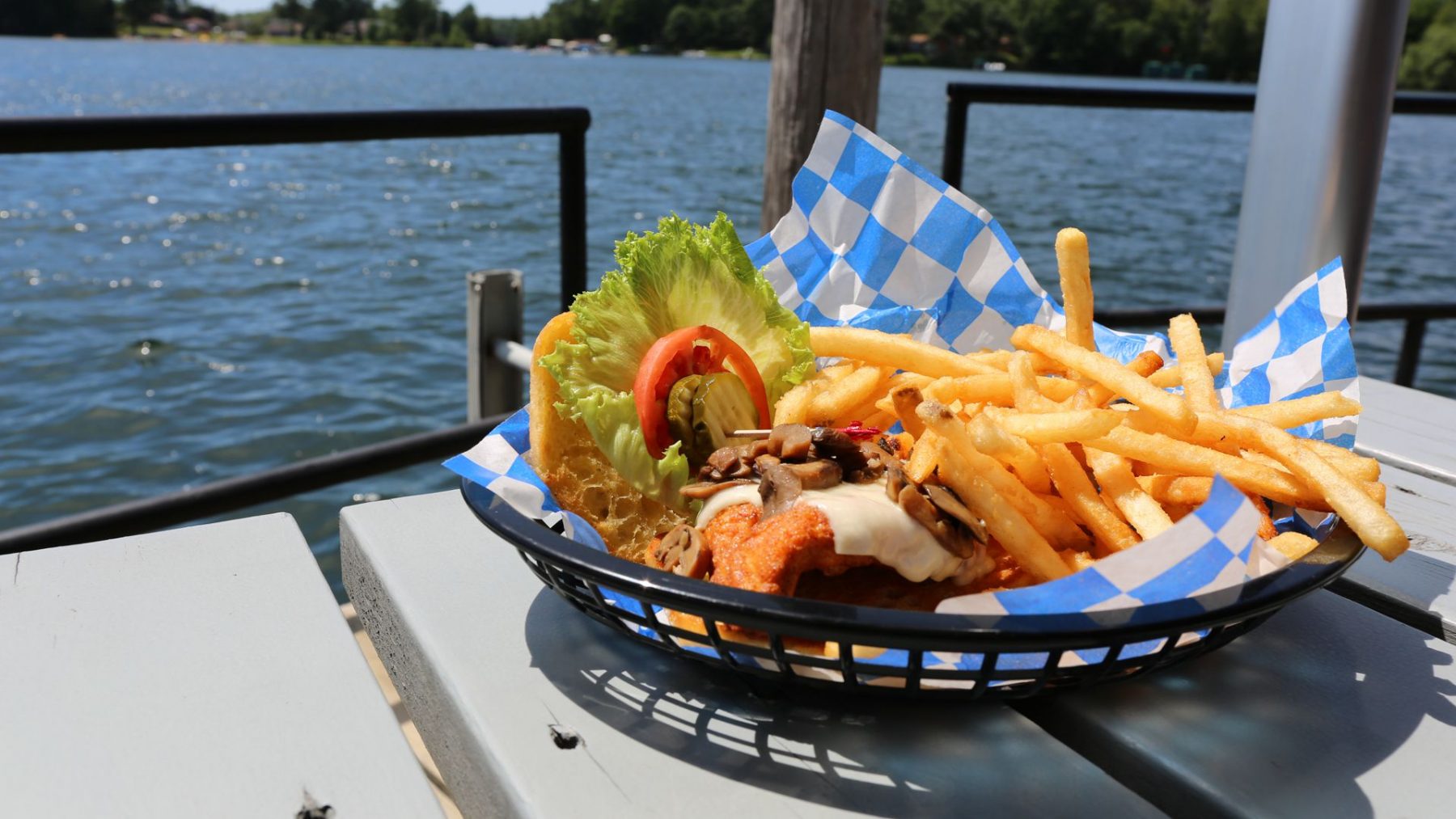 The Northwoods' best waterfront dining
Wisconsin is home to more than 15,000 lakes and some of the best lakeside dining in the Midwest. With an abundance of lakes in the Northwoods, you have plenty of options for a waterfront meal. There are lively burger spots where you might just blow out a flip-flop (as the song goes), as well as upscale supper clubs perfect for your next special celebration. Here are some lakeside dining spots you shouldn't miss.
VILAS COUNTY
Vilas County has a lot of water—thanks to glaciers that passed through thousands of years ago, there are more than 1,300 lakes spread across this forested land. It's the perfect place to enjoy a meal by the water—the county has numerous restaurants and supper clubs that offer classic lakeside views.
In Eagle River, Pitlik's Sand Beach Resort has a dining room that overlooks an expansive stretch of Sand Lake shoreline. Enjoy a gourmet sandwich or savor the "Lakeview," a full catch of plump shrimp.
Four Seasons in Arbor Vitae offers fine dining with a breathtaking view of Big Arbor Vitae Lake. The house specialties include baby back ribs, succulent duck, and the famous Four Seasons Pressure Fired Chicken.
Your destination for Irish-style fun in the Northwoods is Dublin Sports Bar & Grill in Conover. Located on North Twin Lake, the restaurant features traditional fare like shepherd's pie as well as unusual entrees like the Lamb Shank Volcano. In the summer, you can even catch a lakeside movie, with their "drive-in" movie series on the lake—park your boat on the shoreline for an unforgettable movie night!
ONEIDA COUNTY
With vast forests and hundreds of sparkling lakes all close to lodging and dining, Oneida County is the definition of a Northwoods getaway destination. The county has dozens of delicious dining options, including restaurants, cafés, supper clubs, diners, bars, pubs, and taverns. Waterside, you'll find beautiful sunset views that go perfectly with a traditional fish fry, a handmade pizza or an old-fashioned.
In Rhinelander, Birchwood Rustic Bar and Lodge is the perfect place to relax. This friendly tavern is close to outdoor fun and located right between Moen Lake and Third Lake. Enjoy cozy rustic dining inside or head onto the tranquil patio. The menu has plenty of fresh-made options, including a great pizza.
The Thirsty Whale in Minocqua is a Northwoods legend—it's been serving visitors since 1902 and today offers a full menu of burgers, sandwiches, salads, and cocktails. Enjoy the lively atmosphere as well as a beautiful view of Minocqua Lake.