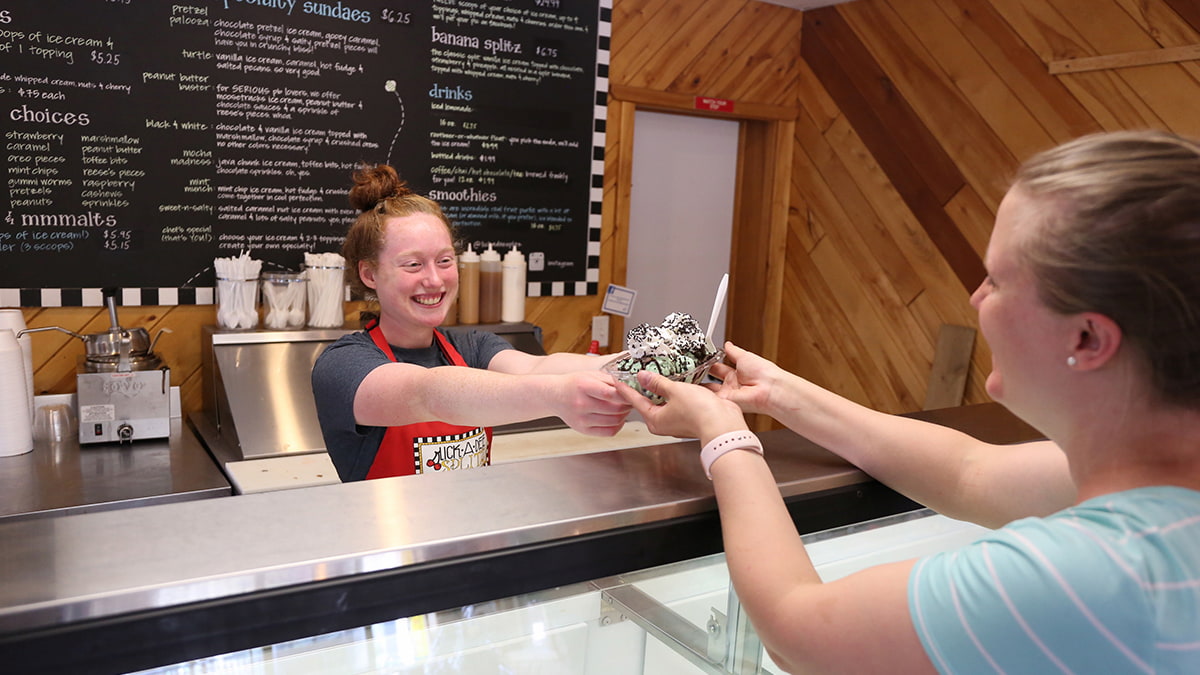 Where to get the Northwoods' best ice cream
Keep cool this summer with some of the Northwoods' best spots for ice cream, sundaes, shakes, and other frozen treats. Read on for four places in Oneida County where you can find some dairy deliciousness.
This unique treat shop in Three Lakes features nearly 30 delicious flavors of ice cream that you can enjoy to go or on the garden deck. Lick-a-Dee Splitz lets you order ice cream, shakes, smoothies, and sundaes online for pick-up, and the store also sells fudge, toffee, chocolates, old-time candy and other treats.
Fresh homemade fudge is the big draw here, but this specialty shop (part of The Cheese Board, which sells lots of Wisconsin cheeses, meats, dips, and candies) also serves up tasty gelato, sorbetto and Chocolate Shoppe-brand ice cream.
This Tomahawk institution on Lake Nokomis has been serving up ice cream to Northwoods visitors for decades and has been owned by the same family for nearly 30 years. Arrive by car, bike, or boat and enjoy one of 28 flavors of ice cream.
Pick up a cone, fresh gelato, and other tasty confections at this sweet shop in downtown Rhinelander. Taste special treats you'll find only in Rhinelander, like chocolate Hodags (the city's fabled Northwoods mascot), Hodag beer popcorn, and Hodag poop (don't worry, they're just mint malted milk balls).
Looking for more tasty treats? See all of Oneida County's sortable restaurant listings here.