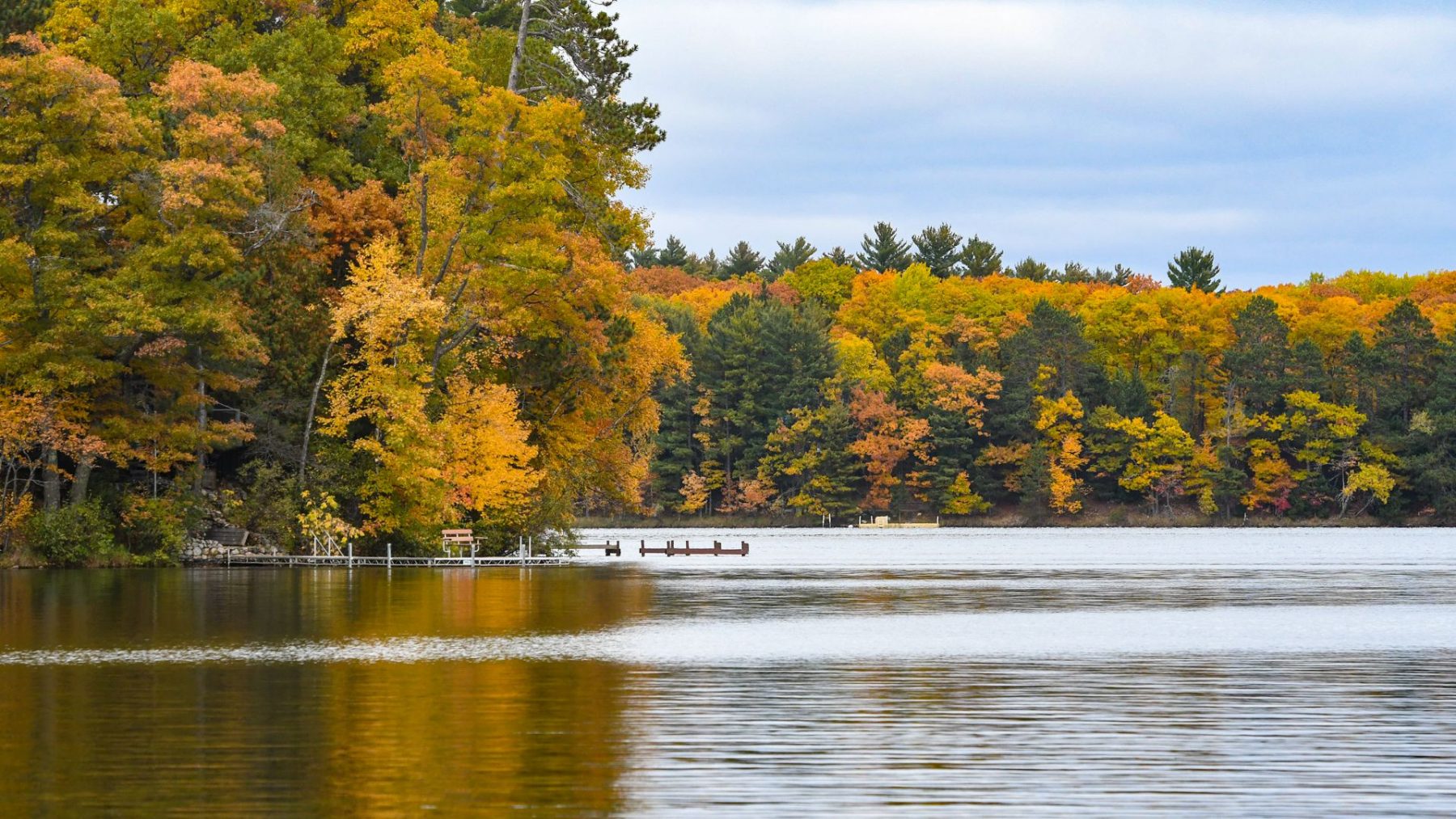 Sarah Mack is the author behind the travel blog O The Places We'll Go. Learn more about Sarah here.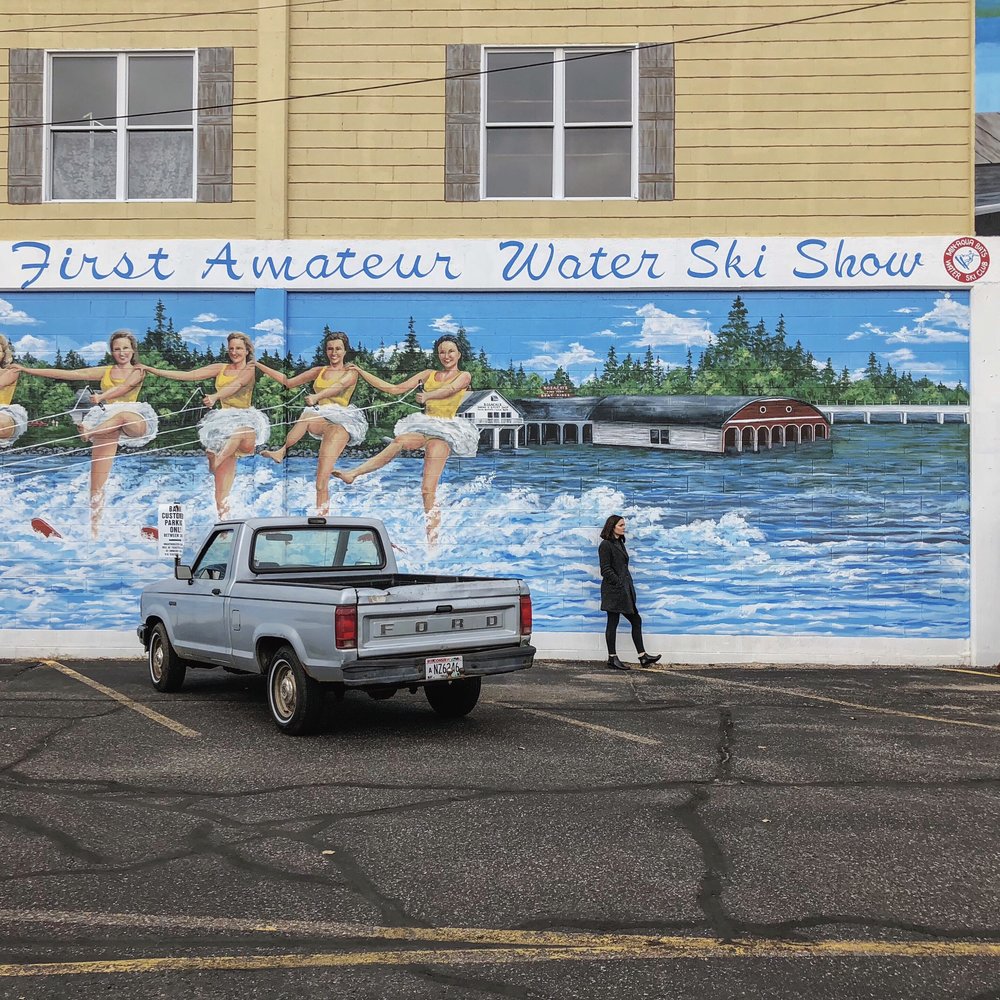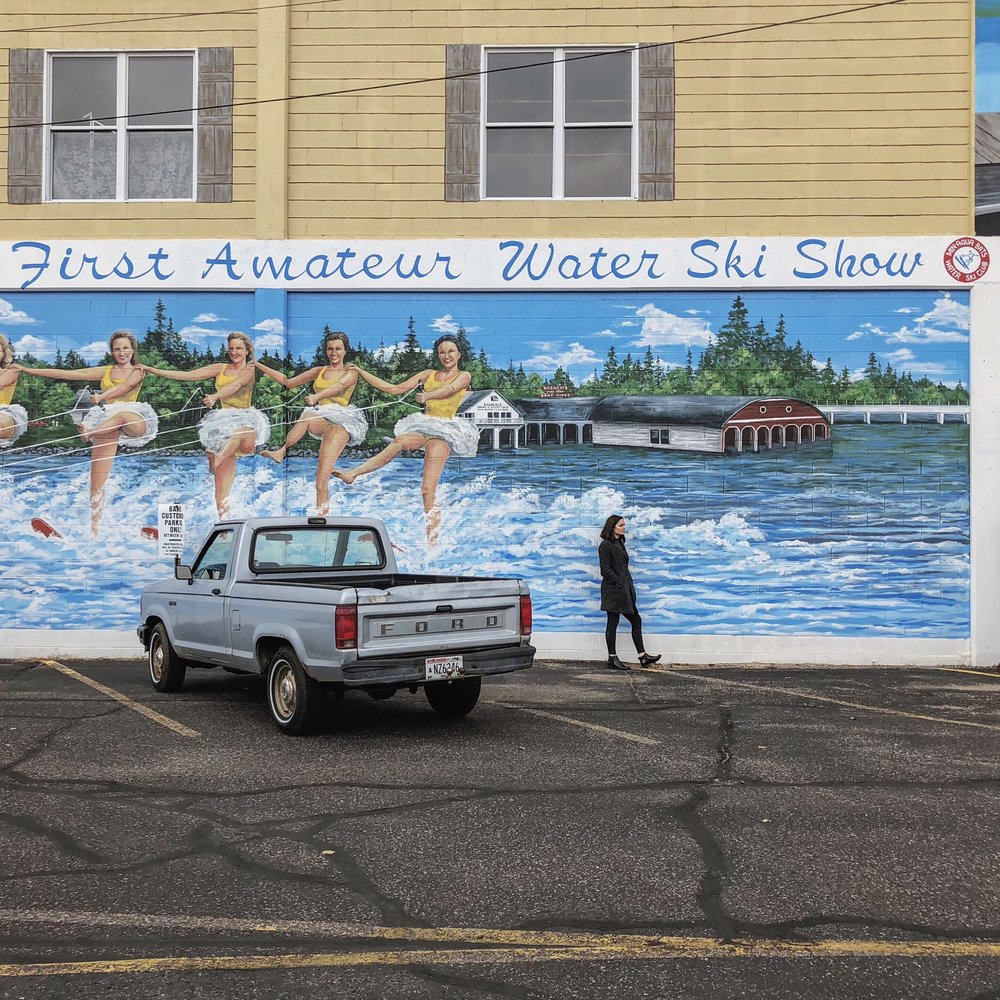 Minocqua is one of those special places that's straight out of a postcard. The quaint downtown area is full of charming antique shops, local eateries, and some of the best fudge you'll ever try.  No matter where you wander you're never more than a couple of blocks away from the shores of Lake Minocqua, and the local residents are so friendly that you'll be shocked such a place can exist.
WHERE TO STAY IN MINOCQUA
There are many great accommodation options in the Minocqua area.  My top picks are The Waters and the cutest lakefront VBRO cabin. For other great options check out the Minocqua area website.
The Waters is a resort located on the outskirts of downtown Minocqua.  The décor is north woods cabin chic. There are large fireplaces, and the entire resort has a log cabin feel.  I stayed here when I visited Minocqua and loved how spacious the rooms were and the close proximity to downtown.  The Waters is family-friendly and is a great place to stay for a family weekend.
I had the pleasure of meeting the owner of this incredible cabin, Megan, at Northern Waters Distillery.  She gave us great recommendations for things to do in Minocqua and showed us pictures of her cabin that she renovated and now rents on VBRO. The cabin is large and located right on the shores of Lake Katherine. Book Megan's cabin for a friends weekend or a romantic Northwoods getaway.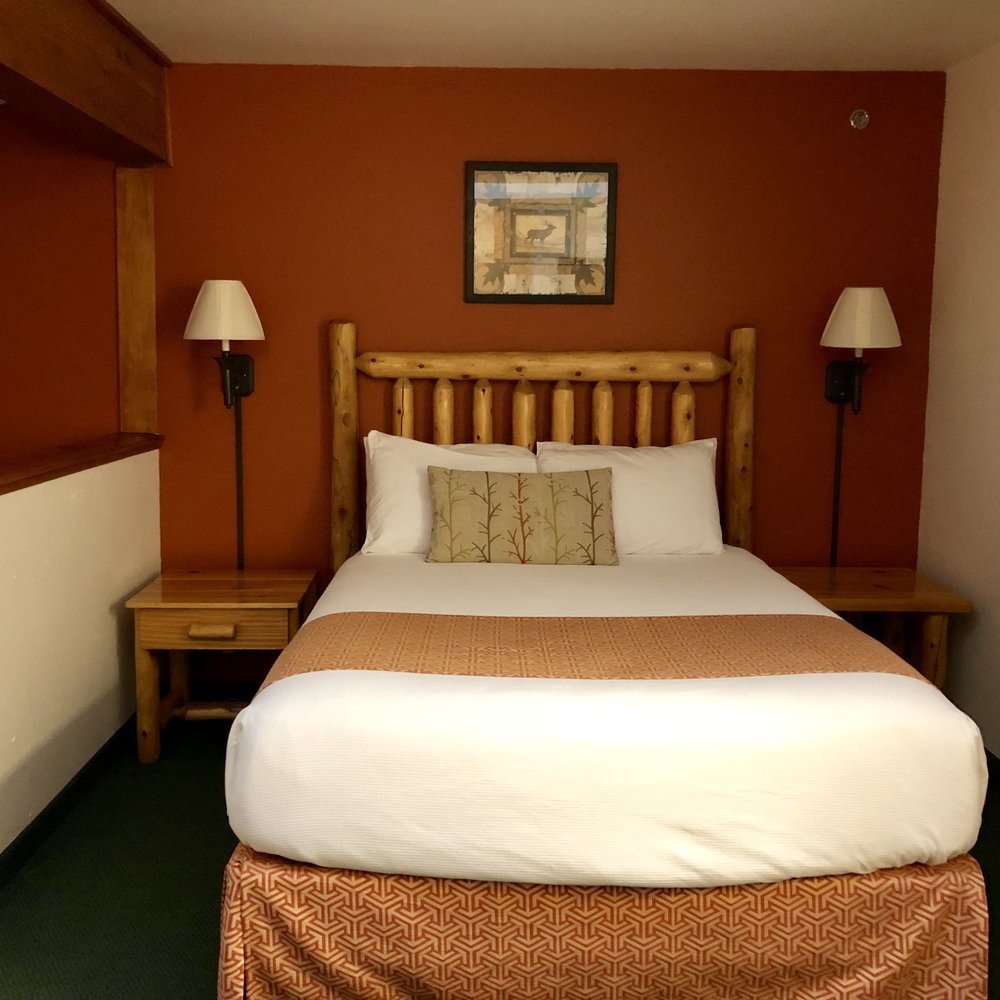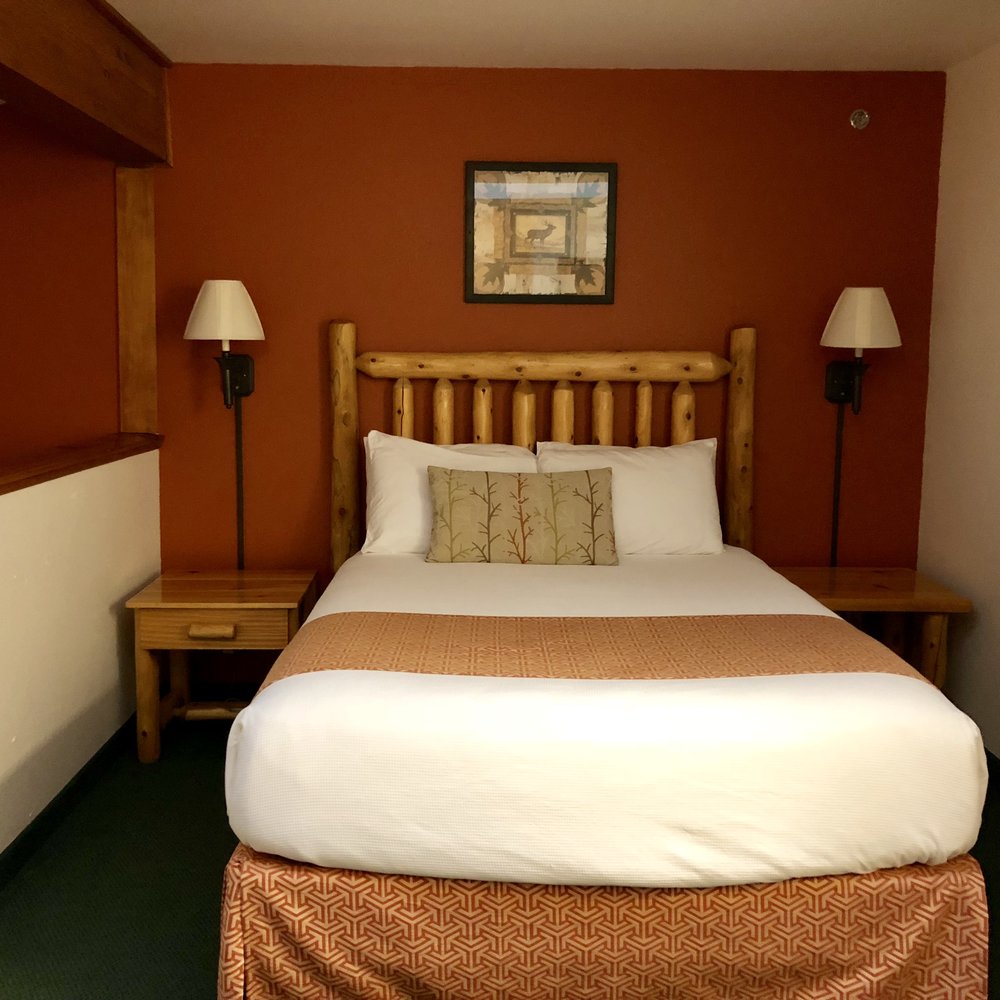 THINGS YOU MUST SEE IN MINOCQUA
Minocqua may be small, but there is no shortage of things to do.  Here are my top recs.
Gaslight Antiques and Collectables
On the hunt for a vintage treasure? Get lost in Gaslight Antiques.  Gaslight is a huge space filled with everything from fine china to stuffed bears to vintage hats & Packers gear (would you expect anything less in Wisconsin?). You can easily spend a few hours in here. We found the most incredible vintage bags and hats—my only regret was not having enough space in my suitcase to bring home more great finds.
Northern Waters is the perfect place to sample local spirits and find the base for your new signature cocktail. I personally love their coffee vodka and moonshines. One thing you will quickly discover is that in Wisconsin people take their Old Fashioneds seriously.  If there was a state cocktail it would be an Old Fashioned. I consider myself to be an Old Fashioned connoisseur, and the Old Fashioned at Northern Waters Distillery is one of the best I've ever had.  Lucky for me the team at Northern Waters Distillery was happy to share their recipe. The only catch is that you'll have to pick up their Maple Vanilla Moonshine to make it right!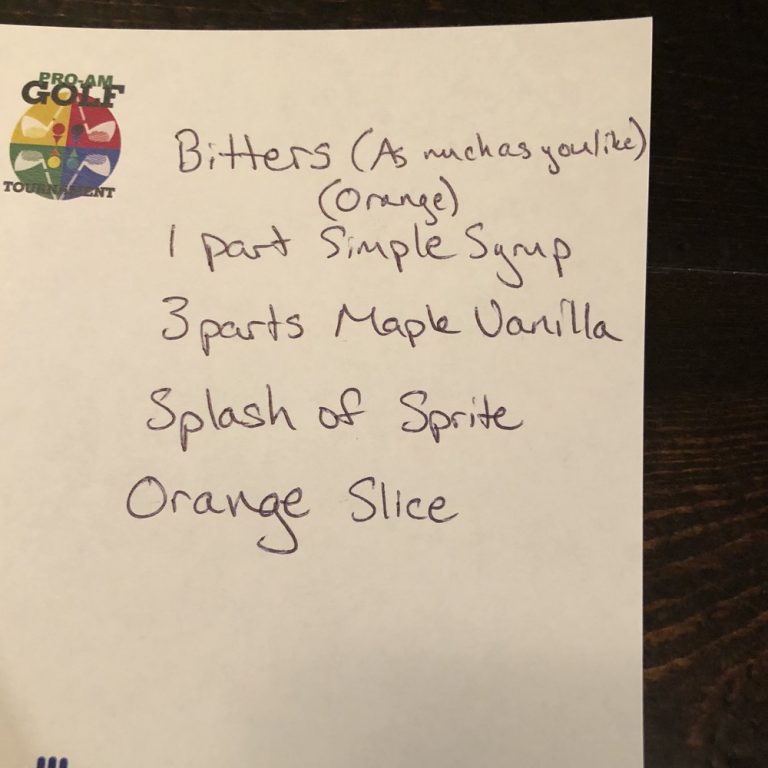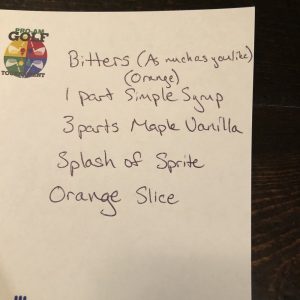 Dan's Minocqua Fudge is a candy lover's dream.  From the moment I stepped through the door, I felt as if I was transported back to the 1950's. There are bright red buckets of traditional candies everywhere—no no Hershey bars here. Homemade ice cream is available along the back wall, and there were more fudge options than I could choose from. Reader be warned—you will only be allowed to sample three fudges, so choose your samples wisely.
OUTDOOR RECREATION
My one regret in Minocqua was not taking advantage of all of the incredible hiking trails. In Minocqua, there is no shortage of lakes or scenic views. For a list of hiking options, I recommend checking out Minocqua's website.
If you're feeling adventurous, there are no shortage of ATV and snowmobile trails around Minocqua. Especially in the winter, snowmobiling is a major mode of transit. Trailer your own or rent an ATV or snowmobile locally. Before you rent, I recommend researching the local laws and taking a licensing class online.
WHERE TO EAT & DRINK IN MINOCQUA
Don't let the unpretentious appearance of Lake Placid Inn scare you off. This local breakfast favorite is so good that the owner begged me not to write about it to keep away the tourists, but here I am.  Before you go, let me set your expectations. There will likely be a wait (even if it looks slow). Be patient. Don't forget to put your name on the board, and don't be difficult.  If you're looking for an egg-white omelet and gluten-free toast, this may not be the place for you.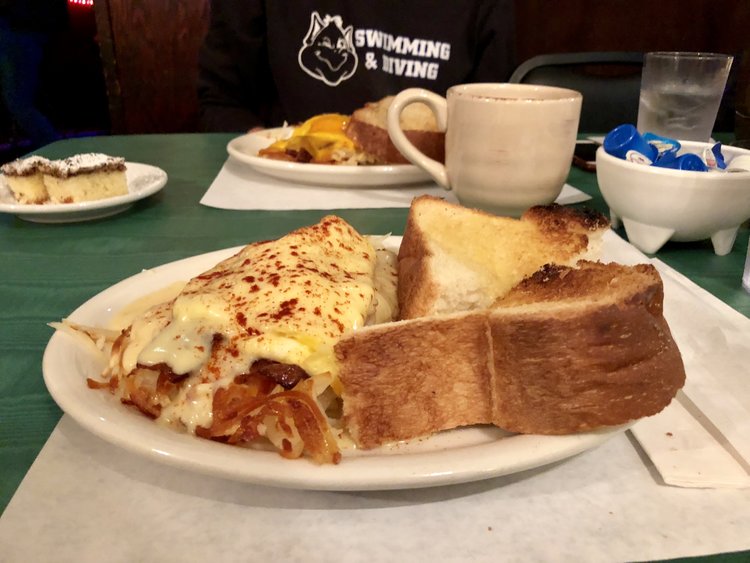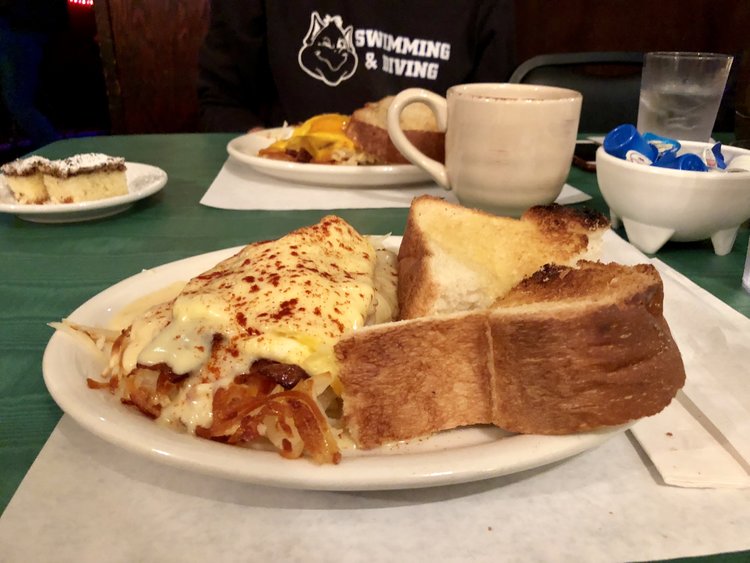 The Boathouse
For lunch with a view, stop by Boathouse (and order a Spotted Cow for me).  The Boathouse is located on the shores of Lake Minocqua at the start of the downtown area. Their fried cheese curds are excellent, and the serving sizes are generous.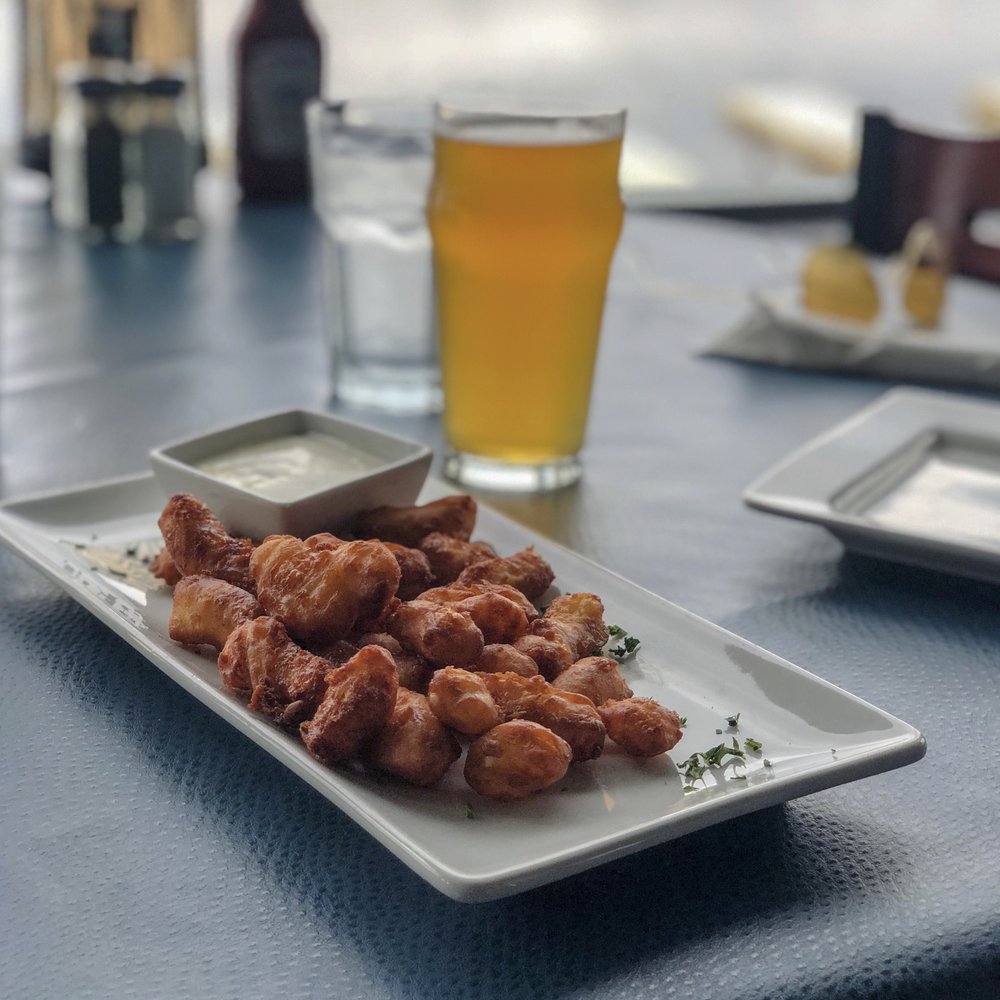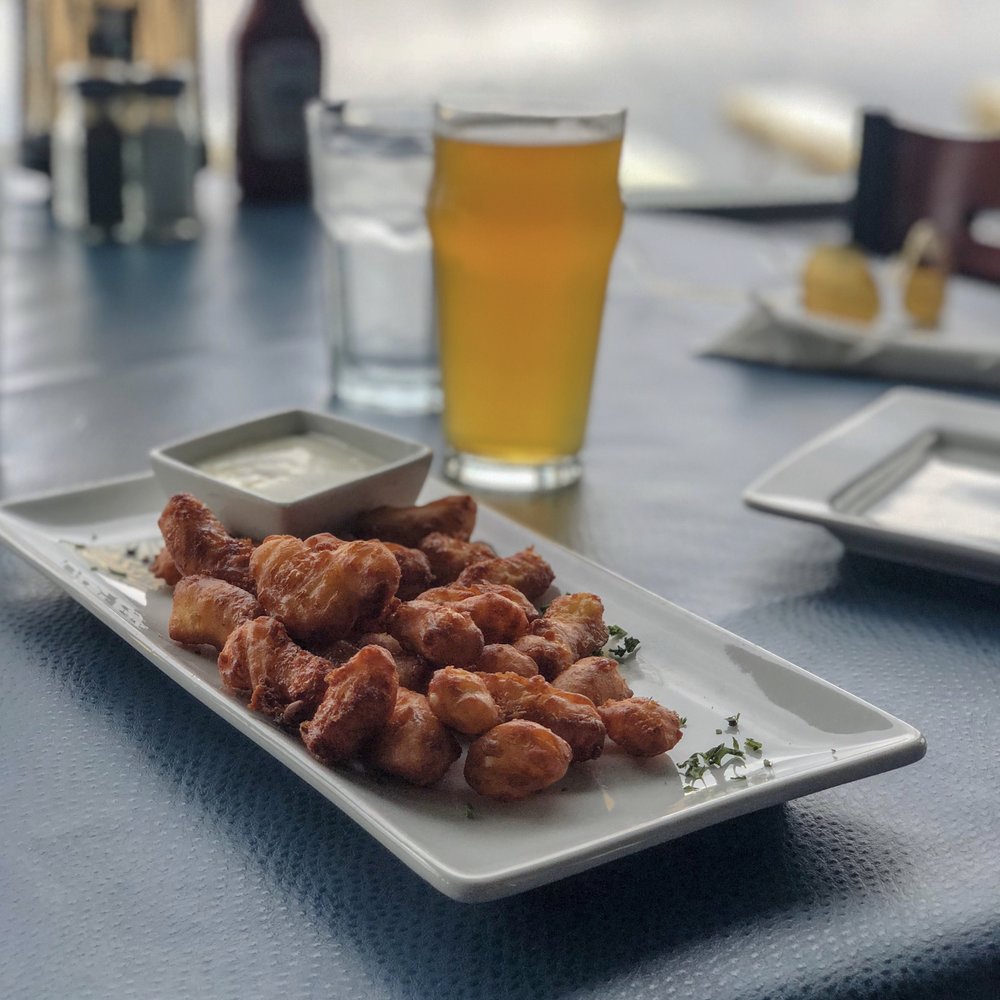 Supper clubs are a Wisconsin tradition. Now I bet you are wondering, "What in the world is a super club?" Supper Clubs are distinguished from a restaurant because in addition to serving food, there is a social aspect. Norwood Pines is known for their rustic decor, large fireplaces, Friday night fish fry, and roasted duck. For dessert, order one of Tom's ice cream drinks (another Wisconsin classic).
In my family, we take two things very seriously: whiskey and steak.  My great grandfather (Grandpa John) was a cattle farmer, and putting ketchup on your steak was considered a capital crime. Grandpa John would love Jacobi's. This super club makes their Old Fashioneds strong, and their steak melts in your mouth (no ketchup needed). Jacobi's gets packed, so make a reservation in advance.
Looking for a classic Wisconsin dive bar? Little Brown Jug is everything you're looking for and more.  Stop in here for live music, cheap drinks, and a relaxed atmosphere.
Minocqua Brewing Company is one of my favorite bars that I've been to in a while because of the lively atmosphere, down-to-earth people, and incredible live music. We heard Feed the Dog (I'm praying they will play a show in Chicago because they were amazing live).  I cannot wait to stop here again the next time I'm in Minocqua with friends.
GETTING AROUND MINOCQUA
To get around Minocqua I drove. To get to and from bars I used Discab (the only cab service in town).