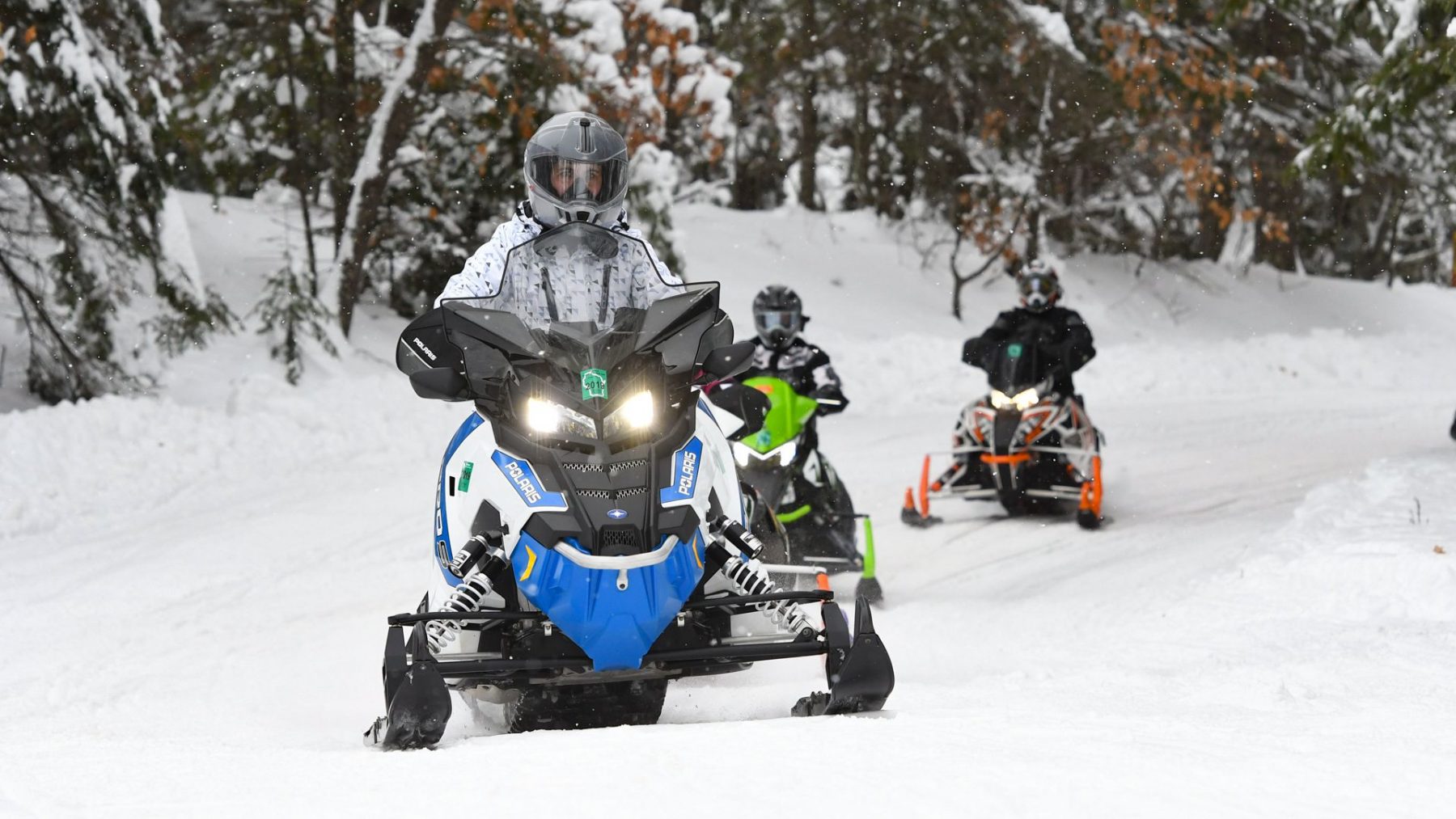 Visit these snowmobiling hot spots this winter
Make tracks this winter to a better Wisconsin getaway. Snowmobiling is one of Wisconsin's biggest winter activities for good reason—the state has more than 25,000 miles of groomed trails, and the scenery is spectacular. Plus, you don't even need to have your own sled, since plenty of rentals are available. So, where's the best place to ride? Here are three of our top picks.
Rusk County has 330 miles of expertly groomed trails that trace frozen rivers and travel through the wild forests of this scenic northwestern Wisconsin county, which is home to four rivers—the Chippewa, Flambeau, Jump and Thornapple. Rusk County receives ample amounts of snow, and local clubs work hard to keep the trails in great condition. There's one place to ride in Rusk County that's unlike anywhere in the state: The Blue Hills, which are the remnants of an ancient mountain range.
Learn more about snowmobiling in Rusk County.
Oneida County is a place for good times on the trails. Ride as much or as little as you like—there are 1,000 miles of groomed trails to explore in this part of the Northwoods, and nearly every trail will lead you to a friendly restaurant or tavern to warm up. The county's searchable dining listings will let you see restaurants that are right on the trail. You'll also find lots of cozy trailside lodging, so you can count on a comfortable, carefree snowmobile vacation.
Learn more about snowmobiling in Oneida County.
Vilas County is one of the state's premier snowmobile destinations. The snowmobile was invented here (in Sayner-Star Lake), and Eagle River is known as the Snowmobile Capital of the World®, hosting events like vintage sled races, the World Championship Snowmobile Derby and other races at the Eagle River Derby Track. Explore nearly 700 miles of trails in this Northwoods snowmobiling mecca.
Learn more about snowmobiling in Vilas County.