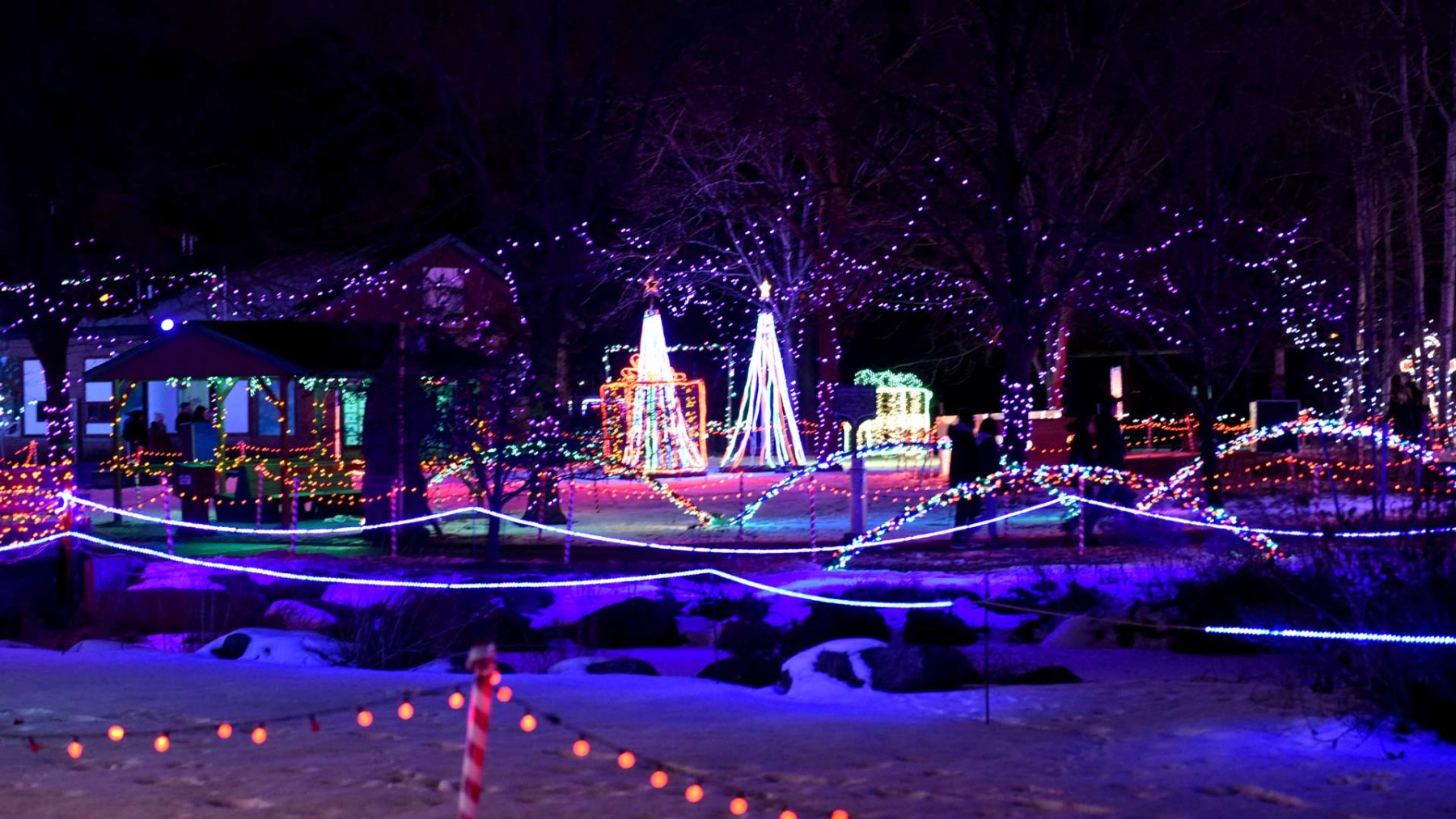 Walkin' in Rotary Winter Wonderland
All is shiny and bright once more this year in Marshfield!
Rotary Winter Wonderland celebrates 16 years at Wildwood Zoo in 2021. Each night from 5pm-9pm through New Year's Eve, you and yours can come down to the park and enjoy the sights and holiday sounds, as the zoo glows and twinkles with two million LED lights. Both walking and driving routes are available. There is no entry fee, but cash and food donations are encouraged. Beyond holiday cheer, the mission of this event it to help feed hungry families in the area. Since the start of the project in 2006, more than $300,000 has been donated to local hunger relief programs.
Main Attractions & Events
Walking and Drive thru the Light Displays
Animated Displays
Holiday Music and Horse Drawn Wagon Rides
Horse Drawn Wagon Rides
Meyer Farms is back for 2021! They will take off from the North Parking lot approximately every 15 minutes, on Saturdays, 6pm – 8pm. It is first, come first serve on the following remaining dates dates: Saturday, Dec. 18th & Friday, December 24th
The Gingerbread Jamz – Live Holiday Music
Local artists have agreed to share their time and talent with our guests this year. They will be hosted in the Gingerbread House in the center of the Zoo, from 6-8PM on the dates below.
Friday, 12/17/21 — Dale Dickerson
Saturday, 12/18/21 — Adam Bluhm
Sunday, 12/19/21 — Dale Dickerson
Santa
Santa is back this year – greeting our visitors (walking around) and handing out candy canes outdoors (weather permitting) on the weekends! Santa Visits every Thursday-Sunday (6-8pm). The good news is that he left a mailbox in his house for all to leave letters to him! We will collect all the letters until Christmas Eve and ship them off to the north pole! So bring your kids down to wave to Santa and drop off their wish lists!
Make sure to visit Marshfield this holiday season for unique gifts, delicious dining, and Rotary Winter Wonderland at Wildwood Park & Zoo!
Here's a quick preview of it all (and below)!
Be sure to enter our Winter Getaway Giveaway now through December 22nd, so you can experience all the winter fun to be had in Marshfield!