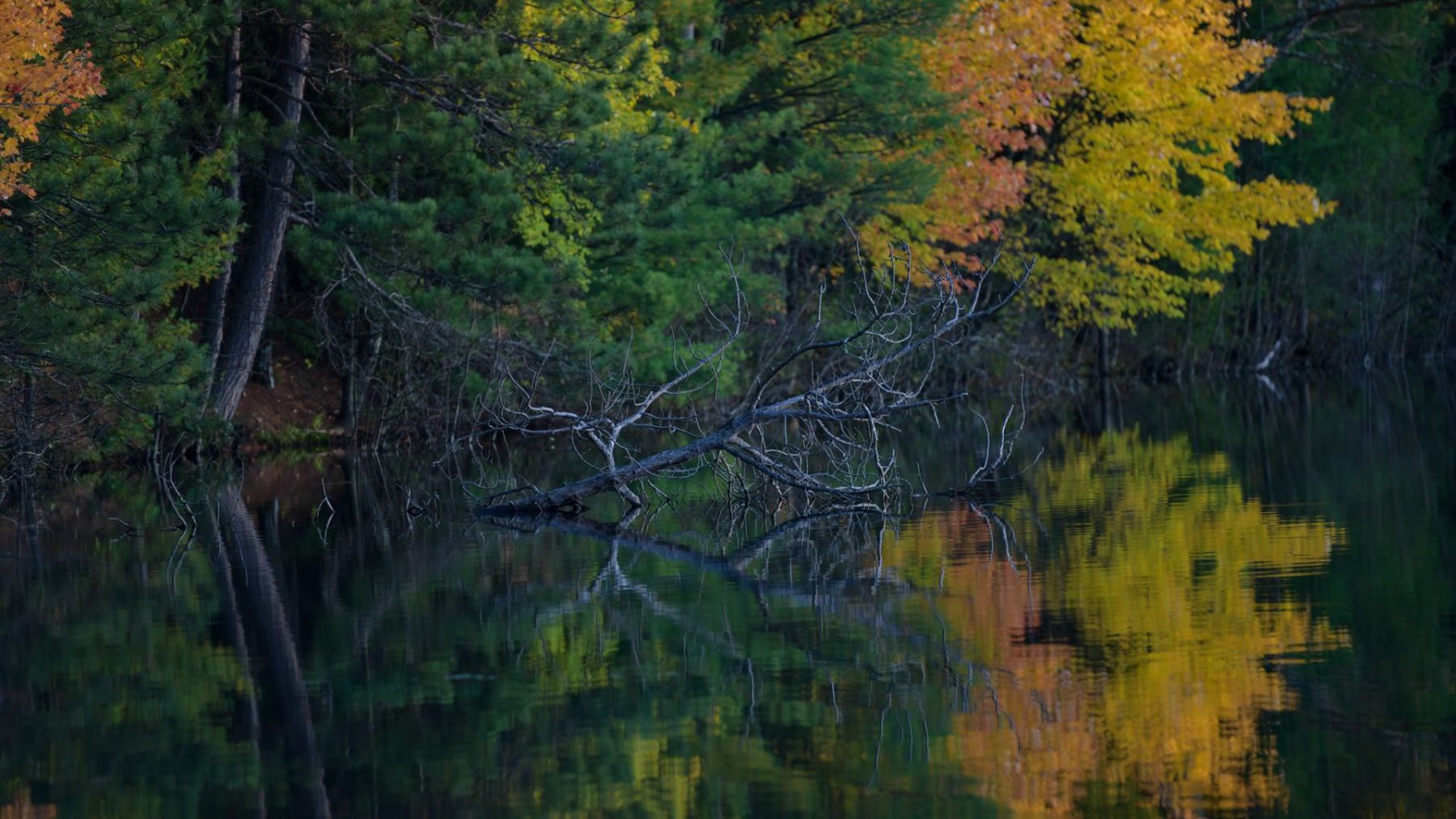 Marvel at the Northwoods' eye-popping scenery
Wisconsin is a land of towering pines, sparkling lakes and incredible wildlife, which is why it has drawn generations of nature-loving travelers. In charming vacation destinations across the state, you'll find scenic spots waiting to be discovered, including places where you can see a glorious sunrise and ancient forests that offer magical vistas.  Get your camera ready—we've scoped out some of the best scenery you shouldn't miss.
Ghost deer
If you visit Boulder Junction, you just might run into a ghost. This charming Northwoods community is home to vast forests, beautiful lakes and a unique population of white deer. Untouched by hunters, these albino deer have been photographed and admired by generations of residents and visitors. In fact, Boulder Junction has more albino deer than any place in Wisconsin. Interested in seeing one of these magical creatures yourself? Learn more about the white deer of Boulder Junction here.
Van Vliet Hemlocks
Vilas County is a wild and beautiful place, covered by vast tracts of forest and more than 1,300 lakes. Nature lovers will find a lot of special spots in Vilas County, but one of the most scenic is the Van Vliet Hemlocks. It's one of the largest old-growth hemlock hardwood forests in the region, now a rarity in Wisconsin. You'll see swamps and bogs under the shady canopy of trees that have stood watch for hundreds of years. You'll also see a lot of wildlife in this place, including loons, osprey and eagles. You might even see a moose!
The Blue Hills
In Rusk County, an ancient mountain range that's older than the Rockies towers above the landscape. It's called the Blue Hills, and it's one of Wisconsin's best-kept secrets. Throughout the rolling Blue Hills, you'll find trail systems, natural areas and campgrounds. The area is a popular place for hiking, birdwatching, backpacking, mountain biking, cross-country skiing, snowshoeing and ATVing. So why is it called the Blue Hills? The reason for the name is apparent to anyone who sees this place in the early morning—when you see the Blue Hills in the distance, they recede in various shades of blue.