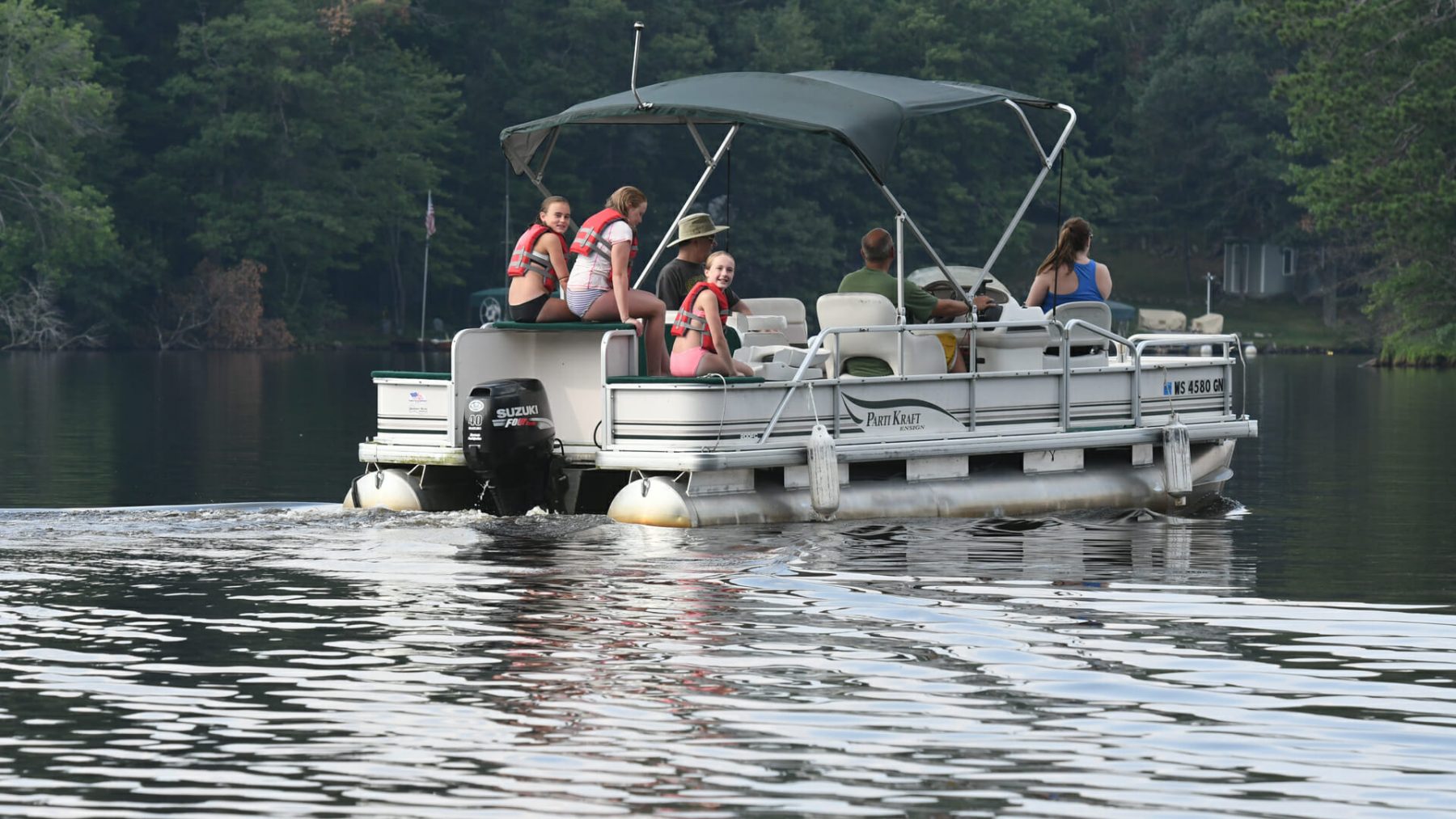 Discover the state's best boating lakes
If you're dreaming of a lazy afternoon, a cool blue lake and lots of room to roam, you'll find it in Wisconsin. Some of the best boating lakes in the Midwest are located here, including Rhinelander's Lake George (pictured). Here are a few more of the very best Dairy State lakes to explore this summer.
Lake Winnebago
This 138,000-acre lake is the largest inland lake in the state. No other body of water offers so much open water. The lake is approximately 30 miles long and 10 miles across, providing boaters with an opportunity to really open up the throttle. Conveniently located at the center of the western shore, Oshkosh is the perfect place to launch your Lake Winnebago expedition.
Eagle River Chain of Lakes
Located in Vilas County, the Eagle River Chain of Lakes is one of the most famous resort areas in the state. The chain is lined with forests and charming vacation homes. Boaters will love traveling from lake to lake and stopping at the friendly restaurants and pubs. The Eagle River Chain is known for its fishing, particularly for musky, walleye and bass.
Minocqua Chain of Lakes
Oneida County's Minocqua Chain is another well-known resort area. The lakes surrounding Minocqua are noted for their scenic beauty, with many islands and beautiful lake home (some with historic boat houses). You'll find a nice mix of watersports and natural beauty here: on these lakes, bald eagles and loons are almost as common a sight as water skiers.
Lake Onalaska
The city of Onalaska sits on the banks of a 7,700-acre pool on the Mississippi River known as Lake Onalaska. Boaters can explore the lake's many channels, sloughs and backwaters. Expect to see a variety of waterfowl, wading birds, raptors and songbirds. The surrounding bluffs and the occasional river barge make this a boating destination like no other in the state.
Lake DuBay
Minutes north of Stevens Point is a 6,800-acre impoundment of the Wisconsin River known as Lake DuBay. The lake was formed in 1942 and is today one of the region's most popular lakes. This sprawling flowage invites exploration. It's also a great place to fish, particularly for musky and smallmouth bass.