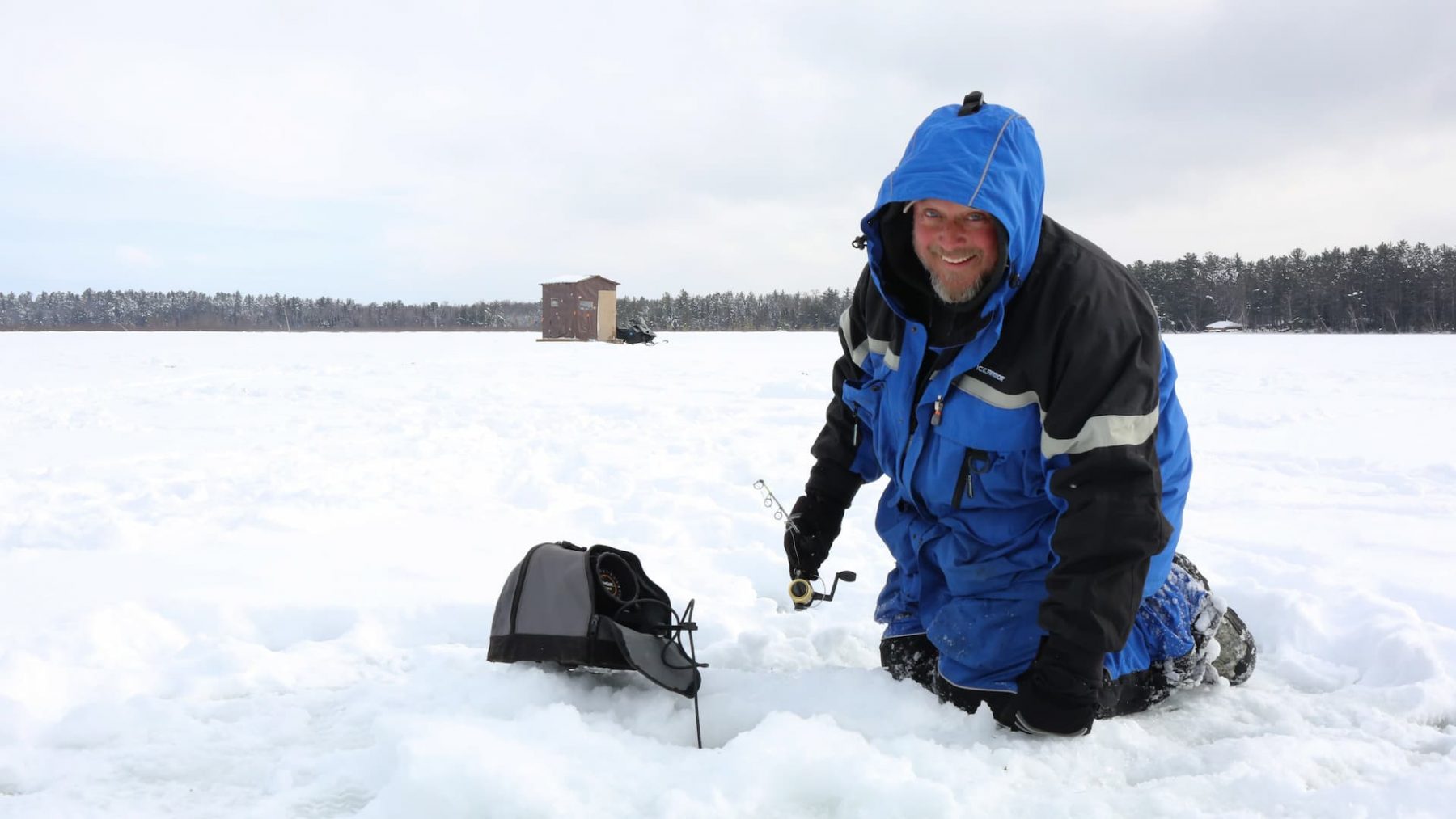 Wisconsin's best walleye waters
In the coldest months of winter, the action heats up on Wisconsin's gorgeous Northwoods lakes. Wisconsin is a premier destination for ice fishing—in fact, nearly a quarter of the fish caught each year are pulled through a hole in the ice, and there's no better fish to catch (and eat) than the ubiquitous walleye. Here are four of the best winter fishing spots for walleye.
This backcountry lake is worth the extra effort to reach. While this lake is filled with walleye, the timeless Northwoods experience will make up for even a slow day on the lake. The lake is small and hourglass-shaped, surrounded by the Northern Highland-American Legion State Forest. It's completely undeveloped, and on some days, you may even have the lake to yourself. Because the lake is undeveloped, be prepared to hike a bit to get there. You can find the lake roughly midway between Boulder Junction and Sayner.
In warmer months, Sawyer County is a place where you can pick more wild blueberries than you can eat. In winter, you'll find a bounty of a different sort on Blueberry Lake. The 292-acre lake is teeming with walleye, making this a good bet for an ice fishing adventure. The lake is near the community of New Post and on the lake's north shore, you'll find the Blueberry Lake Oasis, a friendly warm-up spot.
This massive lake just south of downtown Boulder Junction is a popular destination for fishing all year round, with healthy populations of walleye, musky, panfish, bass, and (of course) trout. There's easy access to Trout Lake at boat landings on Highway M and Lake Shore Drive.
This gem of a lake is a must-fish. It's located in northern Oneida County, about 25 minutes west of Minocqua. At 117 acres, Diamond Lake is a small lake and less popular than some of the county's bigger waters, but it's a good place so sink a hole—it's filled with walleye. A landing on the lake's north shore offers access.
Rhinelander is a convenient Northwoods ice fishing destination with plenty of comfortable lodging available and it's surrounded by walleye waters. Lake Thompson is a good bet—it's about 400 acres and holds a good quantity of walleye—plus there's lodging right on the lake so you can fish steps from where you sleep. You can also drive to a landing on the north shore, which is about 5 miles from downtown Rhinelander.