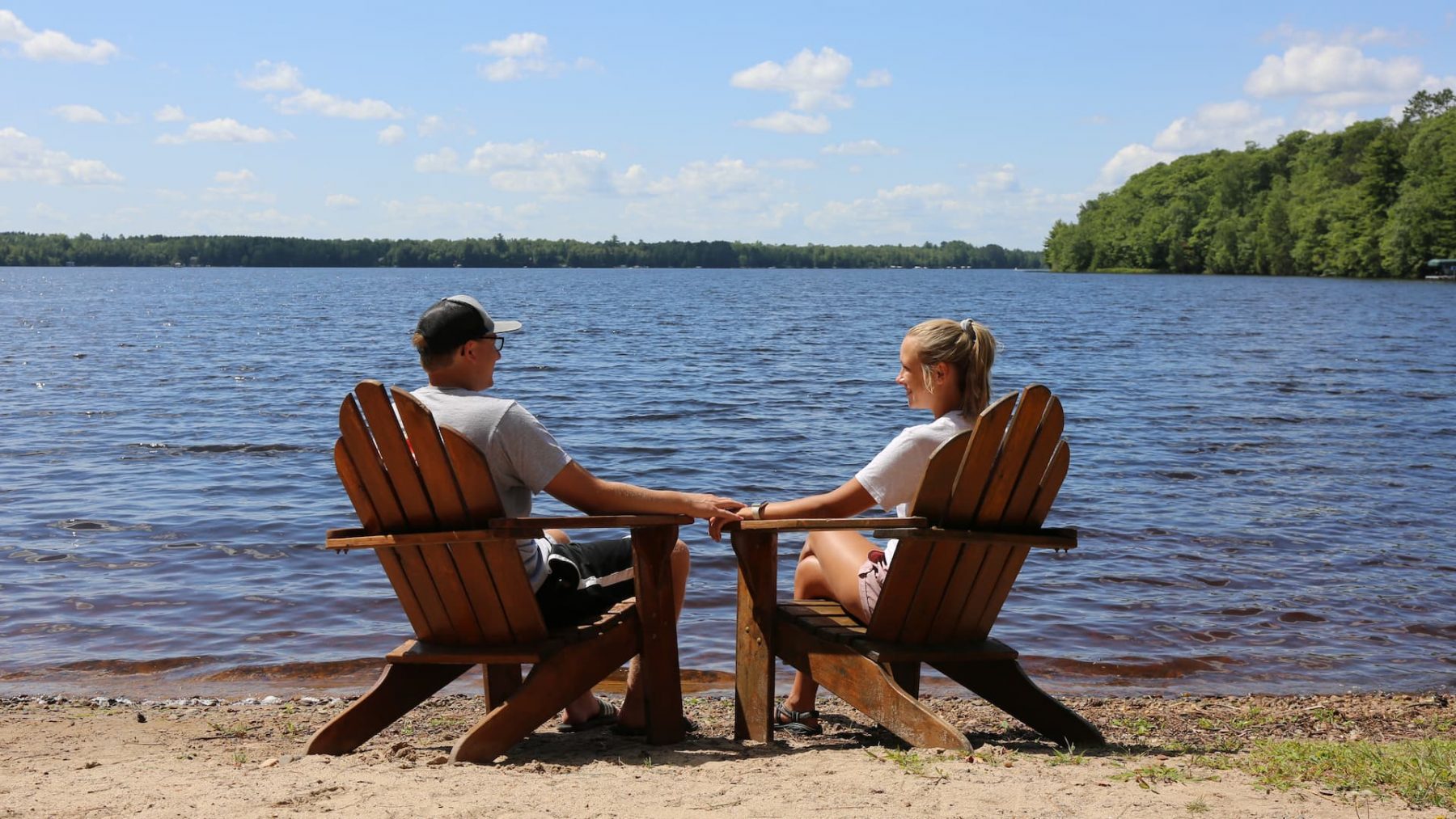 Four ways to get on the water
There's still time to get out and enjoy Wisconsin's hotspots for summer fun. These four destinations are perfect for a getaway on the water, offering outstanding scenery and recreation options.
Where to go: Vilas County
What to do: Get out on the lake
Vilas County is a classic Northwoods getaway destination for Wisconsinites and out-of-staters, but it's more than just woods—the county is home to more than 1,300 lakes, from sprawling flowages to undeveloped hidden gems. Vilas County's traveler-friendly communities offer lots of options for fun on the water, from waterfront lodges and cabins for rent to top-notch fishing (try to track down a musky!) to scenic, serene paddling routes.
Where to go: Wisconsin Dells
What to do: Make a splash at a waterpark
Summer in Wisconsin wouldn't be complete without a trip to the Waterpark Capital of the World®, right? Wisconsin Dells—about a 45-minute drive from the state capital of Madison—is home to the largest concentration of indoor and outdoor waterparks on the planet, including the largest waterpark in the United States. Other great outdoor options in the area include tours of the area's unique sandstone formations on the Wisconsin River (known as the dells) or a trip to nearby Mirror Lake State Park.
Where to go: Oneida County
What to do: Find a Northwoods beach
Spend the day relaxing by a beautiful Northwoods lake in Oneida County. Wherever you go in the county, you're sure to find water—the landscape is dotted with tree-lined lakes and winding rivers and streams. If you're looking for family fun in the sun, you can find popular beaches in Minocqua (Torpy Park), Rhinelander (Hodag Park and Buck Lake) and Tomahawk (SARA Park). See more swimming options here.
Where to go: Rusk County
What to do: Explore four wild rivers
Rusk County in northwestern Wisconsin is a wonderful getaway destination for canoers and kayakers, as it's home to four wild rivers—the Flambeau, the Chippewa, the Jump, and the Thornapple. The waterways are popular destinations for fishing and paddling, with each offering their own unique experiences. When you're on the road, be sure to explore the outstanding views of Rustic Road 144 northwest of Ladysmith.