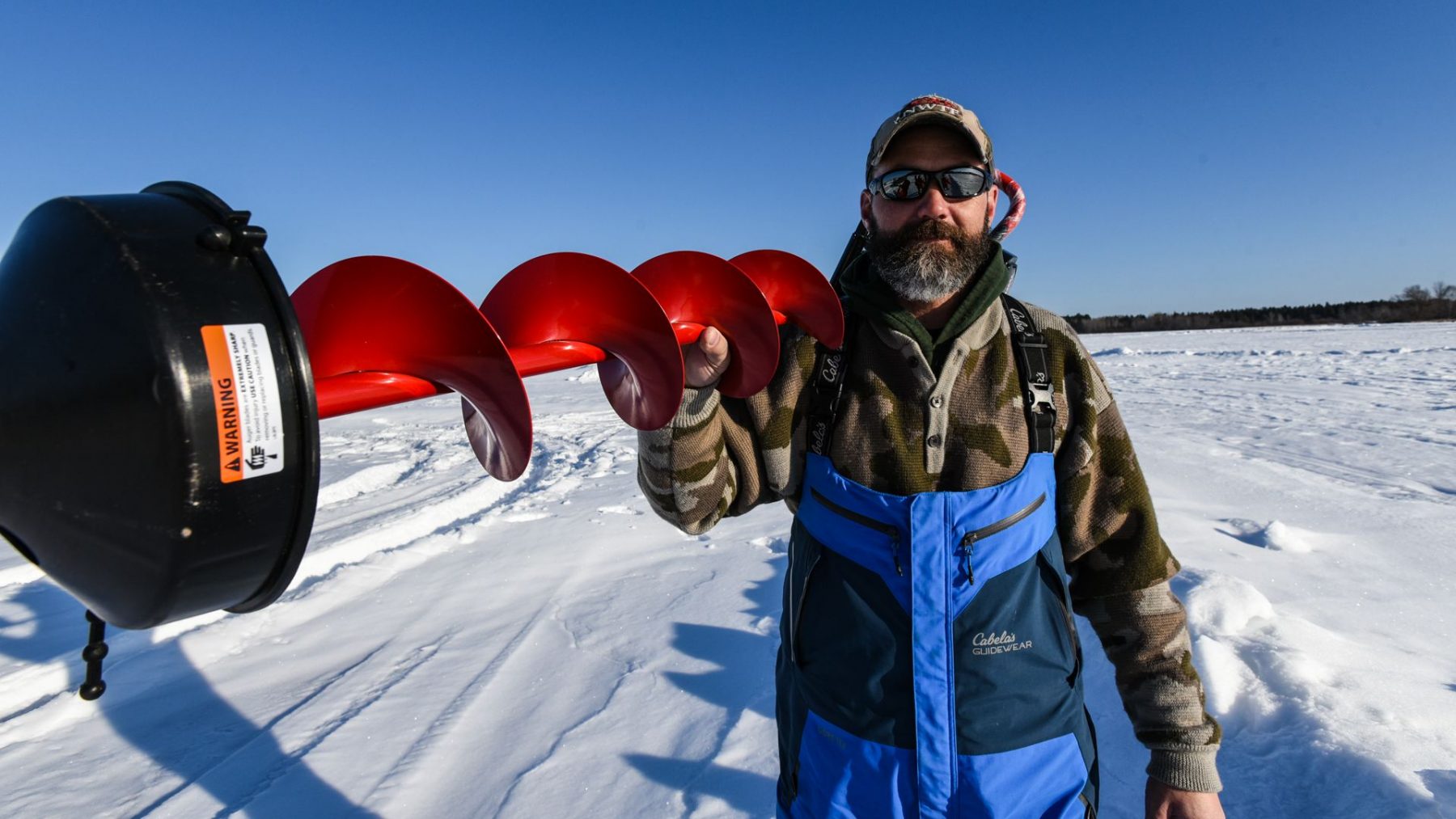 Drop a line in these top-notch ice fishing lakes
Nearly a quarter of the fish caught each year in Wisconsin come through the ice. And no wonder—ice fishing allows anglers to access any part of a lake they choose and gives them an ability to pinpoint the fish in a way that's nearly impossible in a boat.
Wisconsin is home to thousands of lakes, and nearly all freeze solid each winter. Here are some of the best ice fishing lakes in Wisconsin.
Black Oak Lake: The clearest lake in Wisconsin
Land O' Lakes in Vilas County is surrounded by hundreds of glacial lakes and wild rivers that are home to trophy musky and walleye, smallmouth and largemouth bass, lake and stream trout, northern pike and panfish. In the winter, you'll see familiar shanties dot the lakes as devoted ice fishermen brave the elements for their next big catch.
Black Oak Lake is a 564-acre that's impossibly clear—tests have shown visibility regularly exceeding 30 feet. There's access via a boat landing on County Highway B, which is one of the state's more scenic stretches of road. The lake is teeming with panfish, bass and northern pike. Learn more about fishing in Vilas County.
Dairyland Reservoir: Got fish?
One of the best ice fishing lakes is technically part of a river—the 1,870-acre Dairyland Reservoir on the Flambeau River. See directions and a map here. Rusk County in beautiful northwestern Wisconsin is a land of rivers—the Flambeau, Chippewa, Thornapple and Jump. The Flambeau is especially prized by ice fishermen; these are productive waters that offer a lot of options. The Dairyland Reservoir is filled with panfish, bass, pike and walleye. Learn more about fishing in Rusk County.
Boom Lake: Try your luck in Hodag Country
Rhinelander has some great ice fishing lakes. Hodag Country is known as the Ice Fishing Capital of the World for good reason–we have iconic fishing lakes, we're home to popular, long-running tournaments and you'll find great lodging and amenities to make an ice fishing getaway comfortable and affordable. In the heart of Rhinelander, you'll find Boom Lake, a flowage on the Wisconsin River that offers reliably productive fishing.