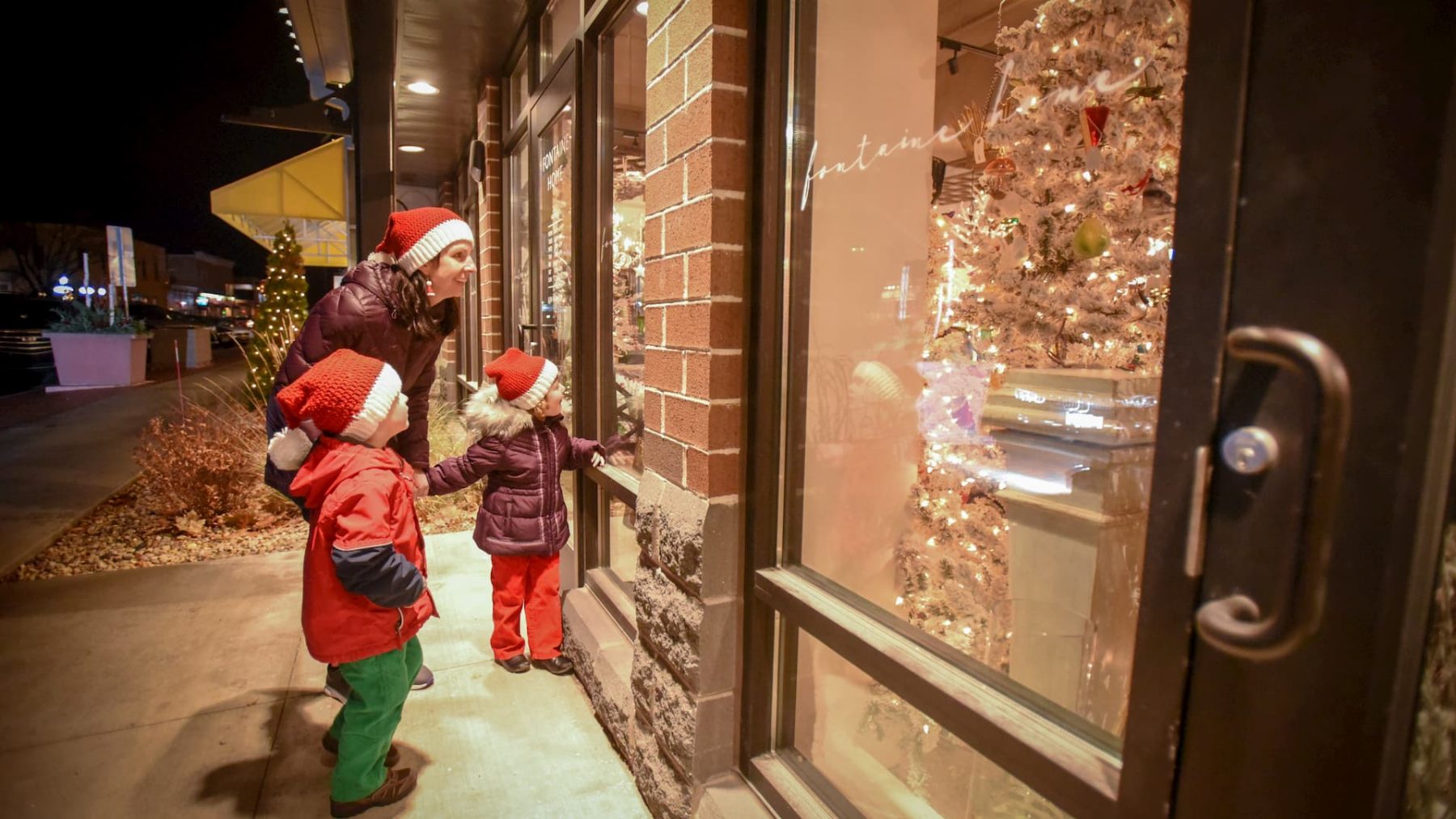 'Tis the season in Wisconsin
It's the perfect time to celebrate everything merry and bright. While the holidays might look a little different this year, there's still magic to be discovered and so many ways to safely enjoy the season. Take in a holiday light display that helps a great cause, savor a rare celestial scene or uncover some special finds in one of Wisconsin's small businesses. 'Tis the season—here's a quick guide to finding the best holiday cheer in Wisconsin.
Must-see holiday lights: West Bend
Every year, West Bend's Regner Park is transformed into a magical wonderland of colored lights. The Rotary Clubs of Washington County hosts Enchantment in the Park, an event (happening now through December 24, 2020) that fills the park with impressive light displays.
The event raises money for area charities, so there's a suggested donation to attend: a bag of non-perishable food items or $10 cash per car. To date, the event has collected over $150,000 for area nonprofit groups, Rotary Clubs and food pantries. Be prepared to be amazed and contribute to a great cause!
Jaw-dropping winter scenery: Vilas County
Discover a natural holiday winter wonderland in this Northwoods destination. Vilas County is home to more than 1,300 lakes and vast unspoiled forests and it's in the Lake Superior Snowbelt, so it gets tons of beautiful white snow every winter. This is the place to see towering pines frosted with snow, picturesque cabins draped in pine and the beauty of the sun setting over a frozen glacial lake.
The beauty doesn't stop at sunset, though—this year, a special celestial show is happening above Vilas County. For the first time in nearly 800 years, Jupiter and Saturn will align in the winter solstice sky to become what is known as the "Christmas Star" on Dec. 21. The show will be particularly dramatic in places like Vilas County, where the sky is clear and free of big-city light pollution.
Timeless winter shopping: Middleton
When it comes to festive winter shopping, Middleton is hard to beat. Whether you're looking to fill some last-minute needs on your holiday shopping list, are searching for something to brighten up your home or need some cozy winter apparel, you'll find it in Middleton. The city is home to a lively and historic downtown shopping district as well as Greenway Station, a stylish retail complex. Throughout the city you'll find more than 60 vibrant shops. Learn more about shopping in Middleton here.
If conditions permit, hike into a magical ice cave this winter. This natural wonder appears at the Apostle Island National Lakeshore, drawing visitors when winter conditions are right for the caves to be visited. Stay on top of the latest conditions at the Apostle Islands here. The winter caves are as spectacular as they are fleeting—bundle up and don't forget your camera.