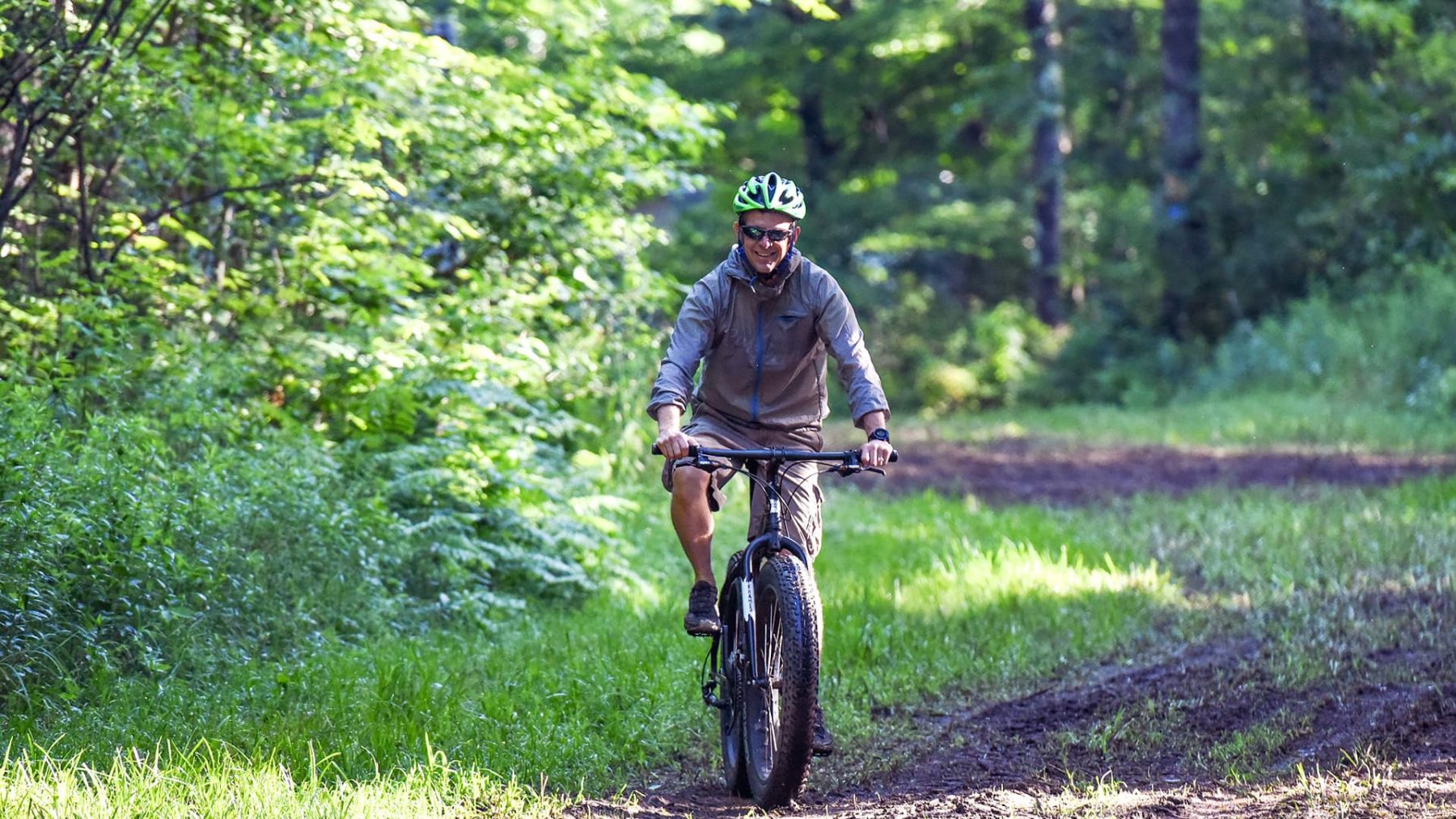 Want to avoid the crowds? Ride these little-known trails
Wisconsin has some lesser-known rides that offer big rewards. Here are a few gorgeous trails that offer beautiful scenery, a chance to pedal away from big-city crowds and an unforgettable experience.
Long before people mountain biked in Rusk County, the Woodland Sioux called this place "Paja Toyela"—the Blue Hills. This landscape is what's left of a mountain range that's older than the Rockies. The Blue Hills have been worn down by erosion over the eons but still rise up about 600 feet above the surrounding forest.
In terms of outdoor recreation and wildlife viewing, the Blue Hills are one of Wisconsin's best-kept secrets. Silent-sports enthusiasts can explore this dramatic northwest Wisconsin landscape on the Blue Hills Trail System, a series of non-motorized trails that are maintained by the non-profit Blue Hills Trail Association.
Bikers can find this 6,500-acre wild oasis just north of the Marshfield city limits in central Wisconsin. McMillan Marsh Wildlife Area is located near the headwaters of the Little Eau Pleine River, and riders will find a diverse landscape of wetlands, woodlands and grasslands. A seasonal 5.5-mile bicycle trail (a combination of crushed limestone and gravel) is open from May 1 to August 31. The trail begins at the end of Meadow Avenue.
Head to Manitowoc to find this 6-mile paved recreational trail that follows the western shore of Lake Michigan and offers the longest continuous scenic view of the lake in the state of Wisconsin. Pick up the trail at the 8th Street Bridge in historic downtown Manitowoc, and you'll pass scenic overlooks, rocky coves, wide beaches, flower gardens, sculptures and much more.
This skiing area near Minocqua is a great place for some beginner-level rides—the surface is a combination of grass and packed dirt. Take the red trail south to follow the circle around McNaughton Lake. Other interconnected loops will take riders past Helen Lake and Hawk Lake.
For a true wilderness ride that doesn't require a big investment in time, the Lumberjack is hard to beat. The trailhead is just outside the town of Boulder Junction in Vilas County, and riders will find 12 miles of trails running through tall pine forests and expansive wetlands. Keep your eyes to the skies: Bald eagles are often seen soaring over the Manitowish River and White Sand Creek.
In the lush forests of Oneida County in the Northwoods of Wisconsin, this multi-use trail offers a tranquil escape. The trail has loops of four and seven miles and some rolling hills that offer a bit of a challenge. The trail is located in southeast Oneida County, just off County Highway G.