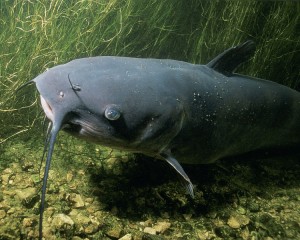 Summertime is prime time for catching catfish in Wisconsin. Several river systems in Wisconsin offer good fishing for cats. But there are two catfish destinations that are truly in a class all their own.
The Winnebago System, which includes 138,000-acre Lake Winnebago as well as the Fox and Wolf rivers, is Wisconsin's biggest and best fishery. The two rivers in the system, particularly the Wolf, harbor a huge population of catfish. Anglers can catch both channel cats and flatheads in these rivers.
Anglers should fish for channel cats during the day, when this species is most active. Channel cats are primarily scavengers, so baits include everything from nightcrawlers to pungent stink baits.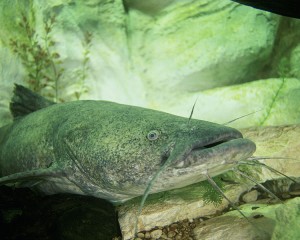 Flatheads, conversely, bite at night and prefer live baits. Flatheads are stealthy hunters and ambush their unwary victims, sucking them into their enormous jaws. Anglers pursuing flatheads should bait their hooks with large minnows and other baitfish, as well as small sunfish.
Numerous boat launches, along with great lodging, shopping and dining, make Oshkosh the ideal place to launch your catfish expedition. If the catfish aren't biting—a rare occurrence—try your hand at the Winnebago System's walleye or white bass.
The mother of all catfishing destinations is the Mississippi River. Onalaska, located on the banks of the mighty river, is the best jumping-off-point for your catfish quest. The community is home to the largest shopping district in a nine-county region and home to a number of good hotels. Most importantly, you'll find several excellent boat launches providing access to Lake Onalaska, an enormous 7,700-acre pool on the Mississippi River.
Mississippi River catfish get big. The largest flatheads caught in Wisconsin each year come from the Mississippi River. And the channel cats are nothing to sneeze at.
When fishing the Mississippi River, look for deep holes and structure where catfish can get out of the current. Also, be ready to move if fish aren't biting. The Mississippi River is huge, and it takes some hunting to find where the fish are hiding.
One of the best things about fishing Lake Onalaska is the scenery. Bluffs can be seen on both sides of the river. Bald eagles make regular appearances overhead. The lotuses, lilies and other waterside plants add to the beauty. Don't miss this fantastic fishing experience.