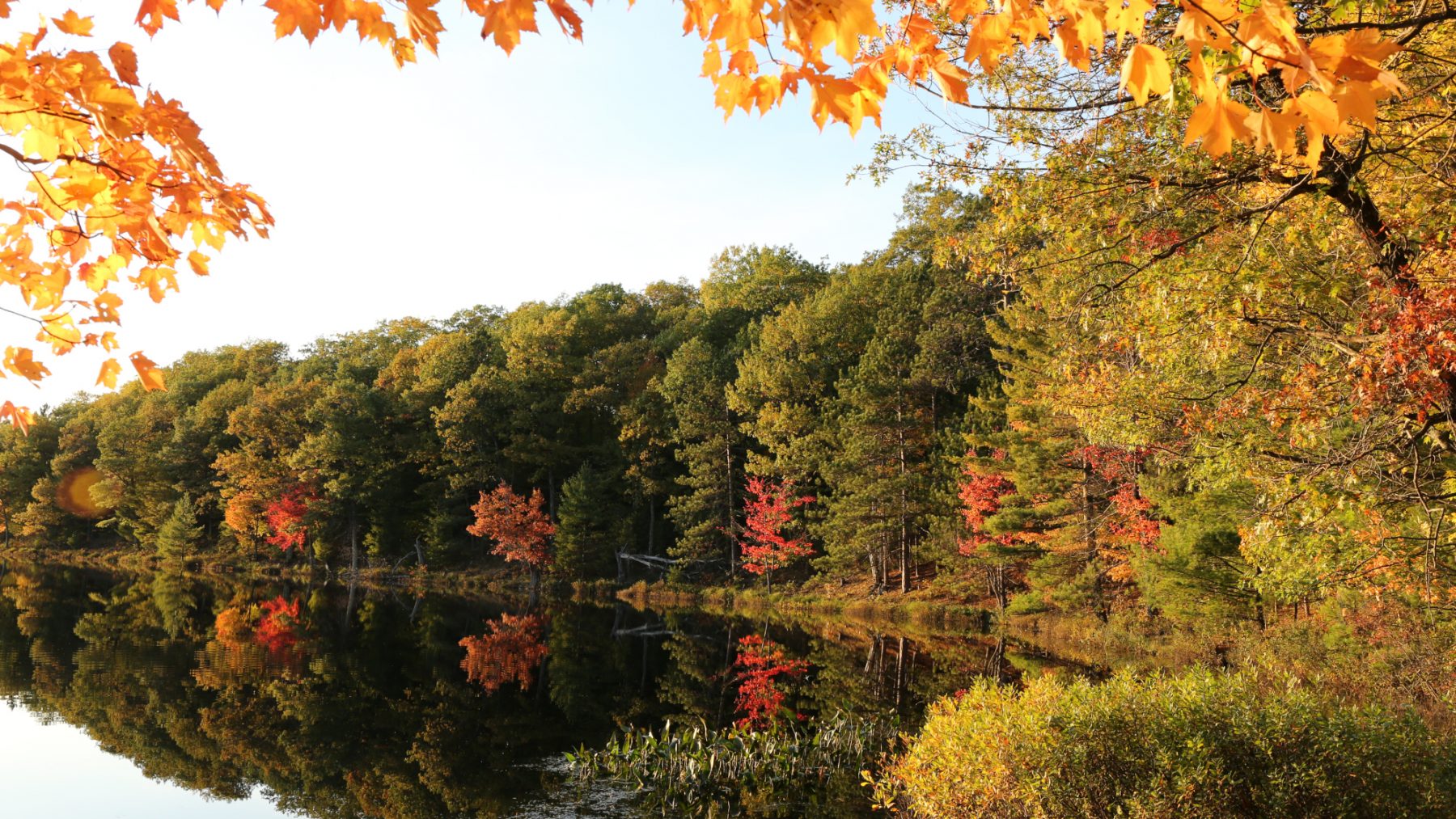 Wisconsin fall color report: a great season finale
Updated: October 28, 2020
The Wisconsin fall color season delivered in a big way this year—conditions came together to produce outstanding colors across the state. The peak season has largely passed—northern counties have already had some substantial snowfalls—bit there's still fall beauty to be discovered.
Keep this page bookmarked for the latest outdoor articles and information. Want to see what's going on for yourself? Check out these Wisconsin webcams.
Note: Please check with individual businesses like restaurants and lodging properties for information on any changes in hours or services due to COVID-19..
Northwest
100% peak
Expected peak: 1st-2nd week of October
The seasons are changing in the Northwoods, with frosty temperatures and snow already arriving. Is it a sign of a good winter season? We hope so, but in the meantime, enjoy the transition to winter. Put your boots on – many trails Destinations like Rice Lake, Cornell and the Blue Hills are still places to enjoy late fall fishing, ATVing and hiking.
Don't miss these gorgeous spots:
Northeast
100% peak
Expected peak: First two weeks of October
With recent snow, people are already dreaming of cross-country skiing and snowmobiling in the Northwoods. There's still time to get out for a late fall hike—you might need the winter boots and a warm coat.
Here are some places good for a cool weather hike.
Southeast
100% peak
Expected peak: 3rd week of October
While southern Wisconsin has hit its peak for fall colors, parks and trails are still flashing some fall beauty. Take the season's beauty when you can, the season is transitioning quickly.
Don't miss these fall outdoor destinations:
Southwest
100% peak
Expected peak: 3rd week of October
Head to southwest Wisconsin for some last bits of fall foliage. Take a drive along the Mississippi, check out the state Capitol or go hiking in a historic mining town.
Don't miss these outdoor spots: