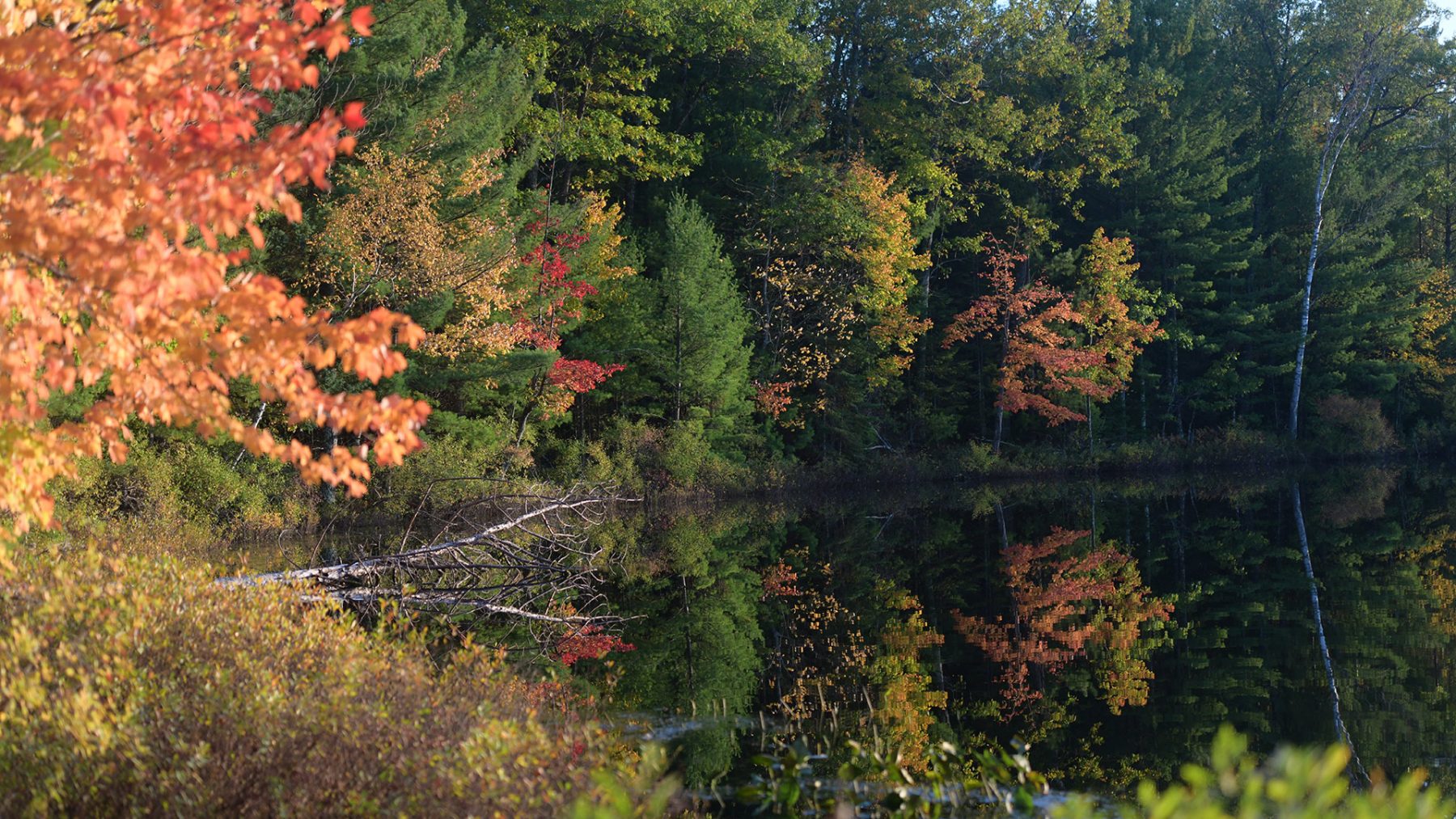 Four destinations with incredible fall colors
The leaves are about to turn in some of Wisconsin's most scenic destinations, so now's the perfect time to plan a road trip. Here are some natural areas where you'll find some of the best fall colors in the state.
Pheasant Branch Conservancy
In Middleton, this wild protected area offers expansive views of fall foliage and golden prairies. Pheasant Branch Conservancy is a 550-acre protected natural area that's home to an open-water marsh, natural springs, prairies, meadows, lowland forest and wooded hills. The conservancy's wetlands and springs—as well as Pheasant Branch Creek—provide fresh water for Lake Mendota. Climb Frederick's Hill for panoramic views of the surrounding countryside and you'll even get a glimpse of the state Capitol in the distance.
Northern Highland-American Legion State Forest
In northern Wisconsin, the sprawling Northern Highland-American Legion State Forest is a must-visit for fans of fall color. The forest covers 236,000 acres (or 351 square miles), and there's a lot to discover. It's home to 930 lakes, 250 miles of rivers and creeks and 18 miles of hiking trails. There are also 1,000 miles of woodland roads that will take drivers through a kaleidoscope of fall foliage. A good place to start exploring the wonder of the forest is Boulder Junction, a community that's located near some of the forest's most scenic stretches.
McMillan Marsh Wildlife Area
Near the headwaters of the Little Eau Pleine River, McMillan Marsh Wildlife Area is a diverse landscape of wetlands, woodlands and grasslands. The area is located just north of Marshfield in central Wisconsin and covers approximately 6,500 acres. A short and easy hike will take you past colorful trees to expansive vistas of the marsh.
Oneida County Forest
Another area of the Northwoods with gorgeous fall color is the Oneida County Forest. This expansive tract of public land in Wisconsin's Northwoods covers more than 80,000 acres. It's divided into three large blocks, each with a slightly different character. The forest is laced with trails and hikers will step into scenes ablaze in color – the forests are a mix of hardwoods, aspen, oak, balsam fir and spruce trees. The forest also has areas for ATV use, picnic areas and wetlands that are popular with birdwatchers. Learn more about the forest here.