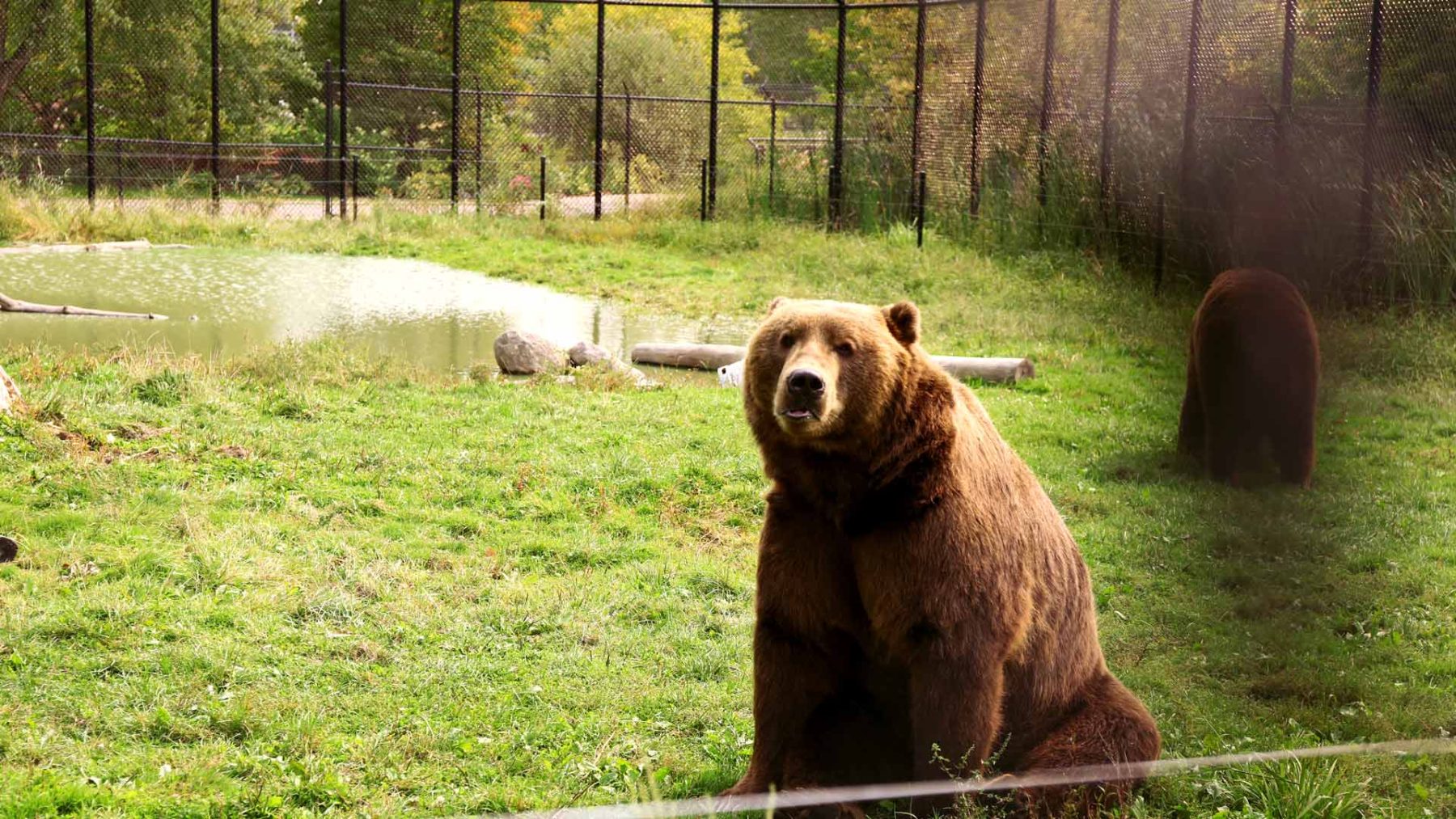 Four fun family-friendly activities to do this summer
Animals await at Wildwood Park & Zoo
Did you know that you can see Kodiak bears, cougars, bison, wolves, and other wild animals in central Wisconsin? Wildwood Park & Zoo was established in 1937 and has been wowing visitors ever since—stroll through the park to get up close and personal with the animals or enjoy the view from your car on the large animal drive. Be sure to stop in the Welcome Center, where you can see turtles, snakes, and lizards, as well as learning about the water cycle.
Every week through mid-August, the zoo hosts its free Wild Wednesday program, sponsored by the city's Parks & Recreation Department and the Marshfield Zoological Society, where visitors can learn about everything from birds of prey to fossils.
Music and more at Wenzel Family Plaza
Located at Second and Chestnut Streets in downtown Marshfield, Wenzel Family Plaza has a splash pad that's perfect for those hot summer days and hosts several fun events throughout the year. Don't miss the Hub City Concert Series, where talented musicians hit the stage at Wenzel Family Plaza for good music and fun times on Friday nights in June, July and August.
See clever creations at Jurustic Park
Jurustic Park is one of Marshfield's see-it-to-believe-it attractions. This sculpture park located 5 miles north of Marshfield is the brainchild of artist Clyde Wynia, who creates creatures of all sizes—everything from dragons to dogs to dragonflies—from scraps of discarded metal. Take a free tour and marvel at these larger-than-life creations.
Clyde's creatures aren't just found at Jurustic Park anymore, either—the recently established Downtown Jurustic Trail takes visitors on a tour of downtown to find seven other unique creations.
Join the fun at community events
In addition to the events mentioned above, there are lots of other fun family events coming to Marshfield this summer, including Wisconsin Farm Technology Days (July 12-14), Hub City Days (July 29-30), and the Central Wisconsin State Fair (August 23-28).
See more Marshfield events here.
Looking for a family-friendly place to stay in Marshfield? The city's welcoming hotels & motels are fit for getaways of all kinds, boasting amenities like indoor and outdoor swimming pools, RV parking, and more.