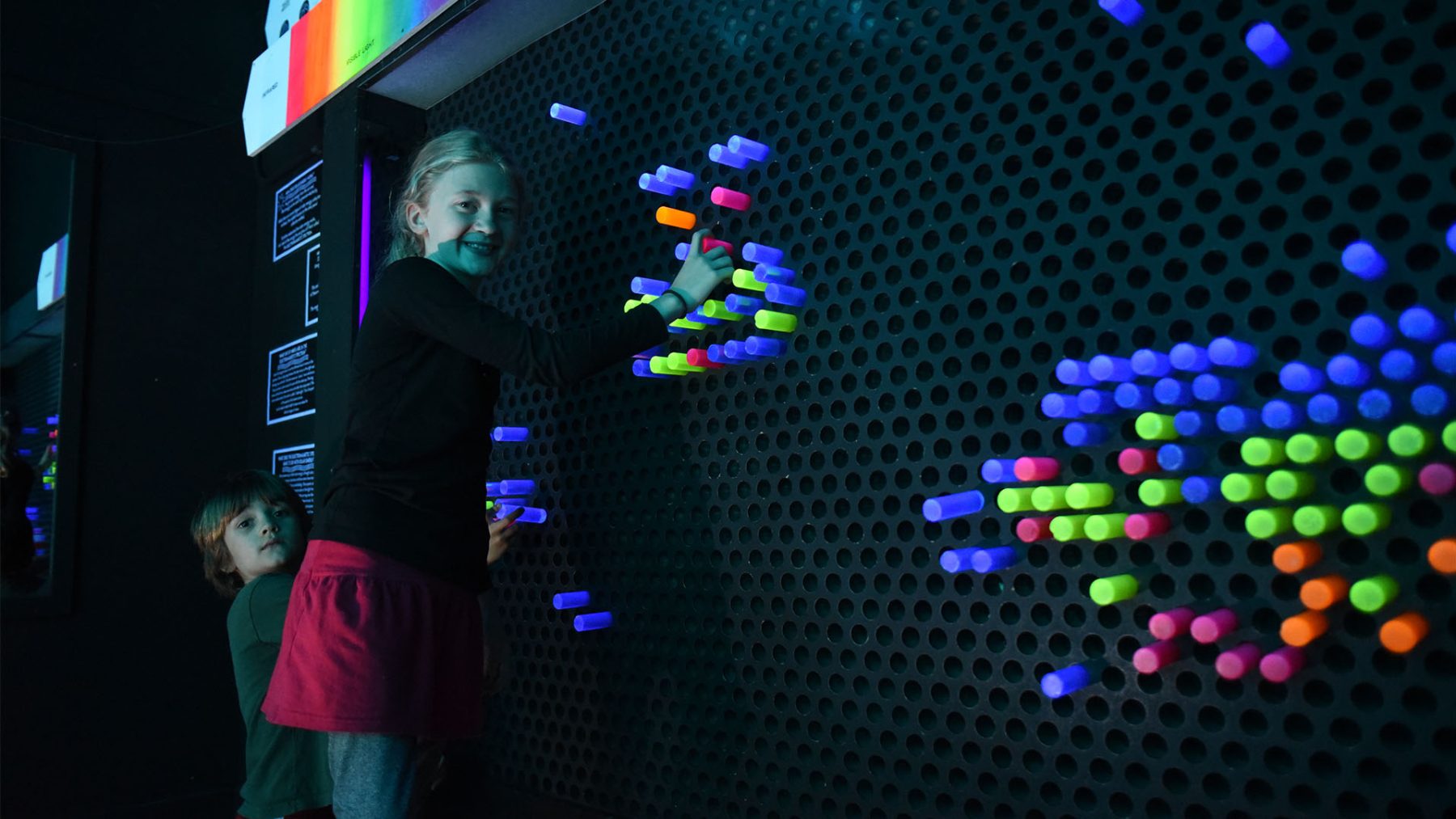 Photo Credit: Vilas County Tourism
Wisconsin museums you shouldn't miss
Wisconsin is filled with fun, educational museums that give visitors the opportunity to try hands-on science experiments, learn about the state's rich snowmobiling history, or even step aboard a World War II submarine. Here are a few museums to put on your must-see list.
This family friendly museum in downtown Eagle River offers two dozen interactive exhibits for kids to experience and explore. The WPS Energy Expedition teaches kids about alternative energy and includes a wind maze, bicycle turbine, and more. Holperin's Grocery Store lets children learn about healthy food choices, and the Art Studio features a magnet wall, light laboratory, weekly crafts, and a paint wall.
You probably wouldn't expect to see a World War II submarine in downtown Manitowoc, but the city is home to the Midwest's largest maritime museum and the USS Cobia, the nation's most completely restored World War II submarine. This Smithsonian-affiliated museum teaches visitors about all things maritime, from Wisconsin's boat-building industry to how a steam engine works.
This unique Northwoods museum features a large collection of historically significant snowmobiles, including championship sleds from competitions of all sorts. Snowmobile fans will also find one-of-a-kind prototypes, memorabilia, historical photographs, and more.
Located in the lower level of the 2nd Street Community Center in downtown Marshfield, this local history museum is free and open to the public on Wednesdays and Saturdays. Visitors can learn about Marshfield's history—including the Great Marshfield Fire of 1887—and discover the stories of the city's soldiers at the "Lest We Forget" military exhibit.