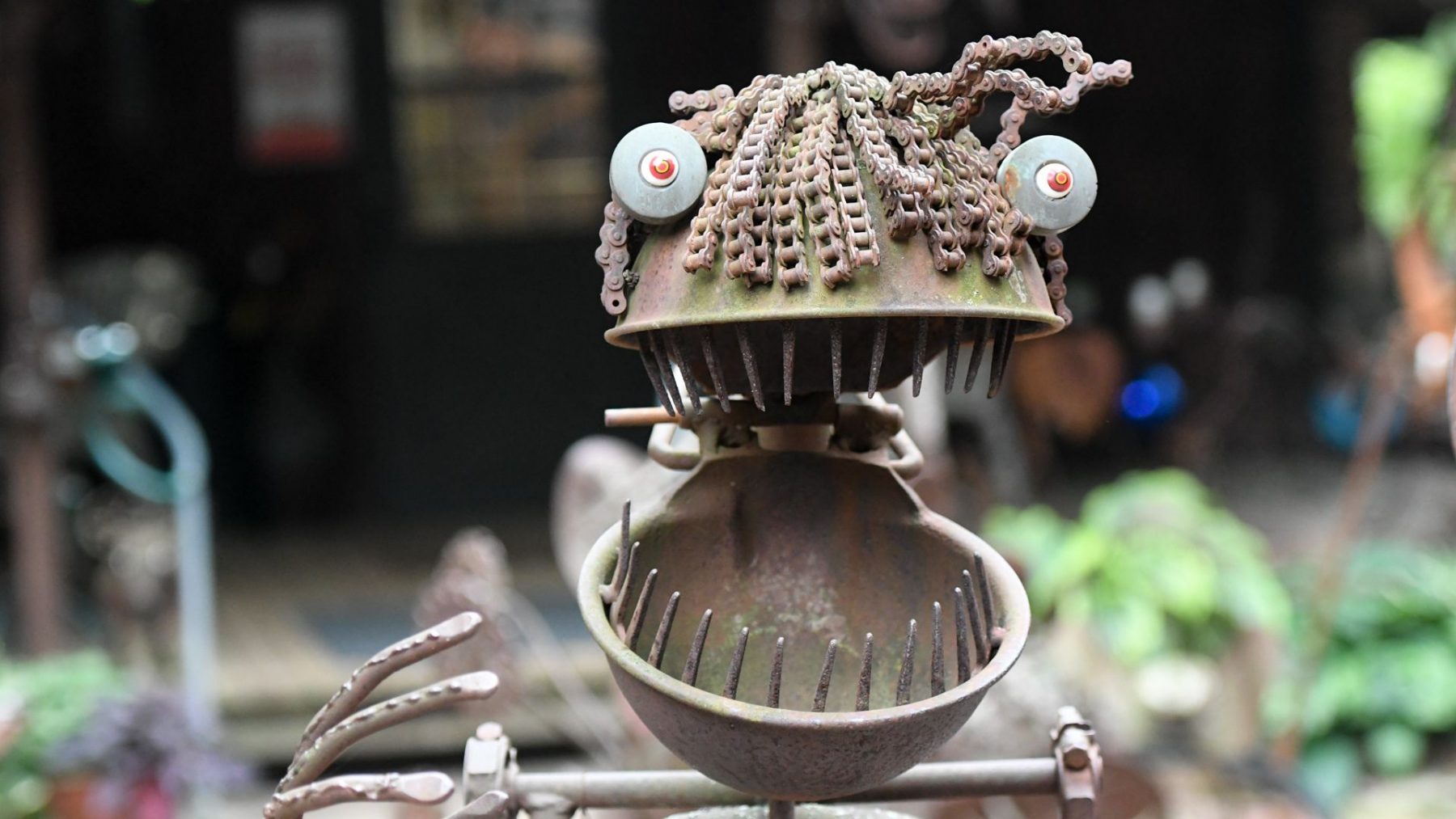 Where to find the state's quirkiest art
Travel through the Dairy State and you'll find plenty of outdoor art, from legendary Northwoods creatures to unearthed relics of the Iron Age. These quirky masterpieces are perfect reasons to take a road trip (or a side trip), and they are selfie gold. Pay these unique works a visit—and don't forget to get a picture!
Hodag sculptures
Rhinelander is home of the Hodag, and if you set foot in this town, you'll know why. The mythical creature has been a point of civic pride since it was first spotted lurking in the forest around here in the 1800s. Some say the Hodag is just a hoax, but one thing is certain—Rhinelander has a lot of fun celebrating this toothy legend. The community celebrates the Hodag with a giant statue that's been erected at the Rhinelander Chamber of Commerce, which you'll see as you head into town on Highway 8. Pay a visit to the Hodag and stop in the office to pick up some vacation information (and some Hodag swag!). You'll also find other Hodag statues in restaurants and other businesses throughout Rhinelander.
Musical frogs
In West Bend, a trio of musical frogs is forever engaged in a jam session. It's one of more than 40 public sculptures you'll find in this art-loving city. The artists who created these sculptures include local, regional, national and international sculptors who worked in a variety of materials, including metals, stone and recycled objects. The sculptures include some pieces that were installed long ago, like "The Doughboy" sculpture that solemnly guards the grounds of the old Washington County Courthouse. The "Musical Frog Trio" is one of the more whimsical pieces. Grab your imaginary saxophone and join the jam! The sculpture is located on the Eisenbahn State Trail near the Museum of Wisconsin Art.
Jurustic Park
North of Marshfield, you'll find a unique collection of quirky "extinct" metal creatures. Welcome to Jurustic Park, a place that has to be seen to be believed. Clyde Wynia, creator of the park, enjoys paleontology and re-creates excavated creatures that he says inhabited the nearby marsh during the "Iron" Age.  Check out the "Hobbit House," featuring Nancy Wynia's hand-blown glass jewelry and other craft items.