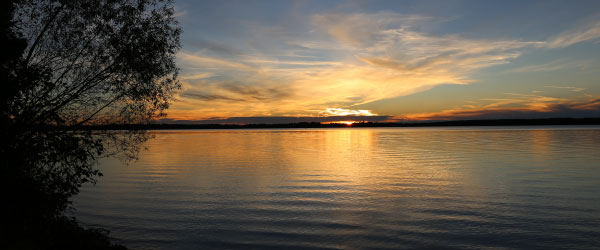 YOUR GUIDE TO WISCONSIN'S BEST INSTAGRAM SPOTS

Your perfect trip in photos
One of the best ways to plan a vacation is to check out all the beautiful spots you might visit. And one of the best ways to do this is with Instagram, a visual app that showcases everything beautiful and interesting. Wisconsin's vacation destinations are well-covered and this app will take you to some amazing places. Planning a lake trip? On Instagram you can see if the water is really as beautiful as your dreams. Heading to the forest? Before you take the path lest traveled, see if someone has been there before. When you pack your bags, and head to these beautiful places, be sure to bring your phone. You'll surely find some images worth sharing.
Here's a sample of some of the Wisconsin vacation spots you'll find on Instagram:
This community is home to great shopping and unique attractions, including the National Mustard Museum and the award-winning Capital Brewery. It also has an extensive, award winning trail system that provides visitors and residents with a tranquil and relaxing escape from daily life. Arguably, the most scenic stretches of trails can be found along the Pheasant Branch Corridor, an oasis of bubbling waters. It's a perfect Instagram spot. Check out Middleton's Instagram.
This Northwoods destination has drawn travelers for more than a century. There's a lot to love – it has more than 60 trails, pristine wilderness areas and scores of fun events. One of the biggest draws  are the lakes – Vilas County is part of the largest concentration of freshwater lakes in the world. In all, the county has more than 1,300 lakes! They offer great fishing, boating and paddling opportunities, and on clear nights they provide some of the best Instagram sunsets on earth. Visit Vilas County's Instagram..
Boulder Junction
This vacation community is known for a lot of things – sparkling lakes, beautiful trails, a cute downtown and great lodging. But there's one unique attraction that really sets this community apart. Boulder Junction is home to white deer – they have been around here for generations, floating about the town like ghosts. Boulder Junction's Instagram page is full of these mystical creatures – click to see!
People call Rhinelander "Hodag Country" after a creature that reportedly roams the forests around Rhinelander. The Hodag is celebrated all over town and a larger-than life likeness has been erected outside the Rhinelander Area Chamber of Commerce office. It's a fun place to snap a unique vacation portrait. See more Hodag fun on Rhinelander's Instagram.