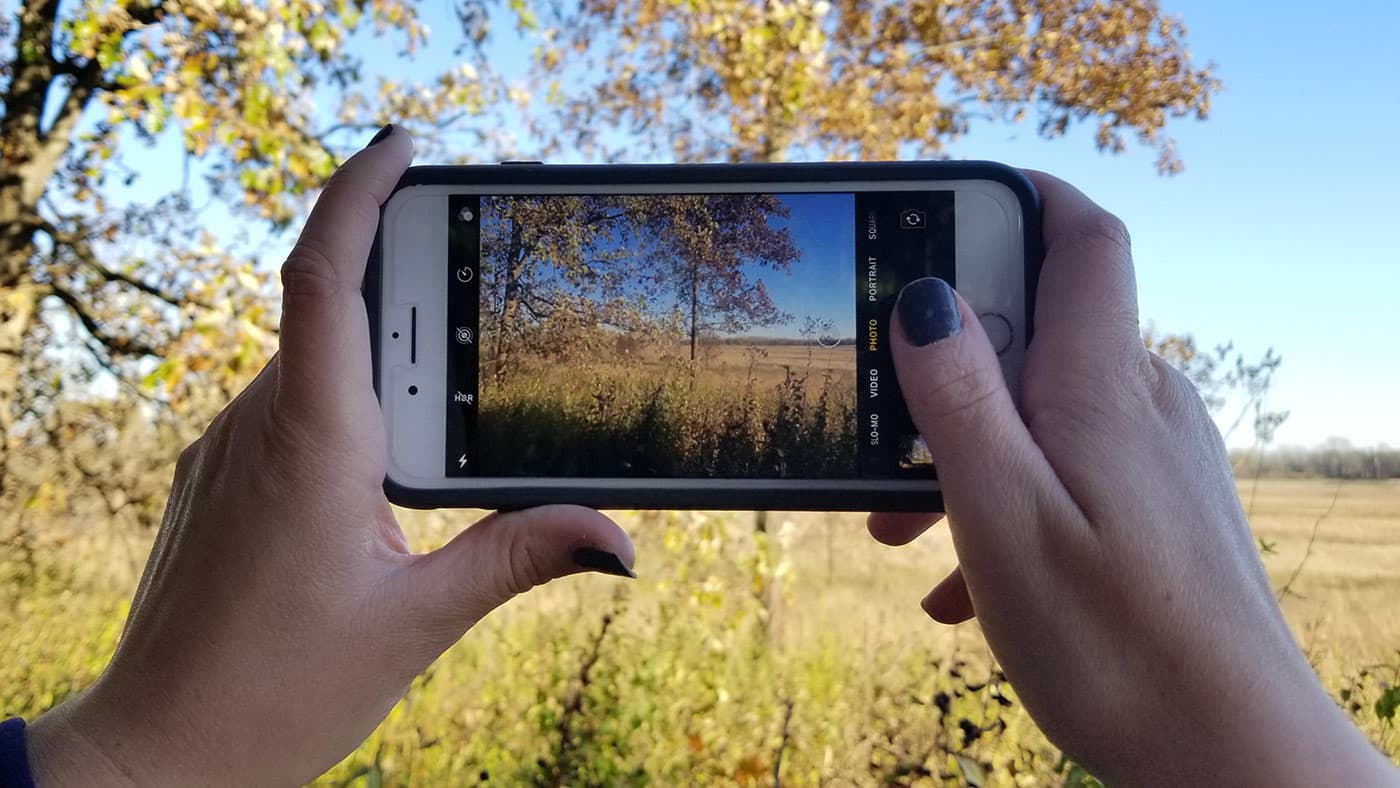 Build your own Northwoods fall color tour
Taking in fall color is easy enough if you're in Oneida County—heck, you might not even have to get out of your car. But whether you're looking for a leisurely Sunday drive or a little more active pursuit, you're sure to see plenty of colors to fill up your phone's camera roll.
On foot
You don't need more than a good pair of walking shoes to find fall color in Oneida County (although we do recommend wearing, you know, other clothes, too).
One of the best walking trails in the Northwoods is the Bearskin State Trail, a former railroad corridor that travels from Minocqua all the way to Lake Nokomis in southern Oneida County. The surface of the trail is crushed granite, making it an easy stroll for hikers.
Another great hike can be found on the Three Eagle Trail, which connects Three Lakes in eastern Oneida County to Eagle River in Vilas County. Much of the trail is forested, which means it's great for fall color viewing. The southern trailhead is in Don Burnside Park just off Highway A in Three Lakes, and parking can be found there and on several other sections of the trail.
In your car
You don't need a roadmap to enjoy a stunning fall color drive in Oneida County—pretty much any route you take will showcase the vibrant colors of the Northwoods. But, if you need a few suggestions, try:
Highway 17 between Rhinelander and Eagle River, where you'll pass several tree-lined lakes including Jennie Webber Lake and Sugar Camp Lake
Highway 47 between Rhinelander and Woodruff, a lengthy drive that follows the Wisconsin River for a stretch
County Highway D east of Tomahawk, which follows the Rainbow Flowage and passes right by Lake Nokomis Cranberries, a fun fall attraction
Rustic Road 58 near Minocqua, which passes by the Bearskin State Trail, Blue Lake, the Tomahawk River and Mercer Lake
Rustic Road 59, another woodland road in the Minocqua Area featuring a mix of gravel, sand and paved portions
On two wheels
The Bearskin State Trail is again a great option here, as bikers will enjoy pedaling the crushed-granite trail (minus a small section of road routes south of Harshaw) all the way from Minocqua to Heafford Junction, where they can connect to Lincoln County's Hiawatha Trail. Note that trail passes—$5 daily or $25 annually—are required for bikers and can be purchased at the trailhead in Minocqua.
Adventurous riders can get their hearts pumping at some of Oneida County's scenic mountain biking trails, including roughly 11 miles of riding at the Washburn Lake Trail near Rhinelander and the Madeline Lake Trail System in the Northern Highland-American Legion State Forest near Minocqua.
Kick back and relax
Did all that exploring make you tired? Find a cozy hotel, motel, resort or bed & breakfast and take in fall color from the comfort of your front door.