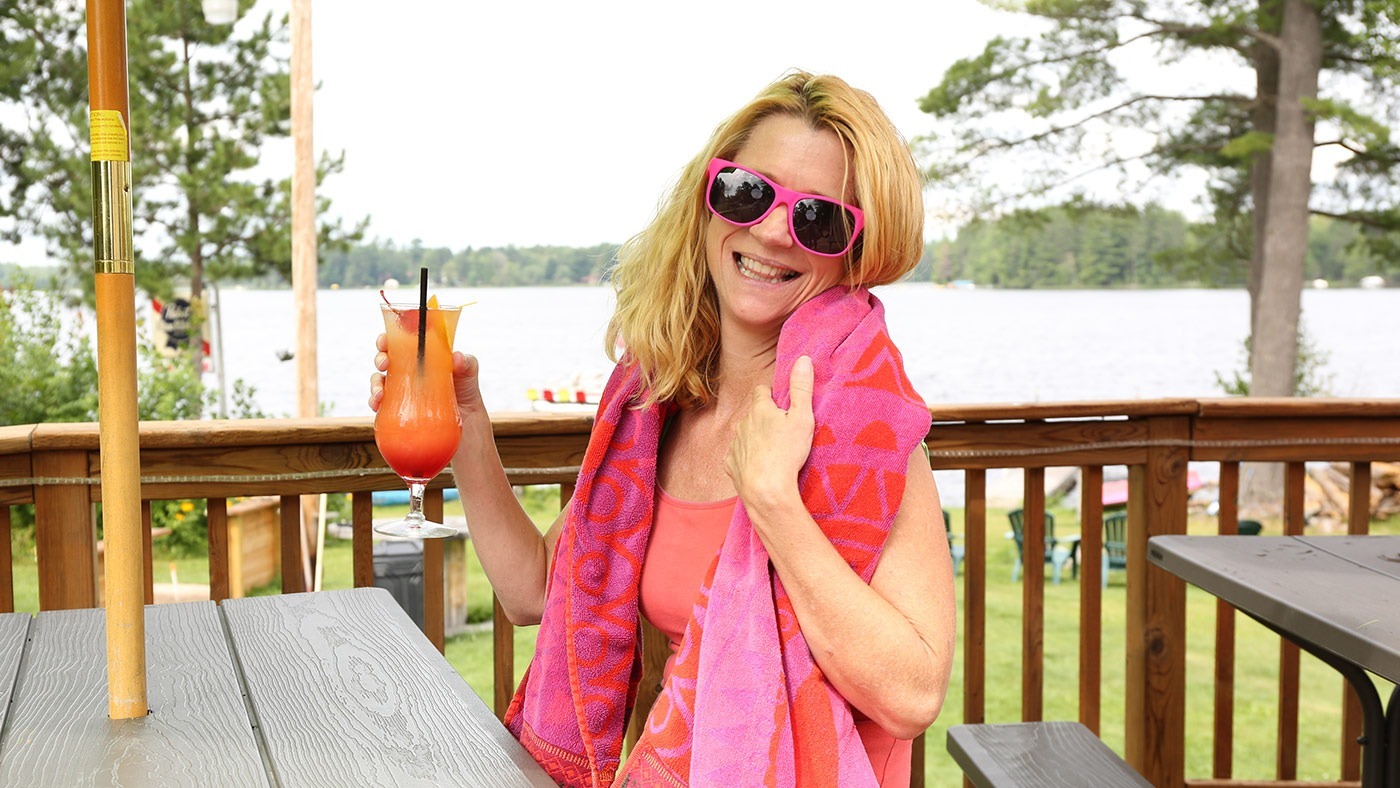 Four restaurants with fantastic water views
This summer, take in some beautiful Northwoods scenery with a side of fries. (Or cheese curds. Oooh—or onion rings! …wait, what were we talking about?) Oneida County is home to dozens of supper clubs, bars and restaurants with outstanding waterfront views. Here are a few you shouldn't miss.
Located on the shores of Lake George near Rhinelander, this property features charming lakeside cabins, as well as a bar and restaurant. Relax by the lake or cast a line for trophy fish. Enjoy the sandy beach and opportunities for watersports.
Another great spot on the Wisconsin River, Outboards is a newly remodeled restaurant and bar with a picturesque outdoor dining area and deck. Open for lunch and dinner, Outboards offers Northwoods classics like a Friday fish fry as well as unique fare like the Wisconsin breakfast burger (a brat patty with bacon, egg and cheese). Fun fact: if you're dining outside on a Tuesday, Thursday or Saturday night, you'll have a front-row seat for one of the Kwahamot Water Ski Club's shows.
This iconic restaurant in the "Island City" of Minocqua welcomes diners with a seasonal dockside bar and grill on the shores of Lake Minocqua. Enjoy their Friday night fish fry or prime rib specials and live piano music on Saturdays. The Boathouse is a Minocqua institution that shouldn't be missed.
Bonnie's Lakeside, Three Lakes
Contrary to its name, there are a lot more than three lakes in Three Lakes, and a lot of those lakes are home to some pretty darn tasty restaurants. Take Bonnie's Lakeside on the shores of Spirit Lake (which is part of Three Lakes' chain of lakes), a casual, welcoming restaurant that offers outstanding views and one of the area's best Bloody Marys. Bonnie's is open at 3:30 pm Wednesday through Sunday.
Whether you're looking for a waterfront dining spot, a classic supper club or anything between, you'll discover dozens of great options in Oneida County. Visit us online and use our filterable search system to find restaurants by type, location and amenities.