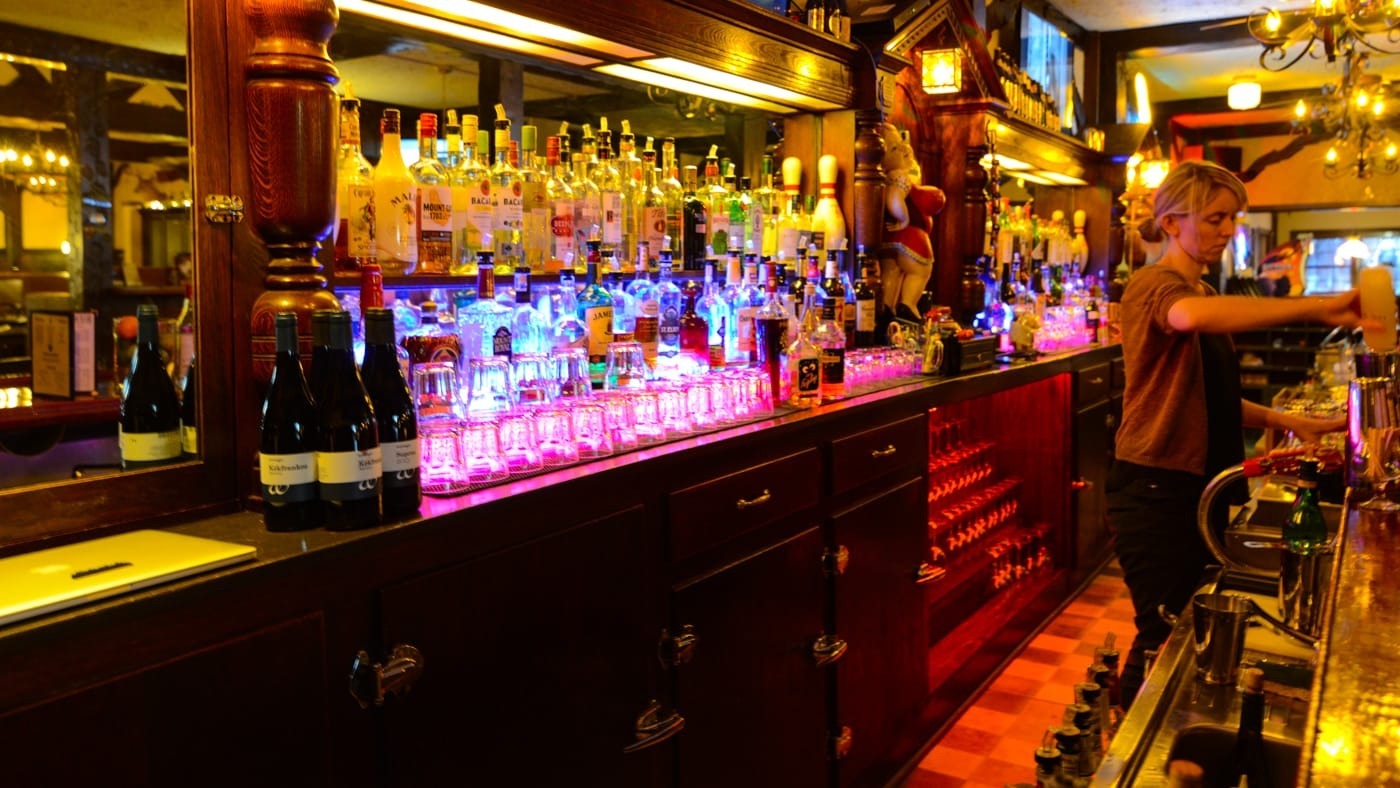 Five must-try craft beverages in Oneida County
Great things come in small packages, and this pint-sized (actually, it's a little less than half a pint) "Export Beer" has been quenching the thirst of Rhinelander travelers for generations. The stubby little bottles come in at just 7 ounces but they pack a crisp, refreshing taste that will bring back memories of lazy afternoons in Oneida County. Visit the taproom in downtown Rhinelander to pick up some Shorties or sample some of Rhinelander Brewing's newer creations, including Hodag Ale.
This lakeside haunt in Minocqua is a must-visit for beer lovers in the Northwoods. The brewery's restaurant serves standards like cheese curds and the traditional Friday fish fry, as well as delicious house specialties like Minocqua Meat Pie. Try some of their homemade beers with your meal—Minocqua Brewing Company's offerings are substantial and worth exploring.
Visit this 320-acre farm at Lake Nokomis for some of the best cranberries around. Its gift shop features gourmet food and gifts and the farm's very own Lake Nokomis wines. Try the Sundance Cranberry Wine, which won a silver medal at the Wisconsin State Fair and is made with 100% local Wisconsin Sundance cranberries.
Visitors to Oneida County can also sip some delicious spirits at Northern Waters Distillery, which operates out of a recently renovated space on Highway 51 in Minocqua. Visitors can stop in the distillery's tasting room from 11am to 3pm Tuesday through Thursday and 11am to 6pm Friday and Saturday, and tours are available at 4pm Friday and 2 and 4pm Saturday. Try Northern Waters' Original Moonshine—an unaged, unfiltered corn whiskey that goes great in a Moonshine Mule.
The Northwoods of Wisconsin is known for great musky fishing, but those aquatic beasts can be elusive. It's a lot easier to find a Musky Bite—just head to Rocky Reef Brewing Company in Woodruff. This brewery, which opened in 2015, offers a great mix of handcrafted ales, porters and stouts. The Musky Bite is Rocky Reef's IPA offering, made with a mix of Simcoe and Mosiac hops. Visit their tap room to sample their offerings or take some back to the cabin in a crowler or growler.