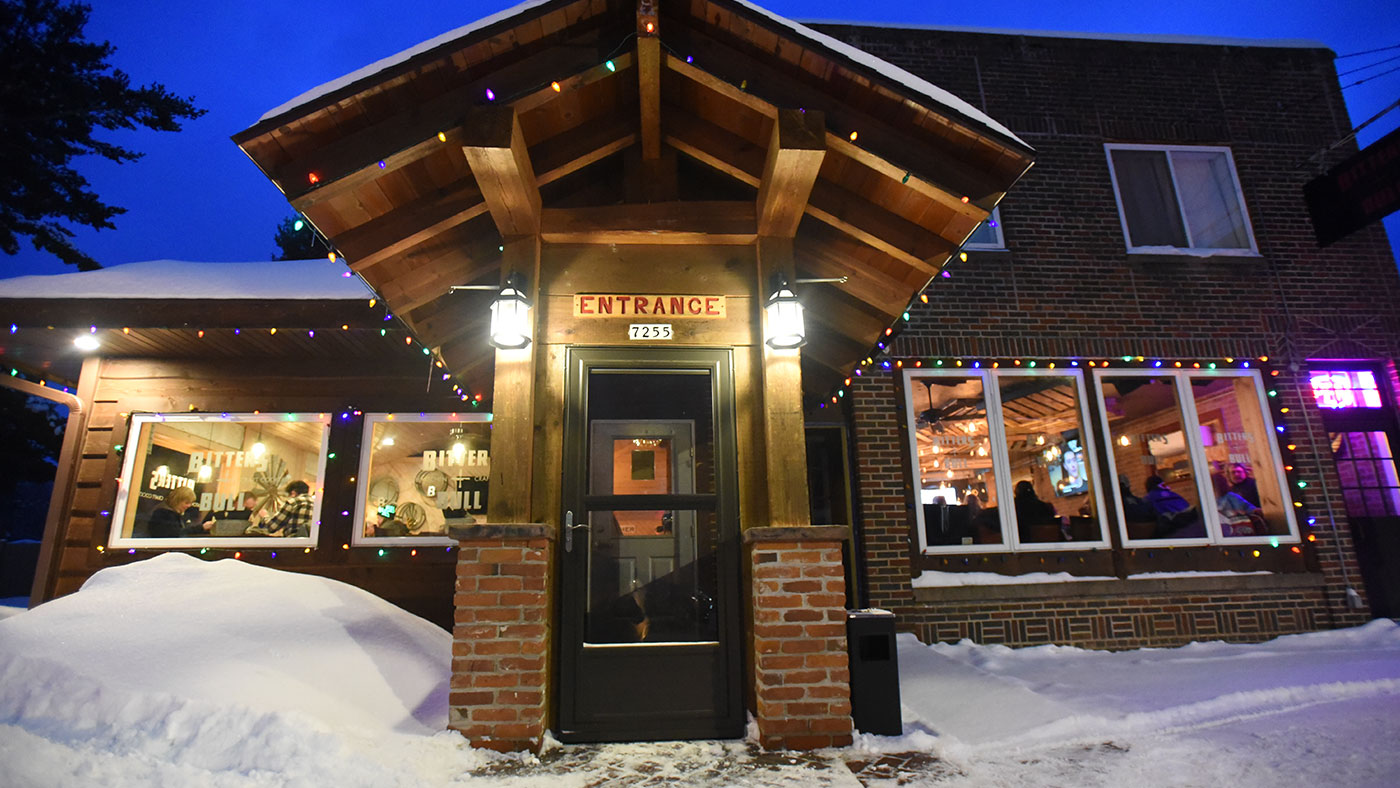 Discover trailside deliciousness in the Northwoods
Find your next snowmobiling stop in three easy steps. Step 1: Check out Oneida County's latest snow report. Step 2: Use their handy listings to find restaurants with easy access to the trails. Step 3: Plan a whole day of exploration… or just ride to the first stop and stay a while! Here are a few places you shouldn't miss.
Bitters & Bull, Lake Tomahawk
Head to Lake Tomahawk southeast of  Minocqua to find Bitters & Bull, a scratch kitchen whose menu features locally sourced ingredients. Grab a snack like fresh-fried cheese curds or sweet potato tots, or sit down for a great meal with favorites like the B+B Burger or the Friday fish fry. If you're done riding for the day, be sure to stop by and try one of their craft cocktails.
Three Coins Restaurant, Rhinelander
In the heart of Hodag Country, you'll find Holiday Acres Resort, an all-seasons lakeside resort that's been welcoming visitors for more than 60 years. If you're basing your Oneida County snowmobile adventure out of Rhinelander, swing by Three Coins Restaurant, which is open for dinner Tuesday through Saturday and breakfast on Sunday mornings. Holiday Acres offers easy access to the other trails maintained by the Hodag Sno Trails via Trail #17.
Silver Birch Supper Club, Tomahawk
Oneida County's snowmobile trails also connect with hundreds of other miles of trails throughout the Northwoods. If you're near the county's southern border with Lincoln County, be sure to explore the more than 275 miles of trails maintained by the Northwoods Passage Snowmobile Club. A great place to stop in nearby Tomahawk is the Silver Birch Supper Club, which has served visitors for more than a century on the shores of Halfmoon Lake.