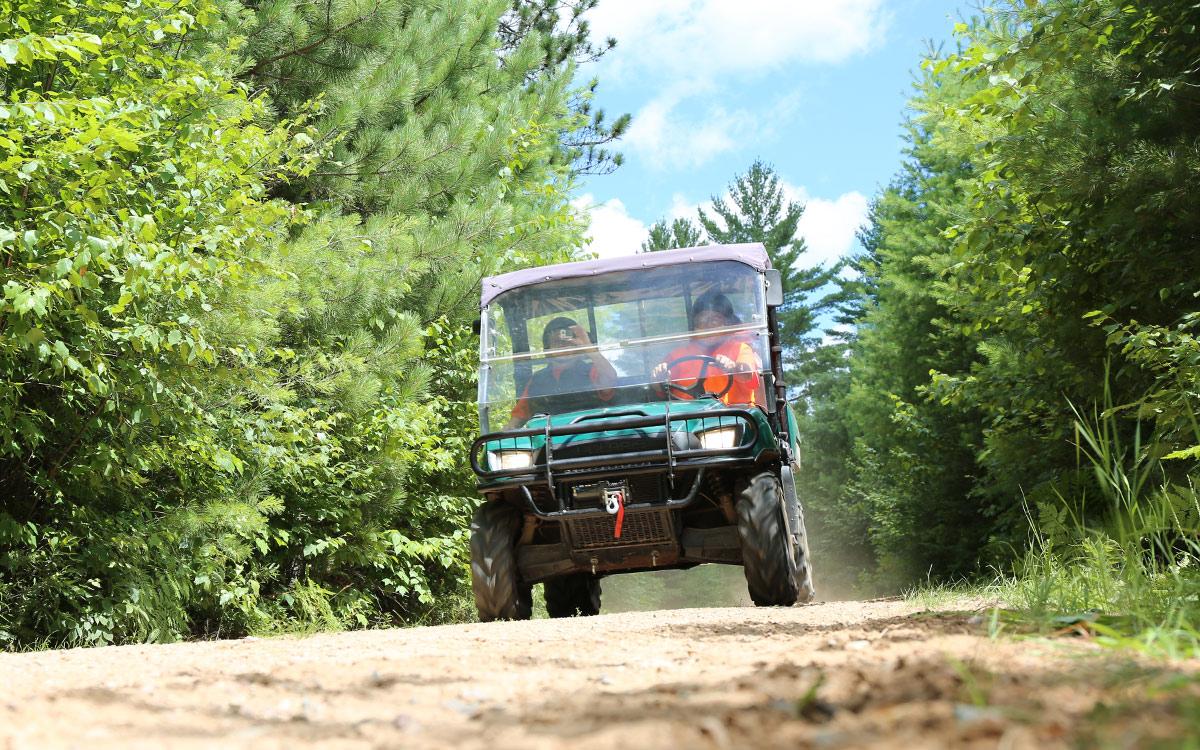 Launch your Northwoods ATVing adventure
Vilas County is home to boundless natural beauty, and there isn't a more exciting way to take in this scenery than from the front seat of an ATV or UTV. Whether you're an experienced rider or hitting our trails for the first time, you're sure to have fun. Here's your guide to ATVing and UTVing in Vilas County
Where can I go ATVing in Vilas County?
Vilas County's ATV/UTV route system connects the communities of St. Germain, Arbor Vitae, Lincoln, Eagle River, Conover, Phelps and Land O' Lakes.
Riders will discover lots of interesting routes through these communities in summer and fall. A good route for intermediate riders is Hwy 45 from Eagle River west across the Wisconsin River, then north to Conover and Phelps, where riders can access trails in neighboring Forest County.
See more routes here.
Where can I find route information?
The newly updated Map It Vilas County trails app now includes maps for Vilas County's ATV/UTV routes. This app will let you navigate the trails and find your location, even if you don't have a cell signal.
Download the free Map It Vilas County app today for Apple or Android devices.
You can also pick up paper maps from our local ATV clubs.
When can I ride?
Vilas County's ATV/UTV routes are open from early May through the end of October, depending on trail conditions.
Where can I rent an ATV?
Riders without their own ATV/UTV can rent vehicles from outfitters in Eagle River and Land O' Lakes.
Do I need a license to ride an ATV/UTV in Wisconsin?
ATV and UTV users born on or after January 1, 1988, who are at least 12 years old (for ATVers; the age requirement is 16 for UTVers) must complete a safety certification course in order to operate on public ATV/UTV trails in the state. However, the Wisconsin Department of Natural Resources recommends that all ATV/UTV operators—regardless of age—complete a safety course.
Click here to learn more about ATVing/UTVing in Wisconsin.