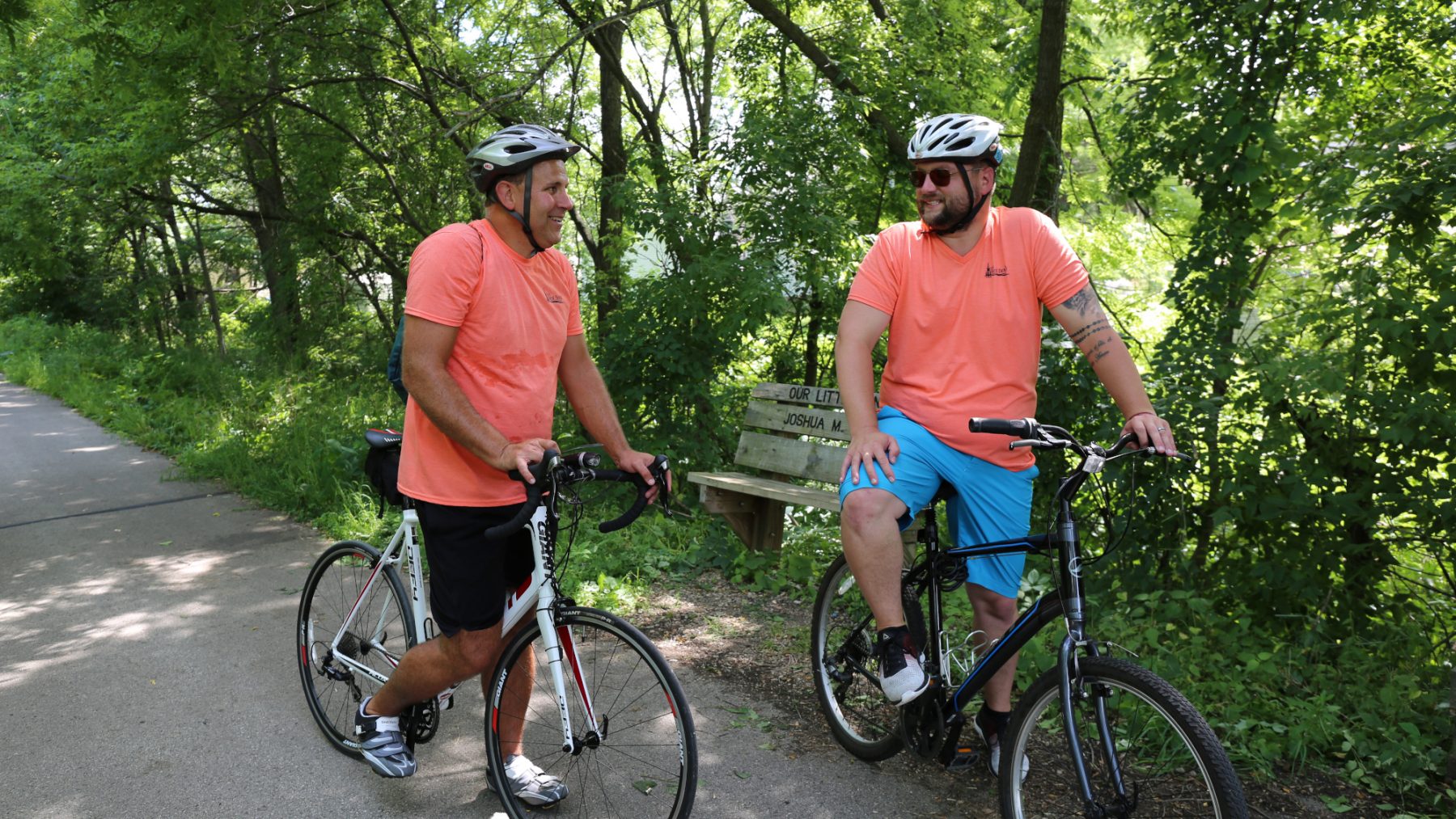 Unforgettable trail rides in West Bend
West Bend is a destination that welcomes bikers with a wide range of trail options and beautiful scenery. The city is located in the heart of classic Wisconsin countryside, just south of the Kettle Moraine State Forest. Biking options include easy riding trails as well as some downhill thrills. Here's a quick overview of three great riding options around West Bend.
Biking the Kettle
A beautifully wild area is located just north of West Bend. The Northern Unit of the Kettle Moraine State Forest covers 30,000 acres and stretches 30 miles, giving bikers ample terrain to explore. Mountain bikers will find 9 miles of single-track trails at the Greenbush Recreation Area and 5.5 miles of trails at the New Fane Recreation Area. There's also a 6.5-mile trail open for biking that connects Mauthe Lake and Long Lake.
All aboard the Eisenbahn
A former railroad corridor provides smooth riding through the heart of West Bend. The 25-mile Eisenbahn State Trail includes a paved five-mile stretch in the heart of West Bend before traveling north to Kewaskum and Campbellsport and ending in the Fond du Lac County community of Eden. Most of the trail is hard-packed crushed gravel and the riding is perfect for those who want to get off road but prefer a level path. It will lead you to some great hiking and picnicking spots – the trail crosses the Ice Age Trail and passes near the Kettle Moraine State Forest.
Downhill thrills at Little Switzerland
Little Switzerland is one of the region's best ski hills, but in warmer months, it's a mecca for downhill thrill seekers. The Switz Bike Park gives experienced riders a chance to descend a hill with a 200-foot vertical drop and catch some serious air. Rental bikes, elbow and knee pads, body armor and helmets are available.