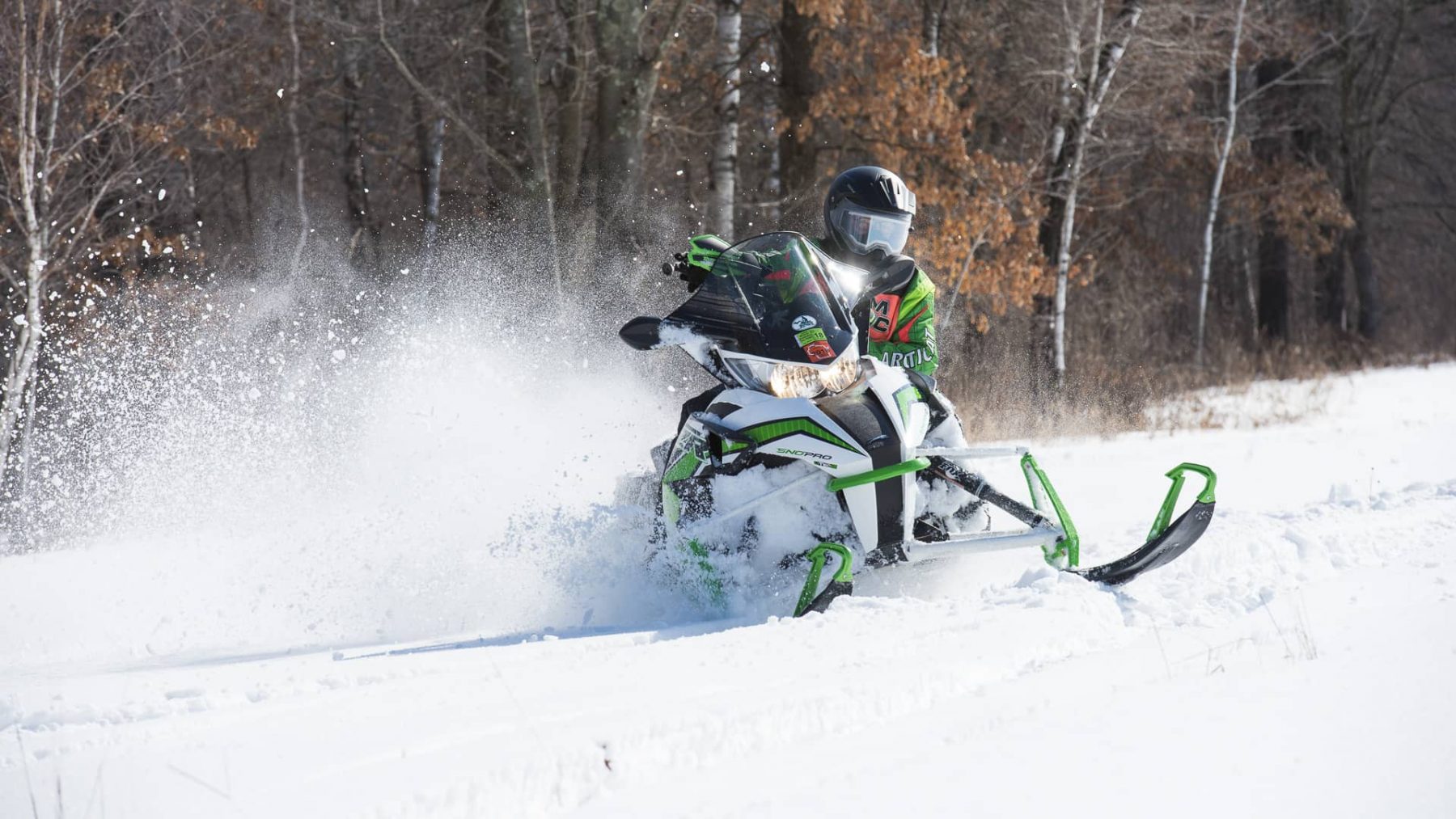 Wisconsin snowmobile report: Start your engines
Updated: 1/5/2021
Note: an updated report is available here.
Snowmobile season has arrived in Wisconsin, and there are miles of great trails to explore. This week, trails in nine of Wisconsin's 72 counties were open or partially open for snowmobiling. Here's an update on snow trail conditions and where you can find the best snowmobiling in Wisconsin.
Note: Please check with individual businesses like restaurants and lodging properties for information on any changes in hours or services due to COVID-19.
Northwest Wisconsin
Thanks to a couple of recent snow events, there are a number of trail systems open for riding this week. While trails are not in ideal condition in many locations, groomers have been working hard to keep the the trails rideable.
Trails in Bayfield County are "variable" with a base that can range anywhere from 2 to 10 inches.  The Cable/Namakagon area recently picked up 6-8 inches of snow, and those clubs reported a thin base with some rocky sections. Some open areas of water and thin ice remained, especially near bridges and near the shoreline.
Sawyer County trails also offered a mix of conditions with some lake connections not yet open due to unsafe ice conditions,
Other counties are on the cusp of opening their trail systems.
"One good snowfall and our groomers will be out in force," reports Rusk County.
Northeast Wisconsin
Clubs in the far north had some trails open for riding this week, although early season conditions were reported in many areas. Use caution on trails and near lakes.
There has been some riding to be found in Vilas County, although several clubs said more snow is needed for ideal riding.
"Plain and simple we need more snow," reported the Cross Country Cruisers Snowmobile Club in Arbor Vitae.
Riders who are willing to ride snow is less than perfect conditions can still find a rewarding experience.
Eagle River called the trails "adventure sledding" with a mix of riding conditions in that area. In St Germain, traffic is taking a toll on the trails, but the lakes are freezing nicely—use caution and only cross where the trail is marked.
Heavy traffic also is impacting trails in other areas of the county. "Think snow," urged Boulder Junction, which reported some trails still rideable this week, despite a heavily ridden base of 5-7 inches. Manitowish Waters reported some uneven conditions and icy corners. Presque Isle also reported early season conditions, with some brown spots.
Wisconsin snowmobile maps
Wisconsin snowmobile information