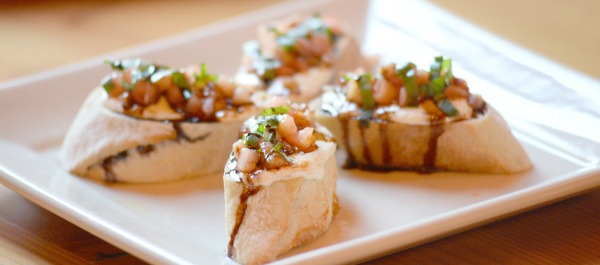 Your Guide to Wisconsin's Best Foodie Travel
Wisconsin is a state that loves a great meal, and food lovers who travel the Dairy State will want to pack an appetite. In communities across Wisconsin, you'll find a fresh mix of classic culinary traditions that go back generations. Today, inventive chefs and passionate producers embrace that tasty past while putting a few surprises on the menu.
So what's for dinner? You'll have to do a little traveling to find out. Here are a few tips from a well-traveled Wisconsin foodie:
Follow the locals. See a supper club with a packed parking lot? Put on your turn signal, this is the place! See an endless cue of people at a custard stand? Stop what you're doing and get in line! There's a reason why certain places are so popular with the local crowd. It's your job to find out!
Chase the cheese. When you are in the Dairy State, you simply have to visit a cheese factory. Step inside, take a look at the stainless steel cheese making equipment and sample some fresh finds that aren't always available in the store. Later, head in to town, and enjoy the melted deliciousness that's a Wisconsin fried cheese curd. There's an ongoing debate on what place serves up the best curd. Do your own field research!
Find the beef. Wisconsin is home to many specialty beef producers. You can explore their products in specialty butcher shops that have anchored small Wisconsin towns for decades. Some of the state's best chefs are working magic with these fine cuts. Take your time in these restaurants and discover why Wisconsin's beef is so special.
Go Euro. In the 1800s, waves of European settlers arrived in Wisconsin and they brought rich culinary traditions from their homelands. These traditions live on in Wisconsin community restaurants that continue to offer sweet memories of a land far away. You'll find goodies with German, Scandinavian, Italian, French and Eastern European roots – if you can't decide what to purchase, just go for something you can't pronounce!
Must stops: When you're out on the road, be sure to stop in Land O' Lakes for a lakeside fish fry, Sayner-Star Lake for some of the best curds in the Northwoods, the Stevens Point Area for a delicious Wisconsin-raised steak and Middleton for some old-school European delicacies. Bon appétit!